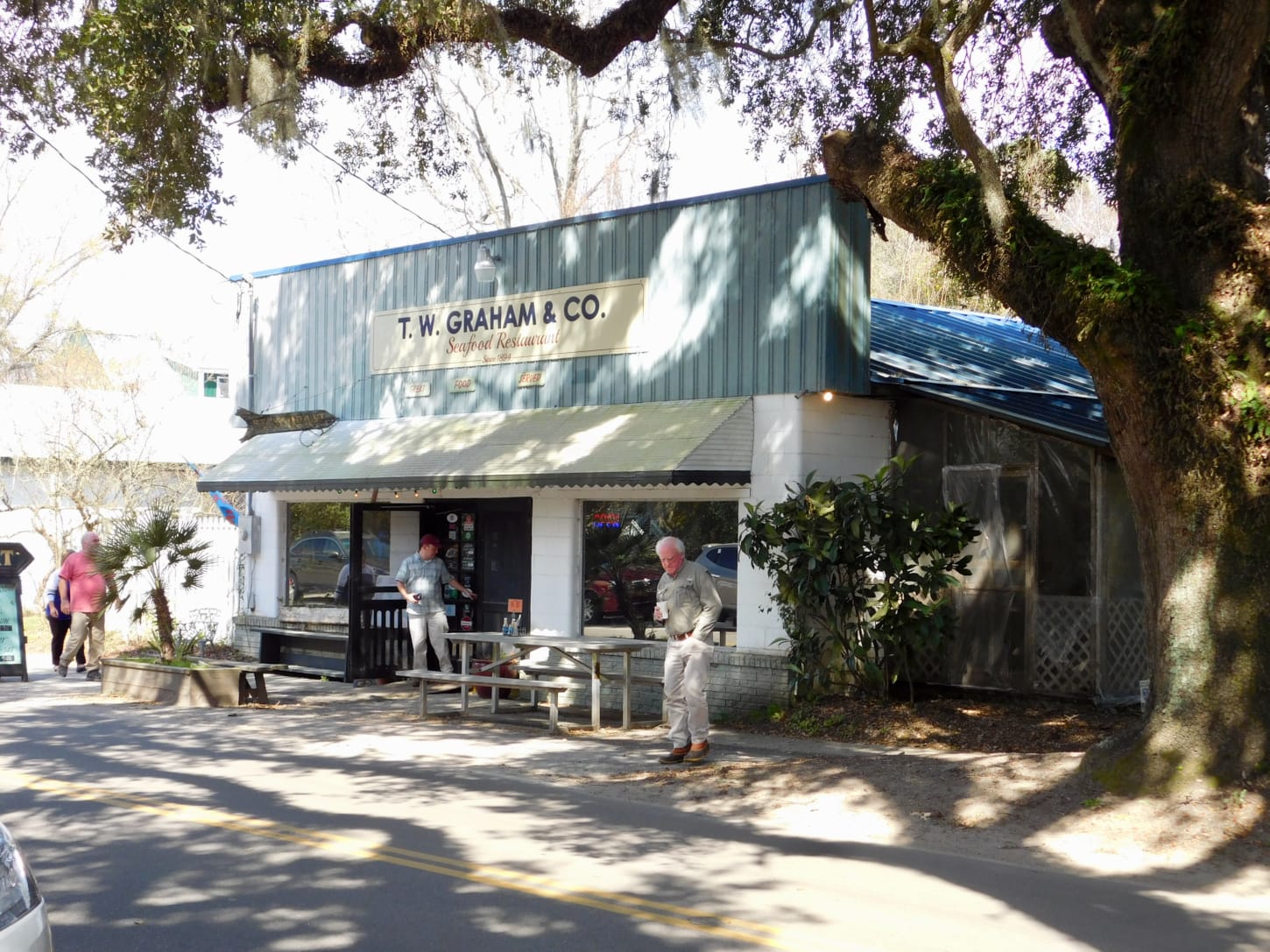 23 Apr

Known to Locals

Whilst exploring in South Carolina a few weeks back this reporter came across this small restaurant – good thing cause this reporter was also thirsty and hungry.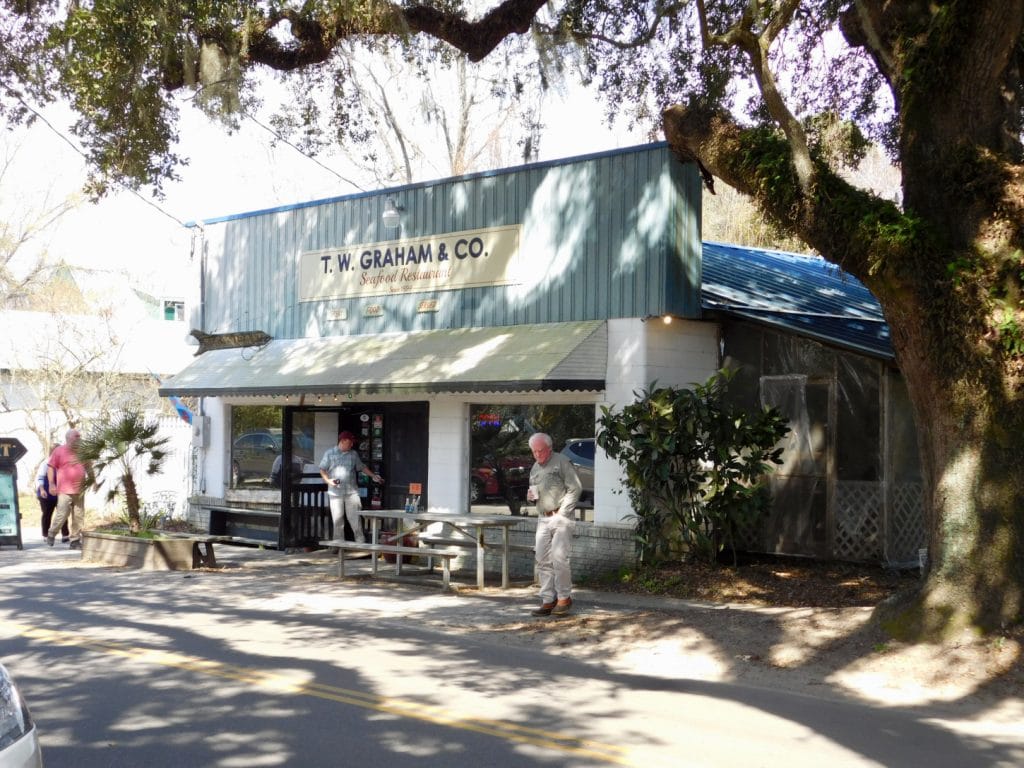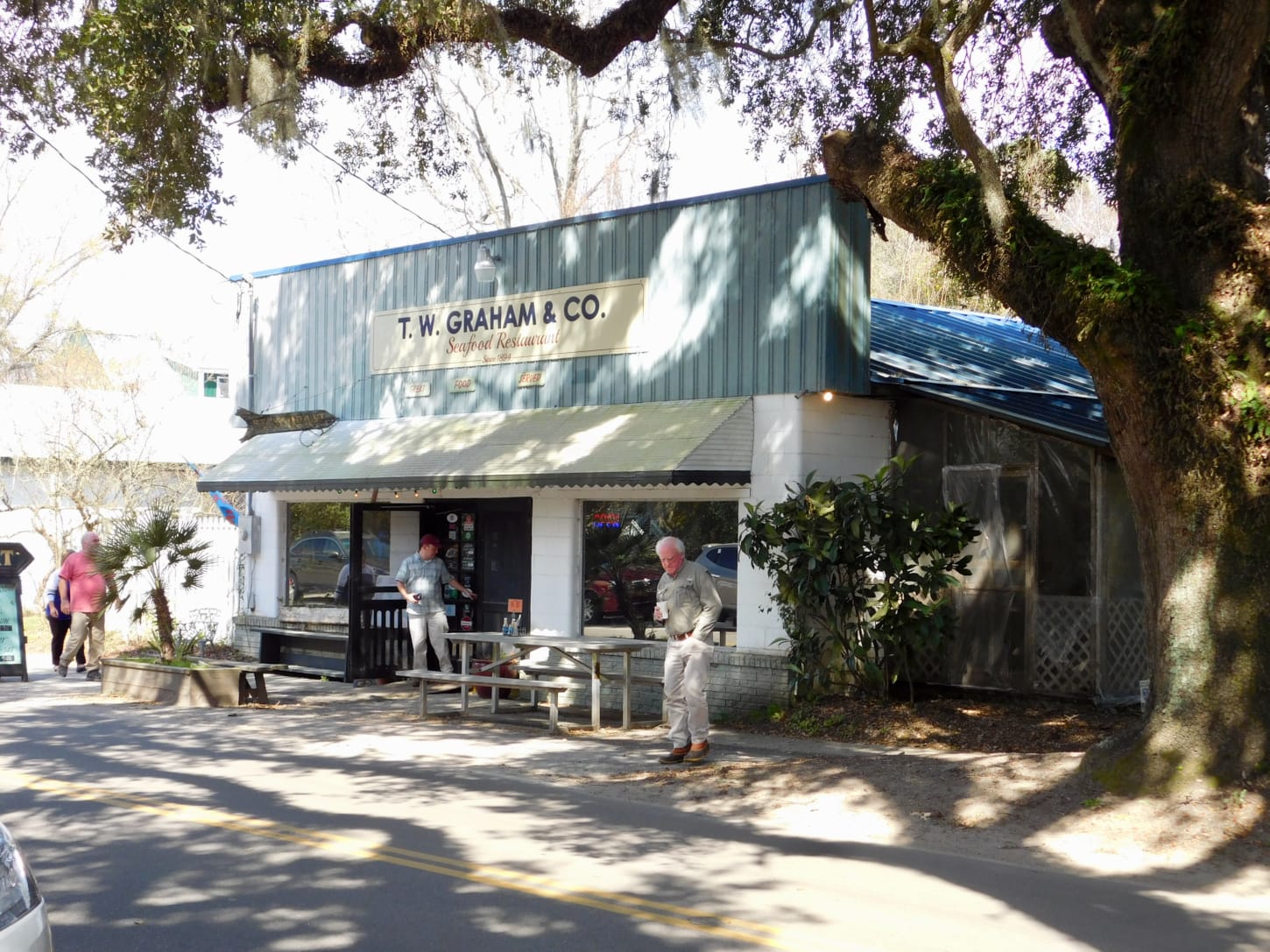 On the main drag (a quiet road to the marina) lies T.W. Graham & Co. right in the heart of McClellanville, SC. Appeared very unassuming and it was just that. Perhaps as many as a dozen other folks were there with me enjoying the SC casual atmosphere and cuisine. The cuisine was just as you would expect and apropos for the location…fresh bountiful seafood and all the trimmings.
First part of my order was a very cold beer…nice selection to choose from. The menu was terrific and offered many wonderful options to consider. Grouper fingers, The Palmetto Burger, grilled shrimp, scallops, crab and corn chowder. Also on the special board was soft shells on bed of luscious grits with fresh sliced tomatoes spring mix and of course the "killer" hush pups.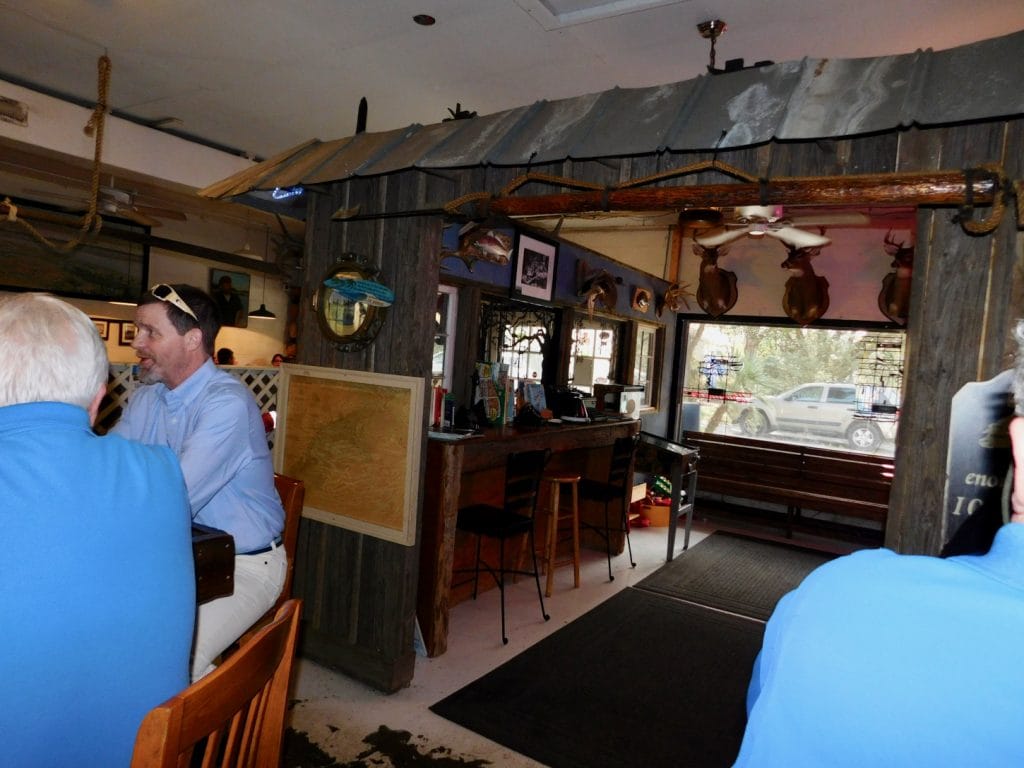 I opted for stuff that would compliment my beer – you know pairing beverage with food….I'm very sophisticated. Grouper fingers, fries and yes hush pups – all fried and all delicious. I know that I should have taken a picture of my dish but it was quick to disappear – trust me, it was a gracious plenty and perfectly prepared.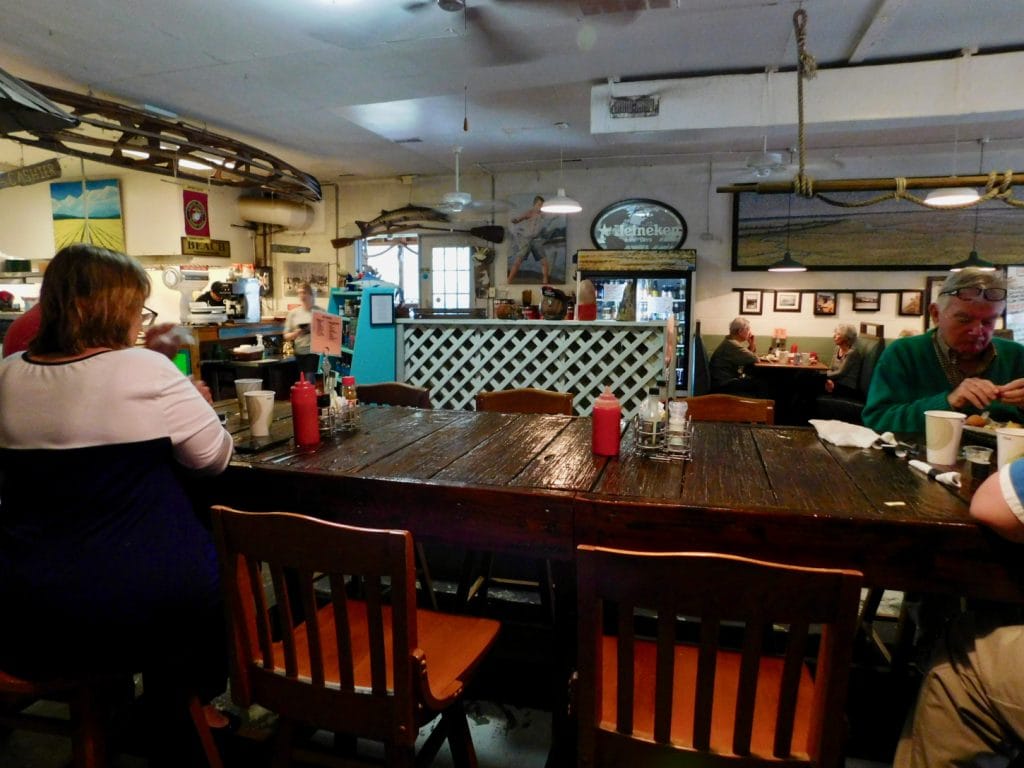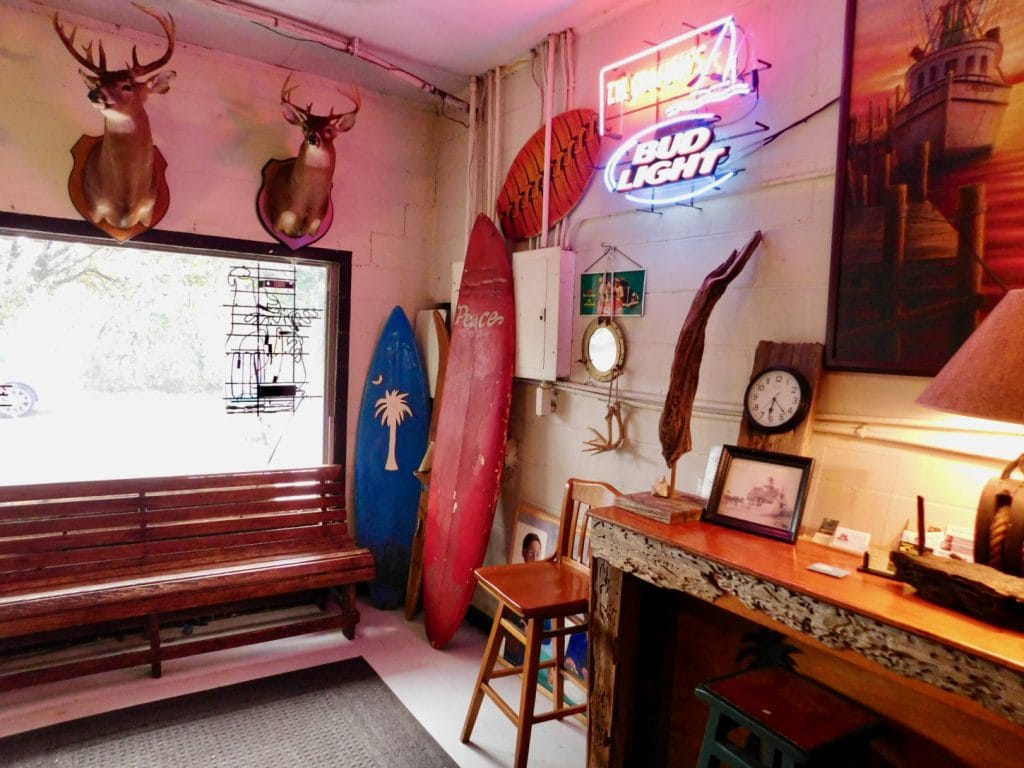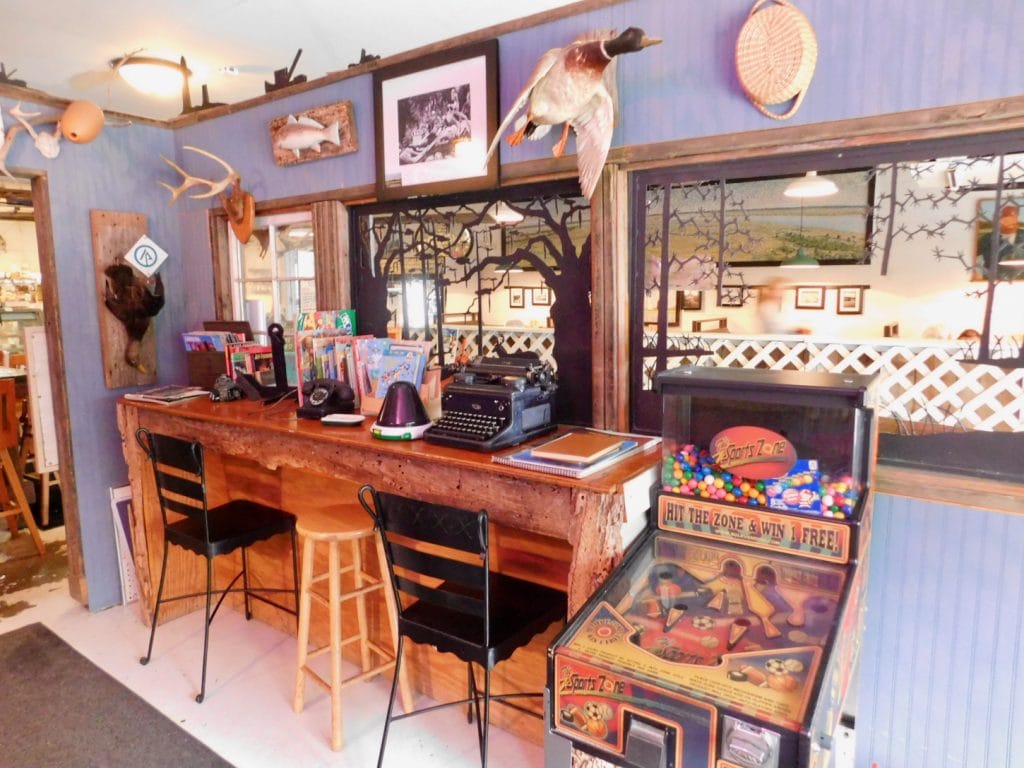 Regrettably, you'll have to want to go there as its not on any major trade/shipping routes…situated on the Atlantic coast less than one hour north of Charleston, SC – take highway 17 North to South Pinckey Street and slowly "ease" into town – go slow.
Savor the old south and enjoy this fine little hideaway.
BTW – the toughest part of this report is getting the spelling right! It's McClellanville NOT the ten other ways I kept tying to spell it! Damn.
If you enjoyed this report you might also enjoy these two other reportages about this quaint town:
https://pipestraveler.com/a-place-where-the-early-settlers-no-longer-stir/
https://pipestraveler.com/side-trip-in-south-carolina-mccellanville-sc/
T.W. Graham & CO – 810 Pinckey Street, McClellanville, SC 29458 (843) 887-4342 https://twgrahamcoseafood.webs.com/menu
Like this Post?
Click to give it a thumbs up!