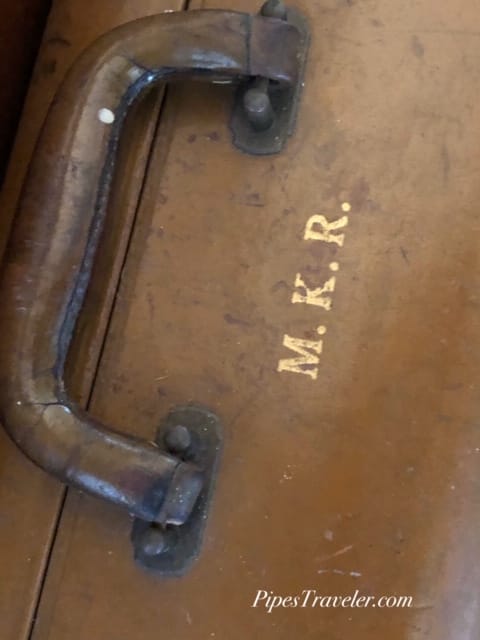 27 Dec

The place of Old Boss Brice, Cow Hammock, The Widow Slater and Geechee

In a beautiful place not lost to history is the tiny community of Cross Creek, Florida. In a time when the first words were written about the place (1928) there were only seven families living at the "Creek", five white families and two black families. Many years before electric power would arrive these folks were very early pioneer families that were scratching out an existence in a mostly hostile environment.
It was in this setting that Marjorie Kinnan Rawlings came in 1928 to live and write. While a very talented and hard working author she had been struggling to gain the acceptance and favor of her publisher largely due to the fact that she was writing on subjects in which she had little first-hand knowledge. Along the way she was sharing her "musings" about her new life at the Creek with the publisher and he was enthralled with this subject matter and strongly encouraged she immediately change course and write about the daily events, sights and residents such as the names in this post's title.
From this was born the capture of a story that became a Pulitzer Prize winning novel, "The Yearling". Published in 1938 and then the film in 1946 the story has enriched the lives of so many with the pure honesty of a tale about the lives and times of living in such a small rural Florida community. Of snakes, frogs, oranges, Old Boss Brice, bugs, Cow Hammock, fishing, the Widow Slater, flowers, honey, magnolias, and Geechee. Its all there – woven into such interesting and tantalizing storytelling.
Marjory wrote four of her eight books while living at her homestead at Cross Creek. This home was suggested to have possibly been built in the 1880's but when she bought the home along with 72 acres it was in no shape for an educated lady from Washington, DC especially with no bathroom. She had to do lots of cleaning and scrubbing to make the home suitable. The story is written in such a fashion as to bring the readers along with her as she learns to not only cope but to thrive as an outsider coming to Cross Creek. Her book (a memoir) "Cross Creek" would be published in 1943 and then come out in film in 1983.
Liz and I had always wanted to take the trip up to see Cross Creek but so many "things" were always in our way….we finally made the trek and could not be happier to experience the whole story all over again but this time in person, walking, talking and seeing her farm and homestead. The entire property is now a Florida State Park and National Historic Site. Preserved for all of us to be immediately snapped back to a very different time….as both of us are native Floridians -we were fascinated.
Located in southeastern Alachua County its only a two and a half hour drive from our hometown of Bartow, Florida. Cross Creek is very easy to find via GPS simply plug in Cross Creek and you'll be guided up US Highway 301 to County Road 325 – a synch. The site lies close to the "Creek" of Cross Creek the creek that flows from Lockloosa Lake into the much larger Orange Lake. Current population is guesstimated to be 1,700 folks.
We strongly recommend a full day trip to Cross Creek. Swing through the town of Citra and visit The Orange Shop on Highway 301 then you're only about one MoonPie away from visiting the Marjorie Kinnan Rawlings Historic Site. The site is open daily from 9-5 but for touring the home (a must) is available hourly starting at 10am through 4pm Thursday-Sunday's from October through July. A small fee of $3 per group to visit for parking and the grounds and $3 per adult for the tour.
The Yearling Resturant is right around the bend in the road (as they say up there). It's been a Florida Landmark restaurant since 1952. I think it was opened in celebration of me since that's the same year that I stretched out my arms and yawned for the first time. You don't want to rush your meal time at this amazing and historic restaurant – slow down and languish a damn fine Southern meal. The service, food quality and pricing is very much above average. The menu is suitable for lunch or an early dinner. They're open on Thursday from noon to 8pm, noon to 9pm on Friday and Saturday's and from noon to 8pm on Sunday.
In closing out this reportage…..Marjorie died at age 57 on December 14th, 1953. You don't want to die before taking this trip.
Majorie Kinnan Rawlings Historic State Park – 18700 S. County Road 325 Cross Creek, FL 32640