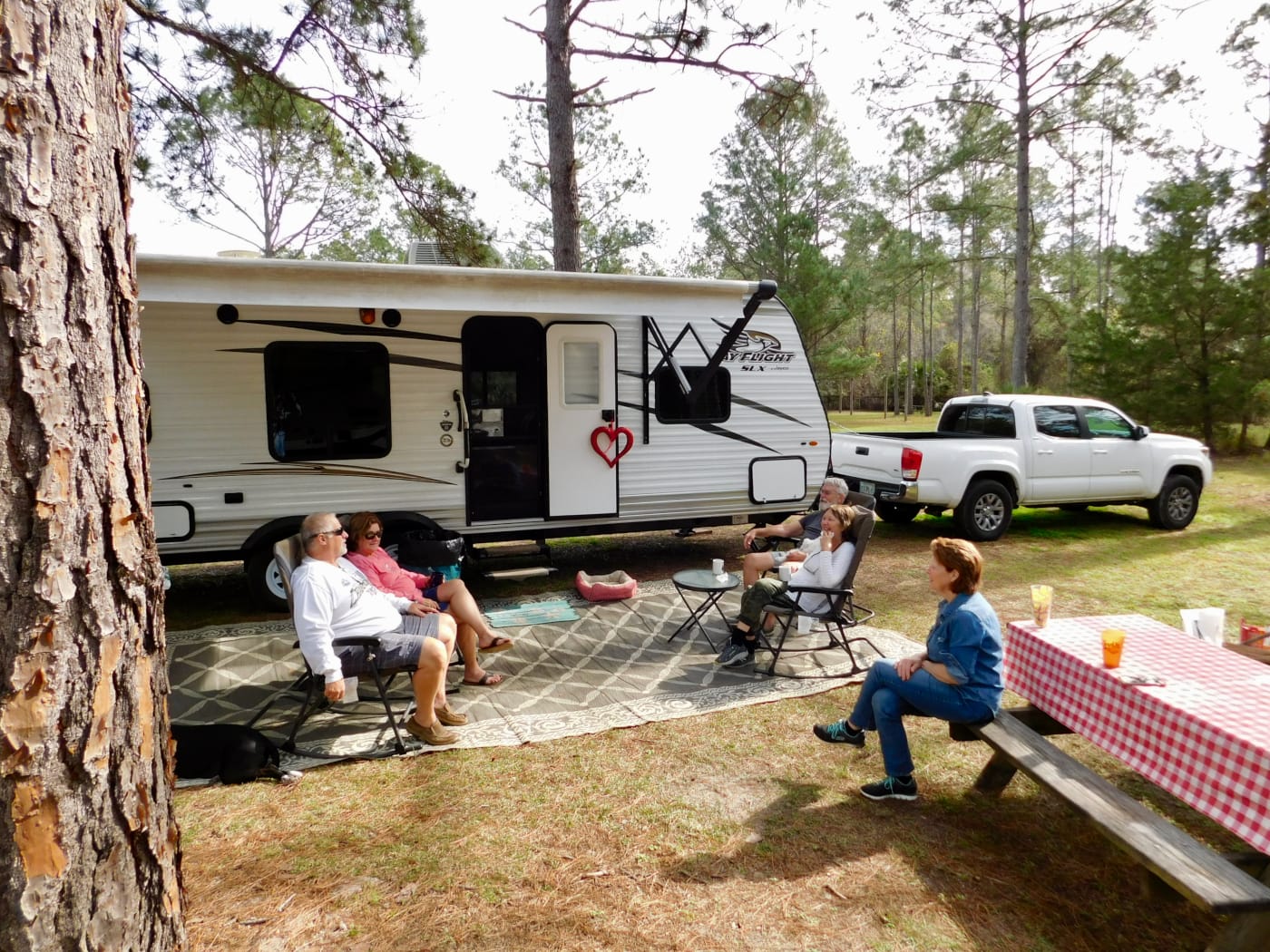 24 Feb

Secret Piney Glade, near Ocala.
PipesTraveler Rating:





While we were up in the Ocala National Forest area, we enjoyed camping at Rodman Campground and over at Salt Springs Recreation Area (only about 12 miles apart). As always we do lots of exploring driving around seeing what we can in the area. In doing so, we came across this awesome spot to boondock for a few days. For the novice…to "boondock" means to camp with NO services like, water, electricity, sewer connection or bathhouse, etc. This can be fun but you'll have to be prepared to survive on whatever you accomodations and equipment you have. In our case, we can store 42 gallons of fresh water in our fresh water tank but it's never enough. We have three 6 gallon fresh water totes that we fill at various locations and add to the main tank as necessary.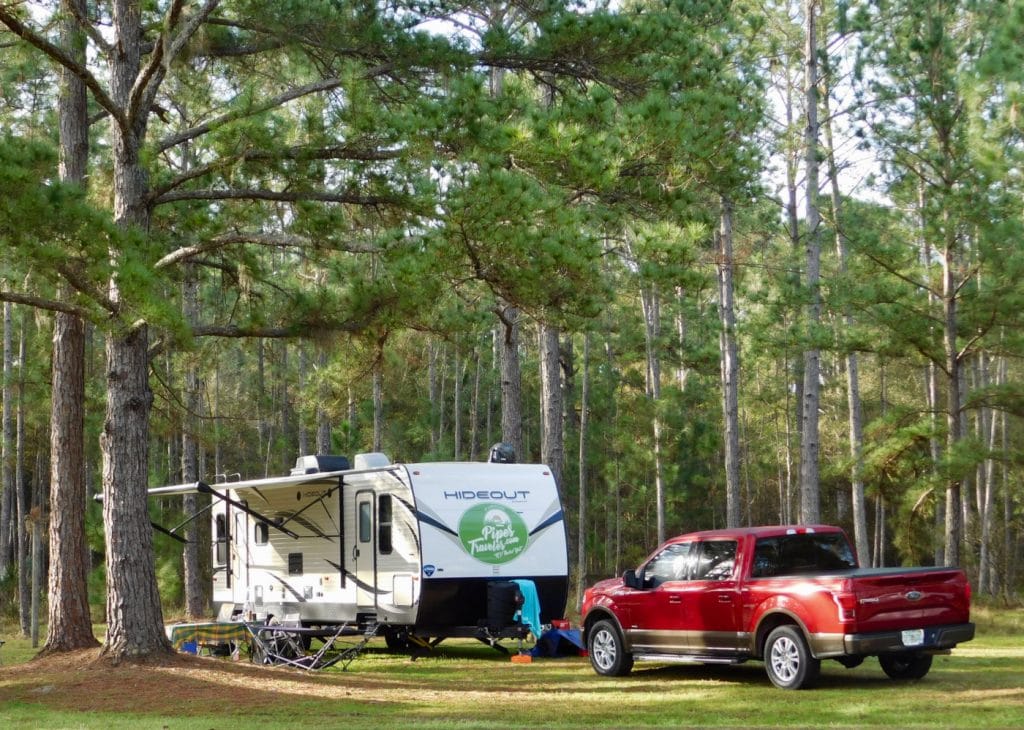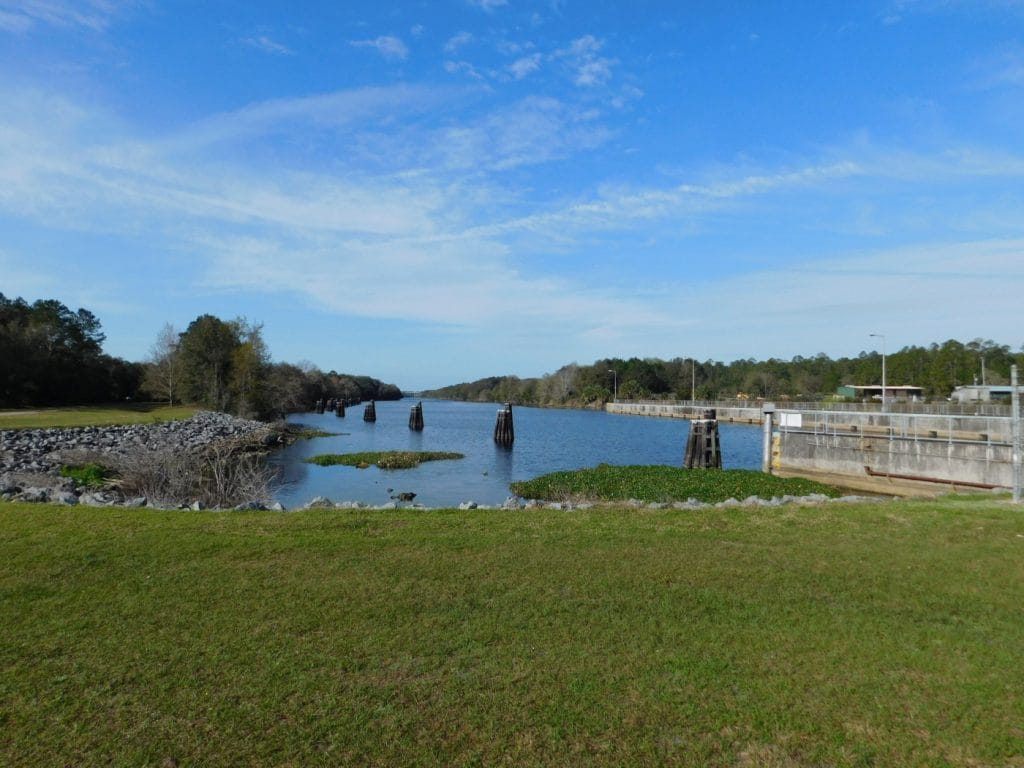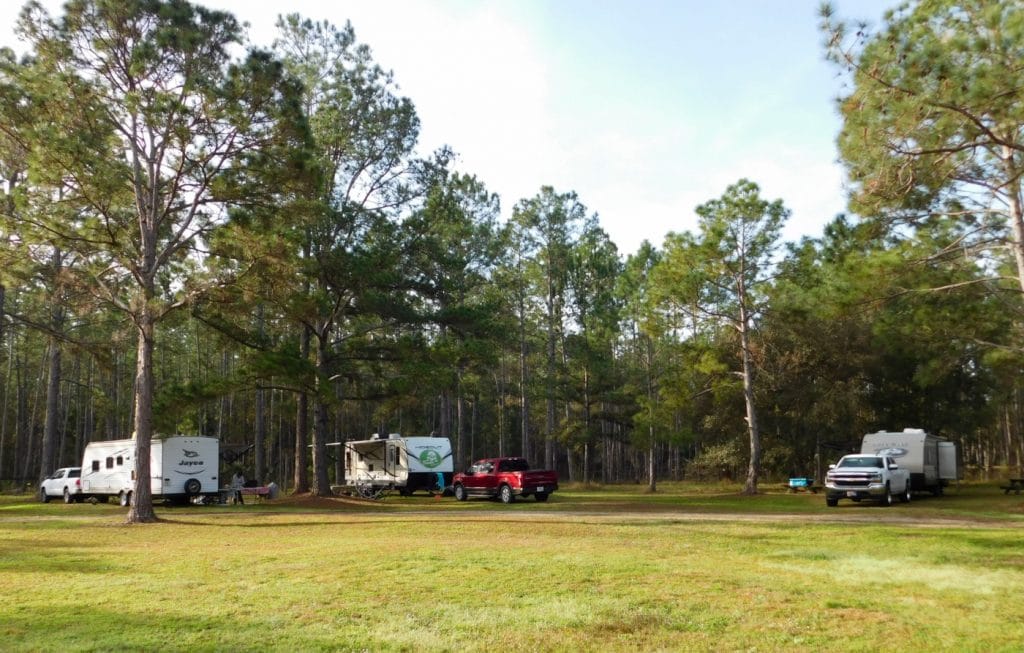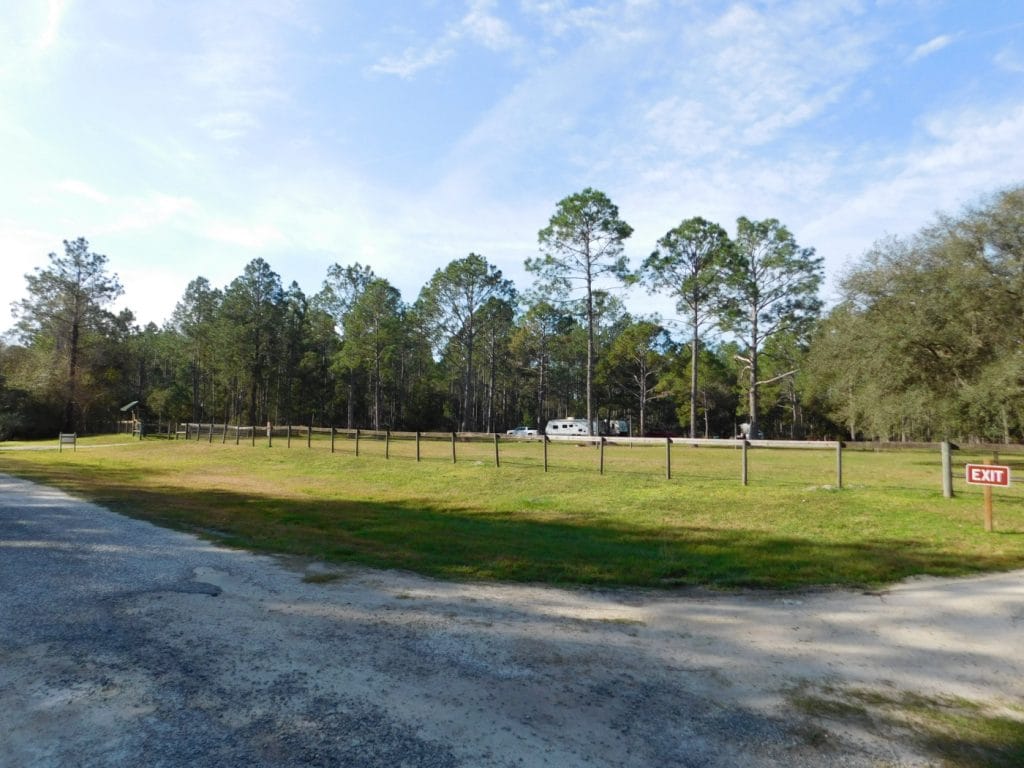 For cooking, we have a propane three burner stove and oven in our travel trailer but also have an electric grill, propane grill, and a butane stove for this QueKing to prepare meals outside. Instead of the typical single 20 pound propane tank, we upgraded to twin 30 pound tanks – this was a very smart move. The propane allows us to run the refrigerator/freezer, the furnace, and hot water heater. The biggest demand for propane by a long shot is the furnace…if you don't need heat, you're good for weeks without the need to refill a tank. To fill a 30 lb. tank it costs anywhere from $17 to $28 so its good to call around before you buy.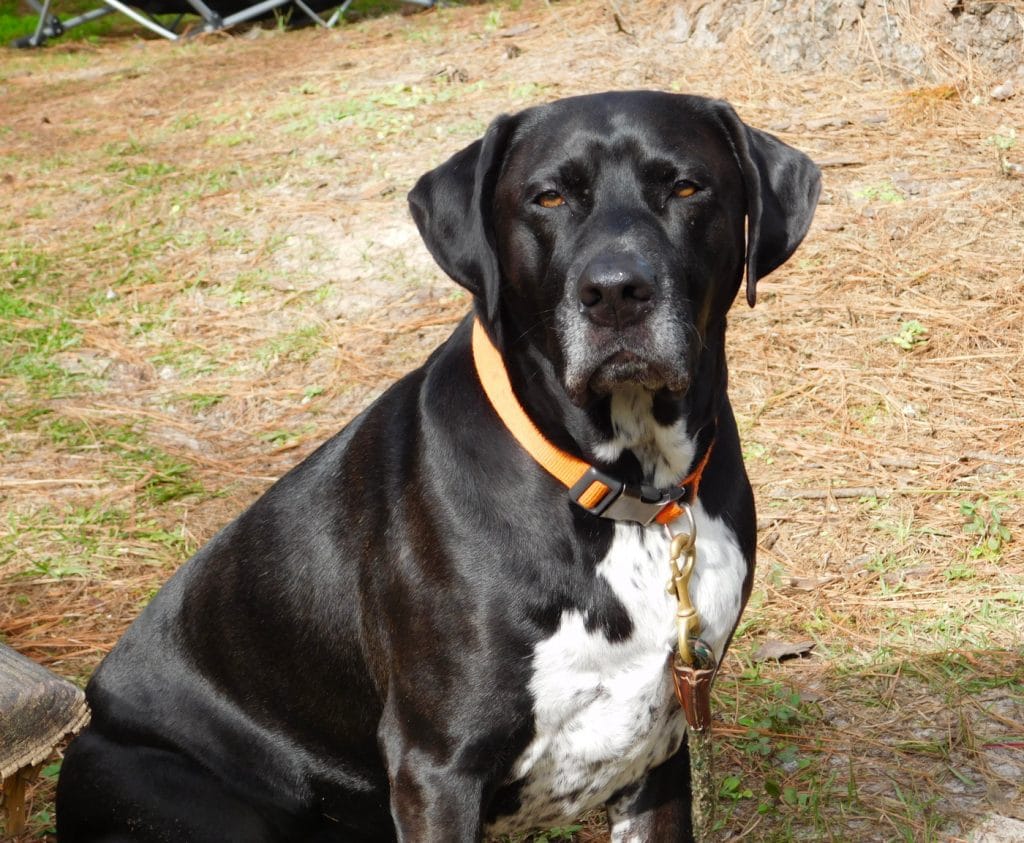 Our twin deep cycle batteries give us power for lights, allow the water pump to operate, two USB ports and the bluetooth stereo/radio. As necessary can can also fire up our 3,500 watt generator/inverter (Predator) to charge up the main batteries, operate the air conditioner, and give us electricity for a whole host of purposes. Finally, we also have a 120 watt solar kit that can be set up in minutes to keep the batteries at peak all the time without the need to run the generator.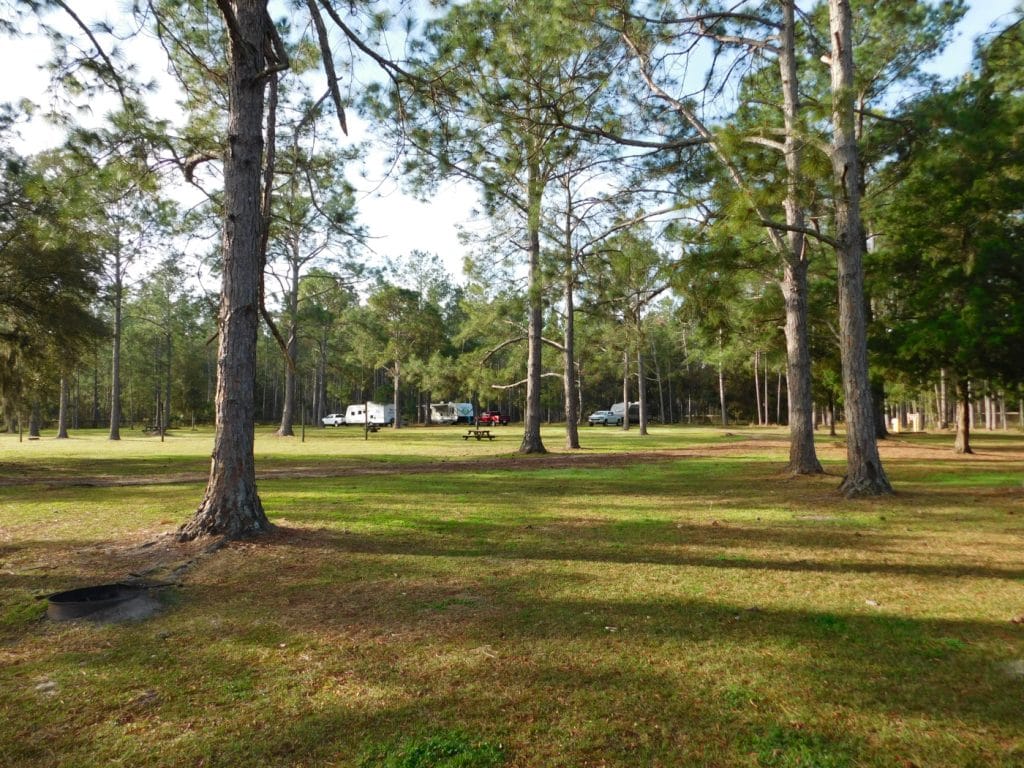 Now back to the boondocking site. St. Johns Loop South Campground. It's located 12 miles North of Salt Springs on Hwy 19, then a right onto Boys Ranch Road, turn left at the main gate to the boys ranch and go to the end of the road. The site is roughly 3-5 acres with 12-15 spots. First come -first served only $5.55 per night with a max of 14 nights. Write a check or put cash in the envelope and place in the lock tube at the entrance. Flat and grassy piney wood campground with picnic tables, fire rings, one porta john (cleaned every other day), and a non-potable pitcher water pump. We love it. Very quiet and lots of wild birds including bald eagles, and osprey. Fishing is available within an easy 5-minute walk over to the Cross Florida Barge Canal. Keep an eye out for manatee as they'll be in the area along with gators. The Florida Scenic National Trail comes right by the campground. We enjoyed meeting some of the hikers coming through and offered some "Trail Magic" (cokes, cookies, etc.) to help supplement their necessary calories. Only five miles away is the Rodman Campground where you can use the shower facilities for $3, get water, buy ice $2/bag and if needed use their dump station for $10. We suggest you stop by Hydes Archery & Taxidermy for firewood….honor system after hours but if you can go while they're open he'll sure fix you up! 7354 Crill Ave., Palatka, FL.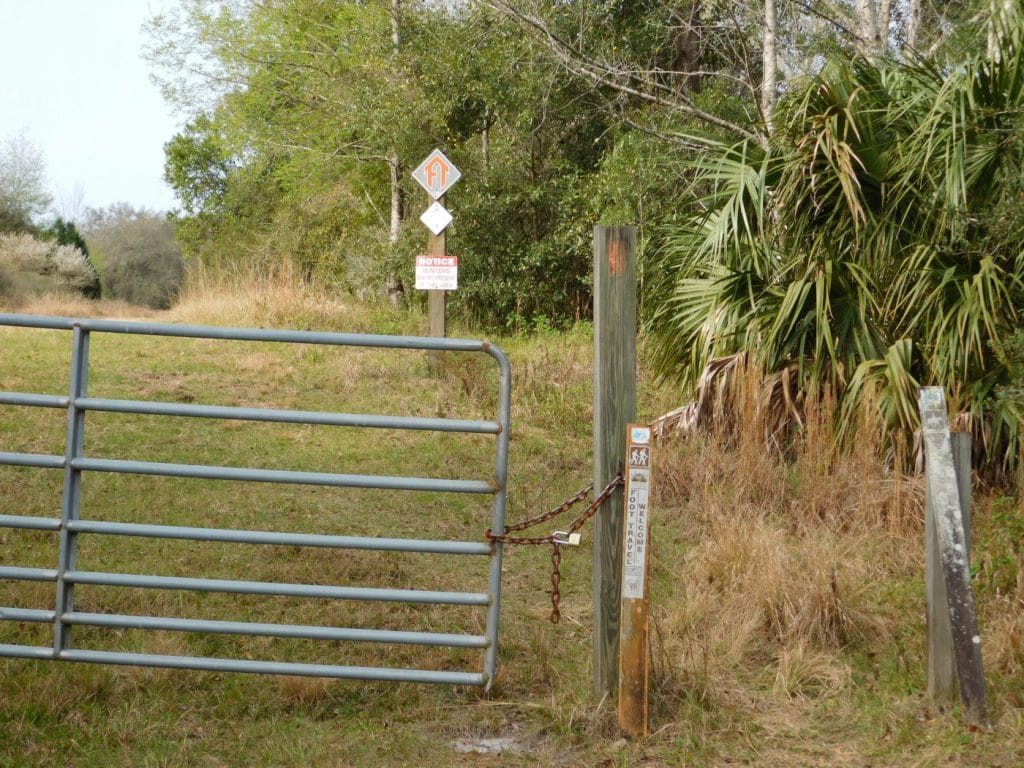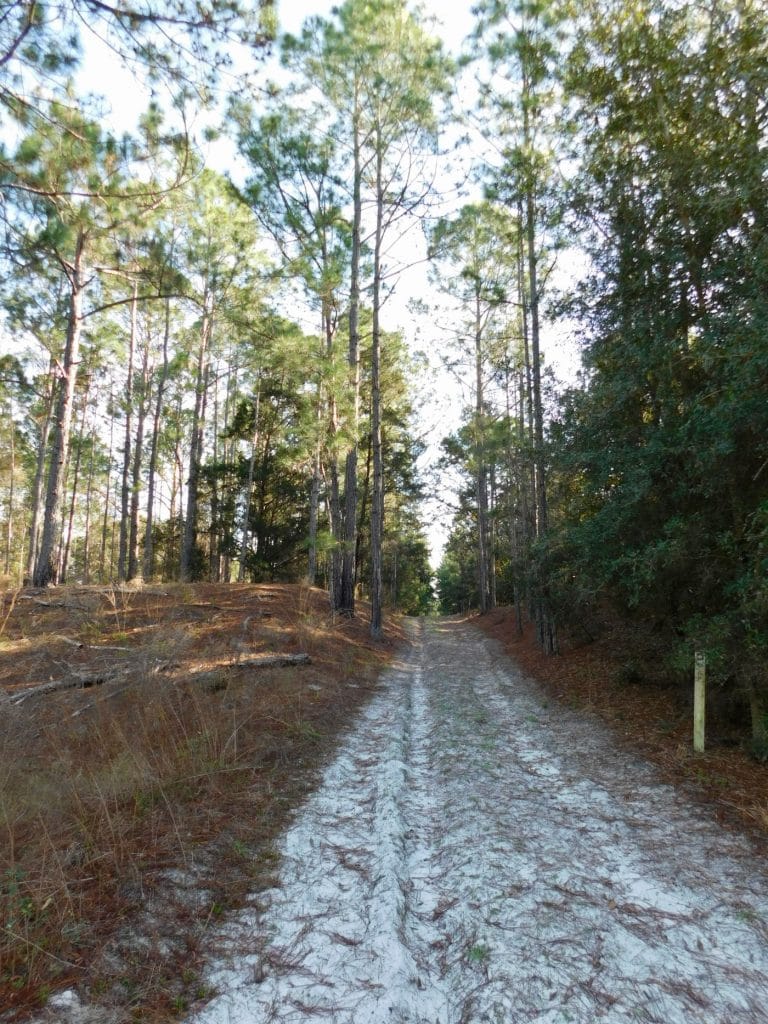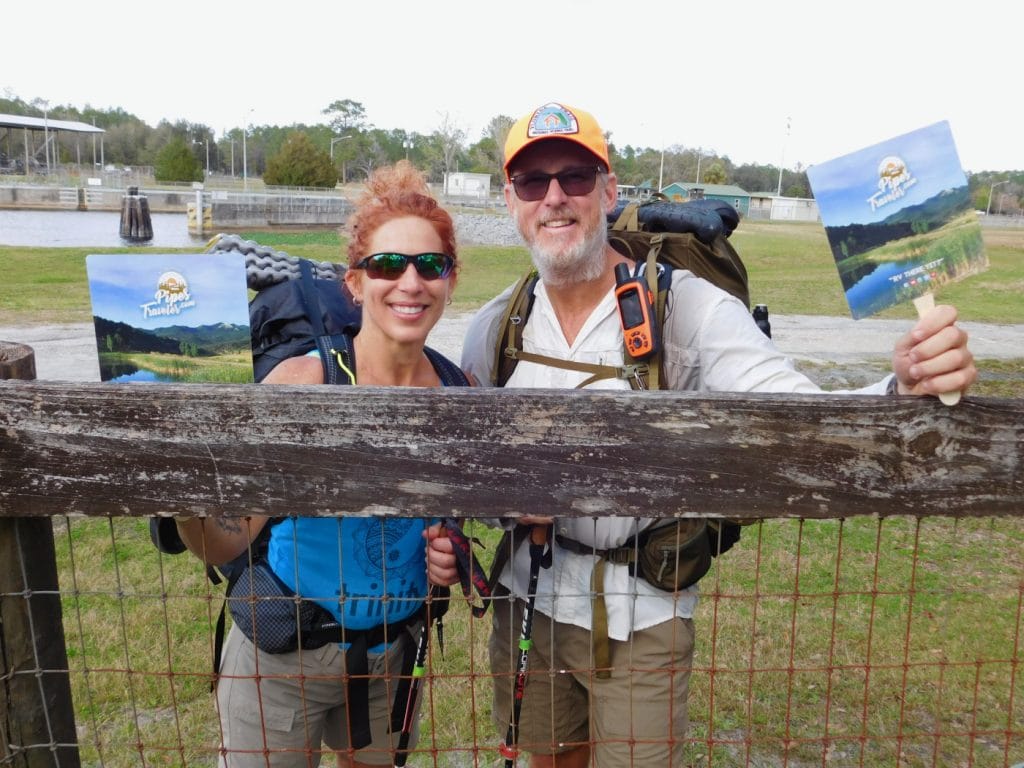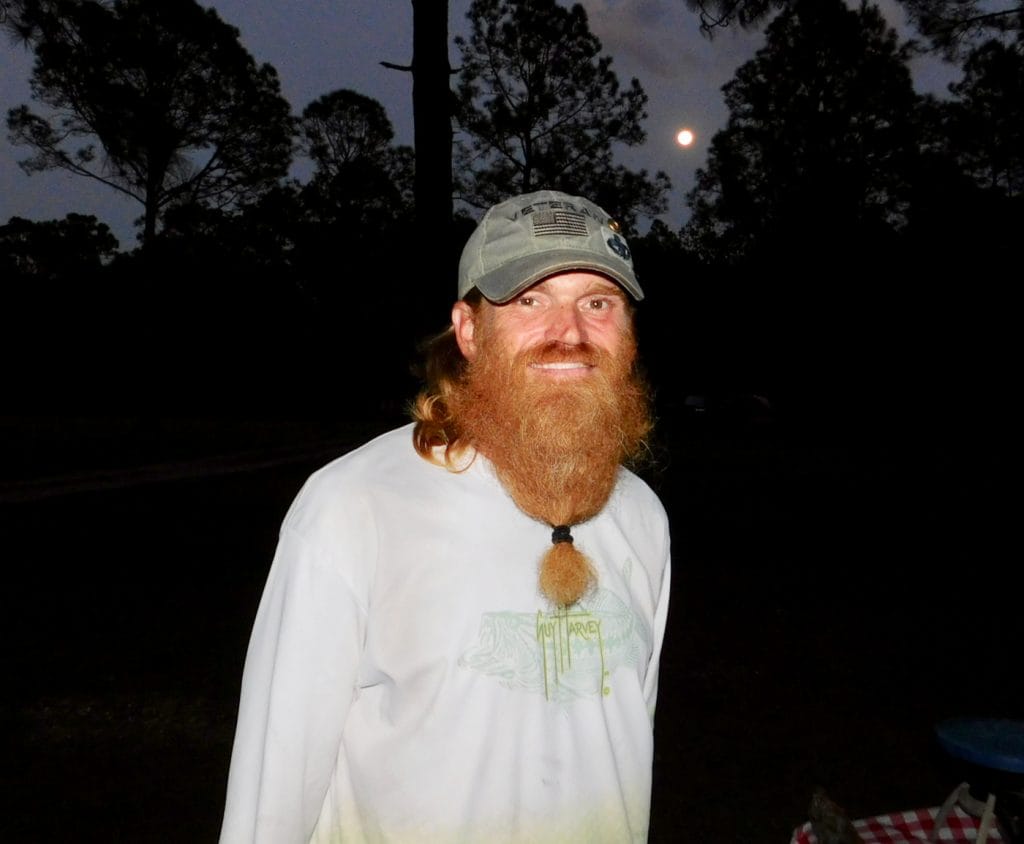 https://floridatraildailyblog2019.com/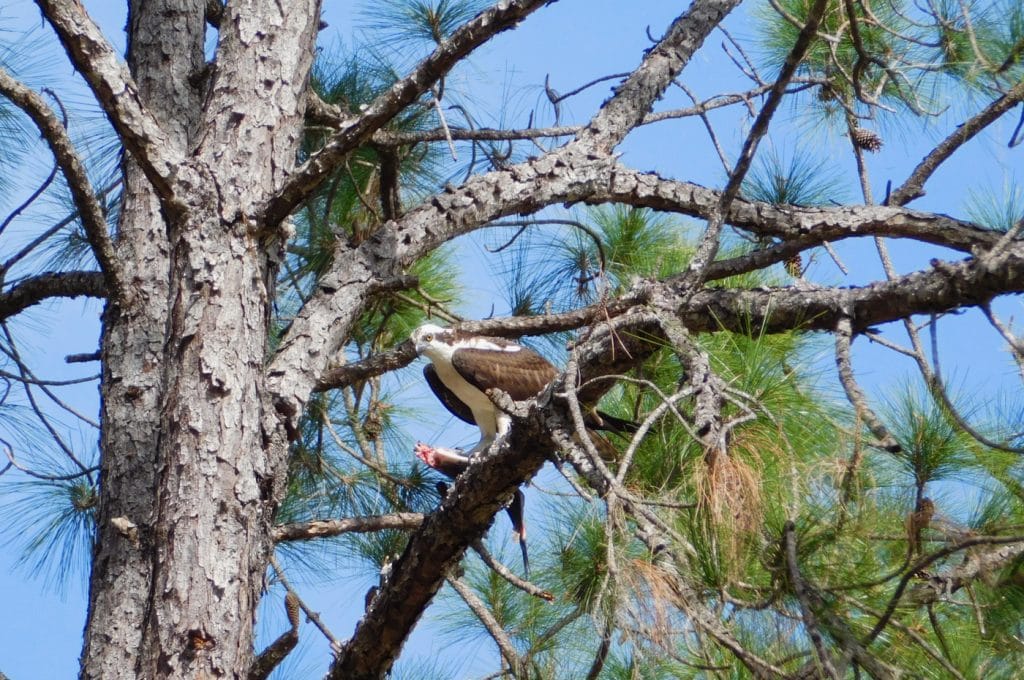 Camping is such fun with friends…we had two other couples come over to join us for 2-3 nights. Debbie/Julian Jordan & Todd/Donna Weaver added lots of entertainment! We had a great time just sitting around and chatting, sharing meals and laughter. One of the really cool things about the RV/Camping lifestyle is the utter lack of anyone judging another about work history, titles, income, fashion, etc. it just doesn't matter. We DO however enjoy talking politics and the whole premise of political correctness is ignored. FUN.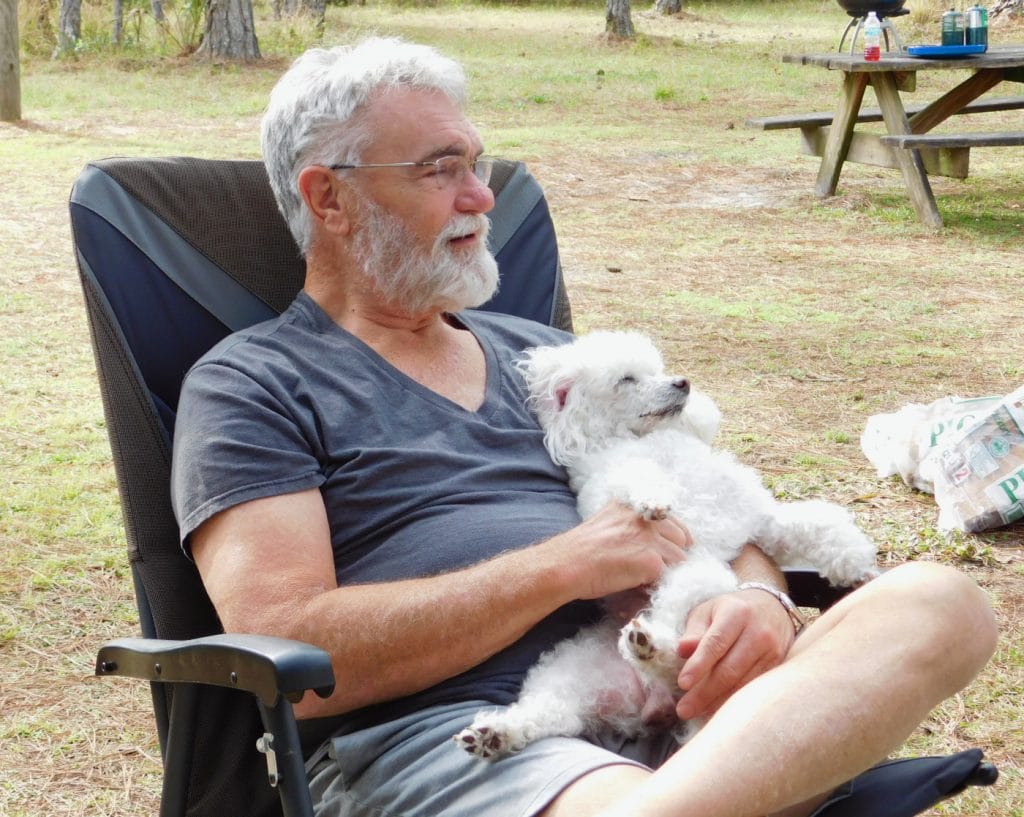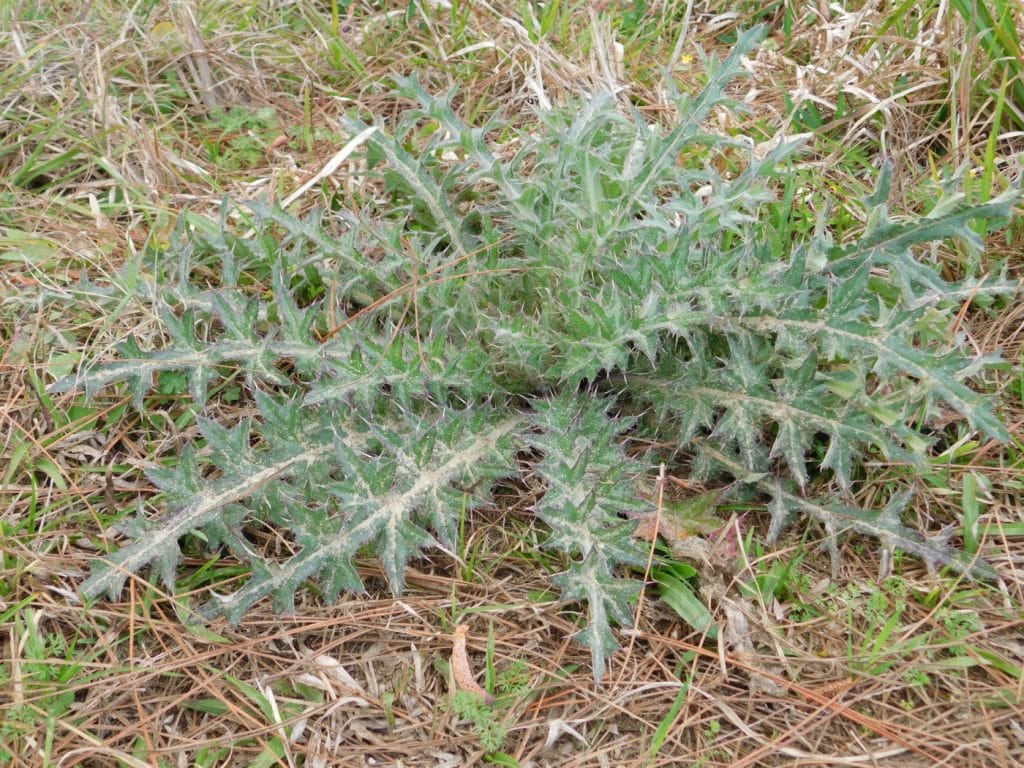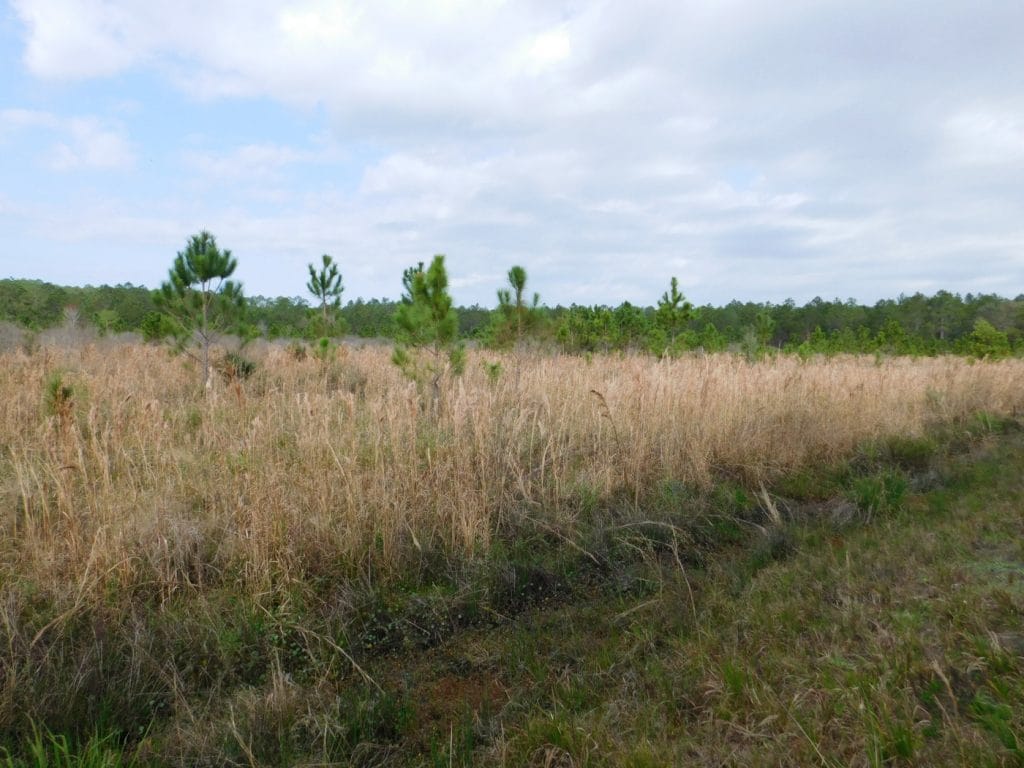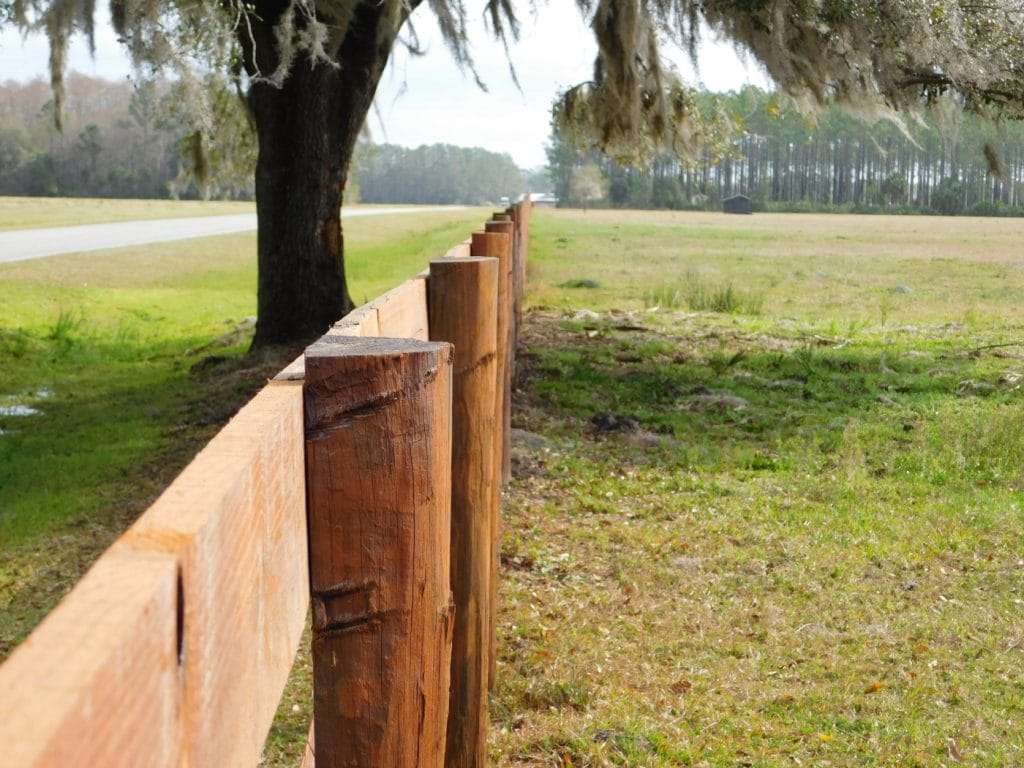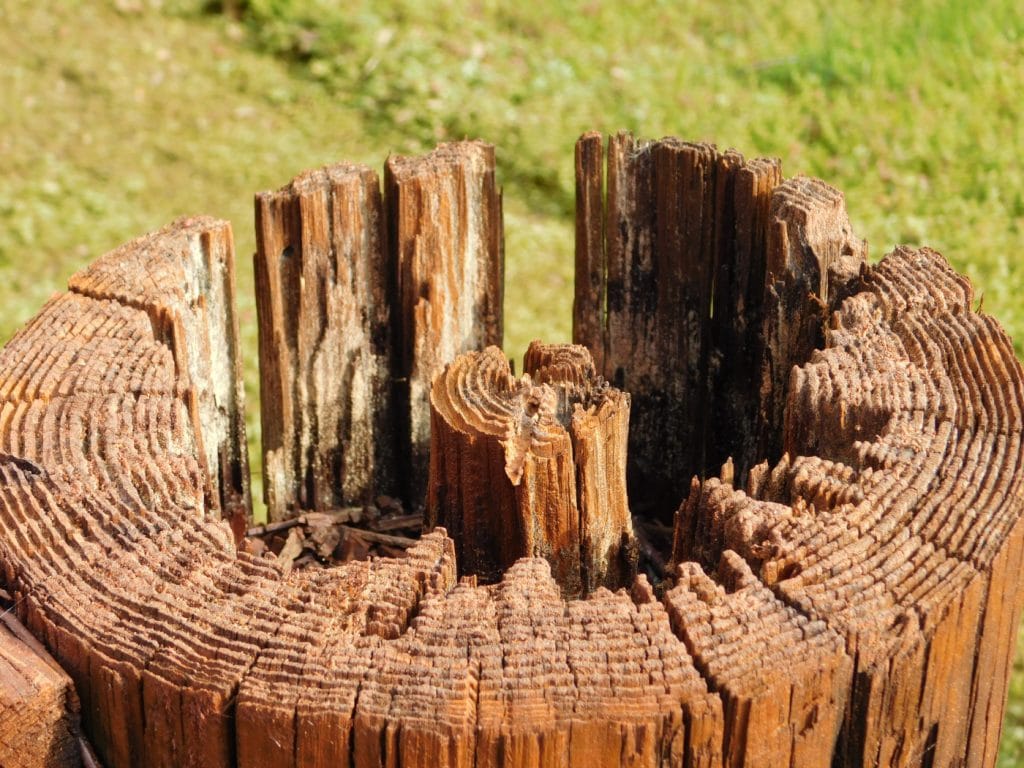 Pickle gives this site one of his highest ratings….4.5! With a potable water supply a FIVE. You can't go wrong here for a few days of solid R&R.
St. Johns Loop South Campground – https://www.floridastateparks.org/parks-and-trails/buckman-lock-st-johns-loop-north-south
Like this Post?
Click to give it a thumbs up!