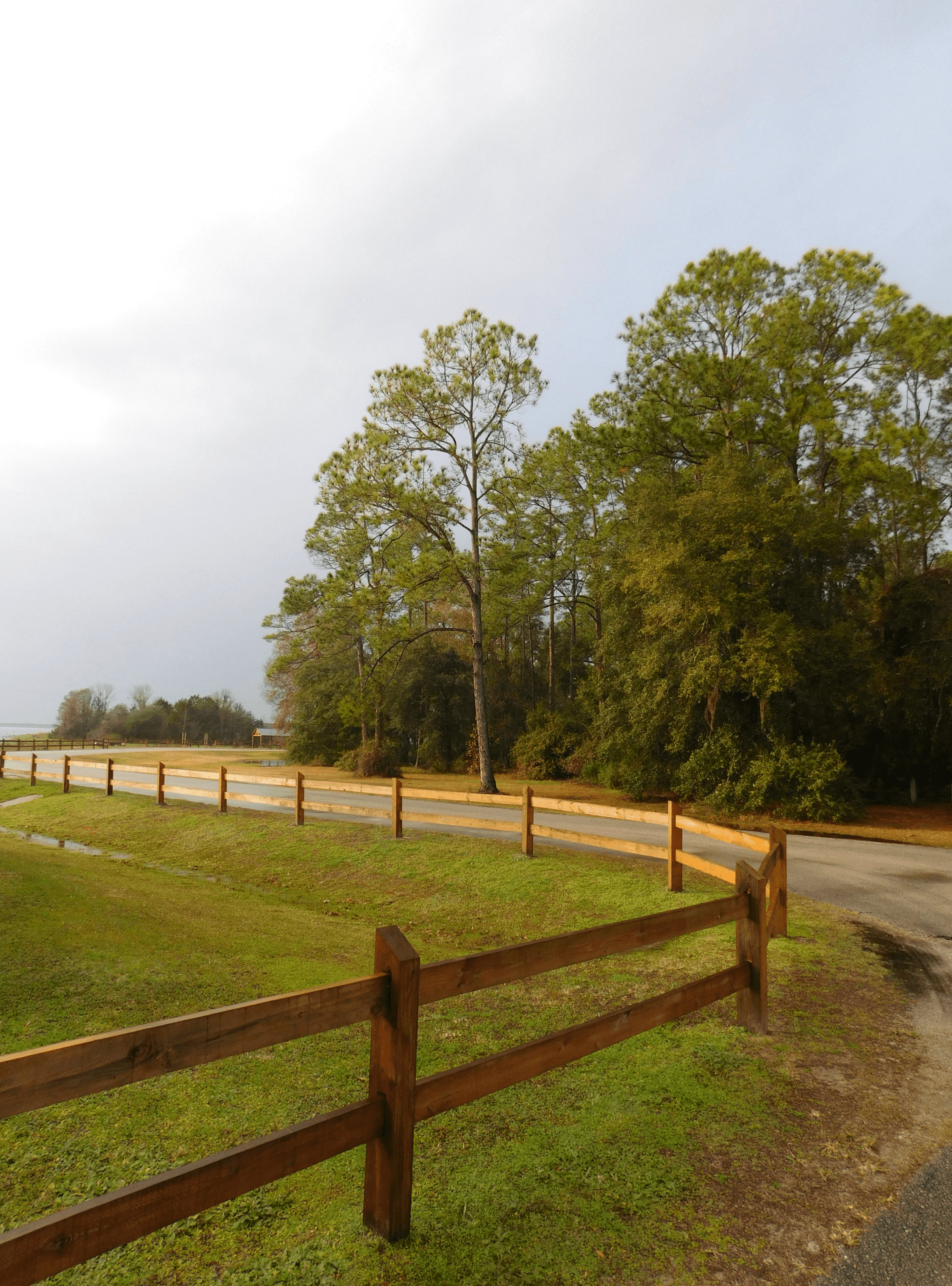 09 Feb

Rodman Campground, Palatka, FL
PipesTraveler Rating:




We're working around appointments, family commitments and trying to stay away from the cold weather still wreaking havoc in much of the country – Florida is a wonderful place for this!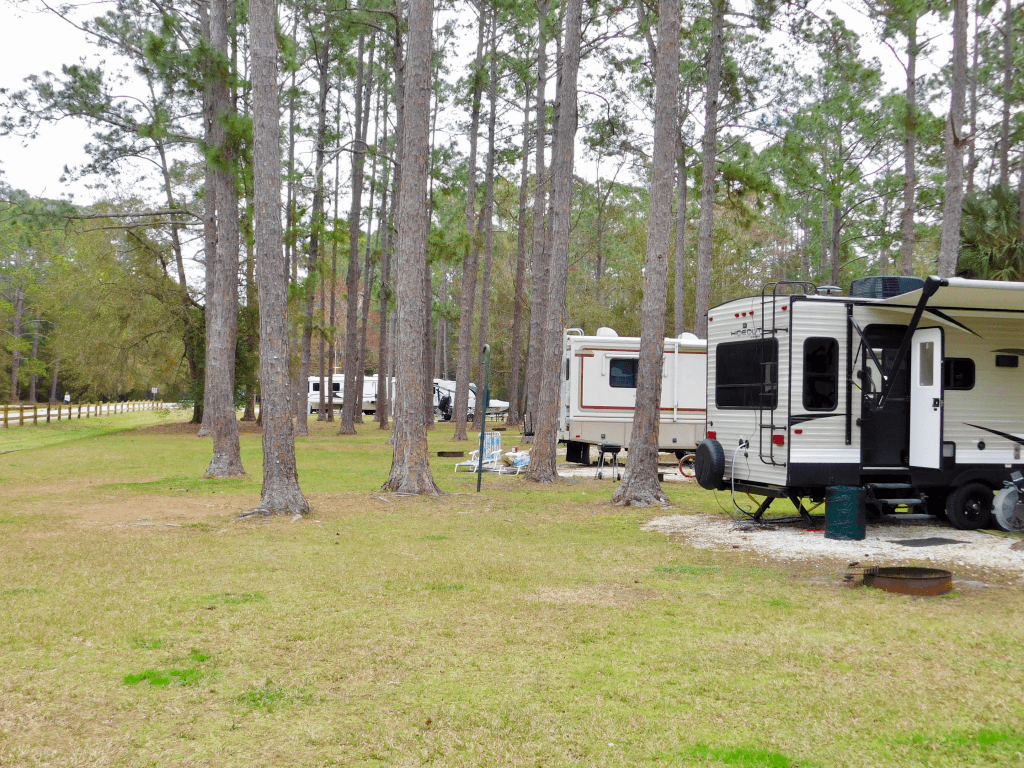 The Rodman Campground is a nice facility with a very quiet and rural backdrop. Located about ten miles from Palatka, FL and 35 miles from Silver Springs/Ocala. The Rodman Reservoir is close by and is a 9,500 acre impoundment loaded with bass! Access to the St. Johns River is from the Rodman Reservoir and the Buckman Lock.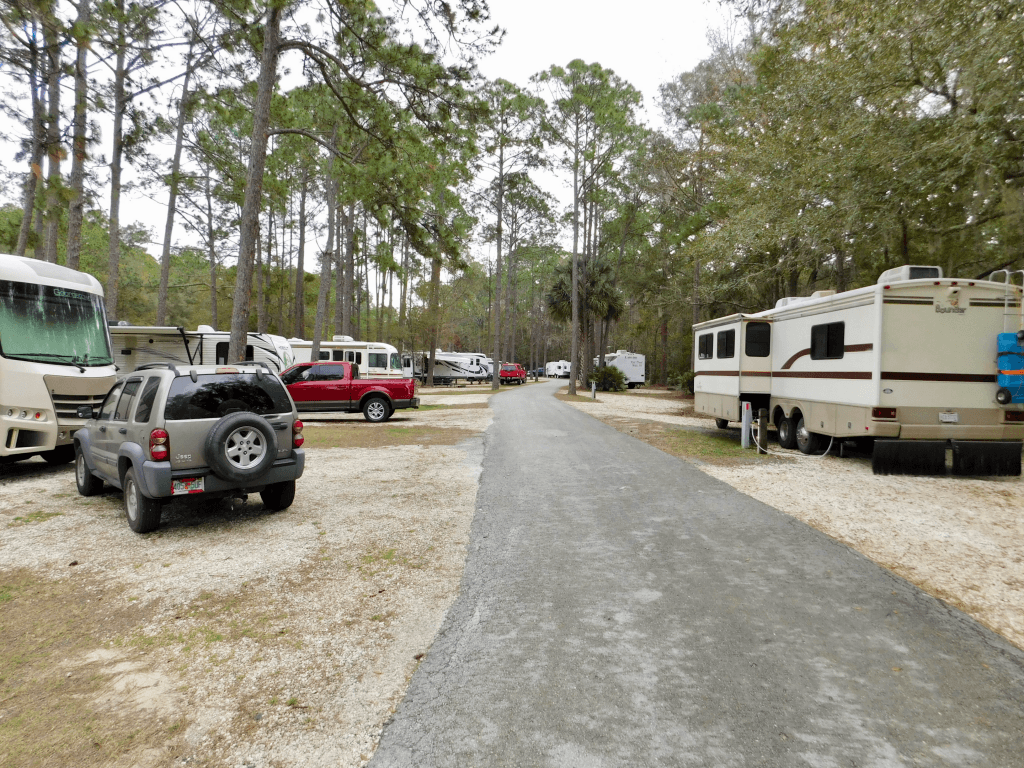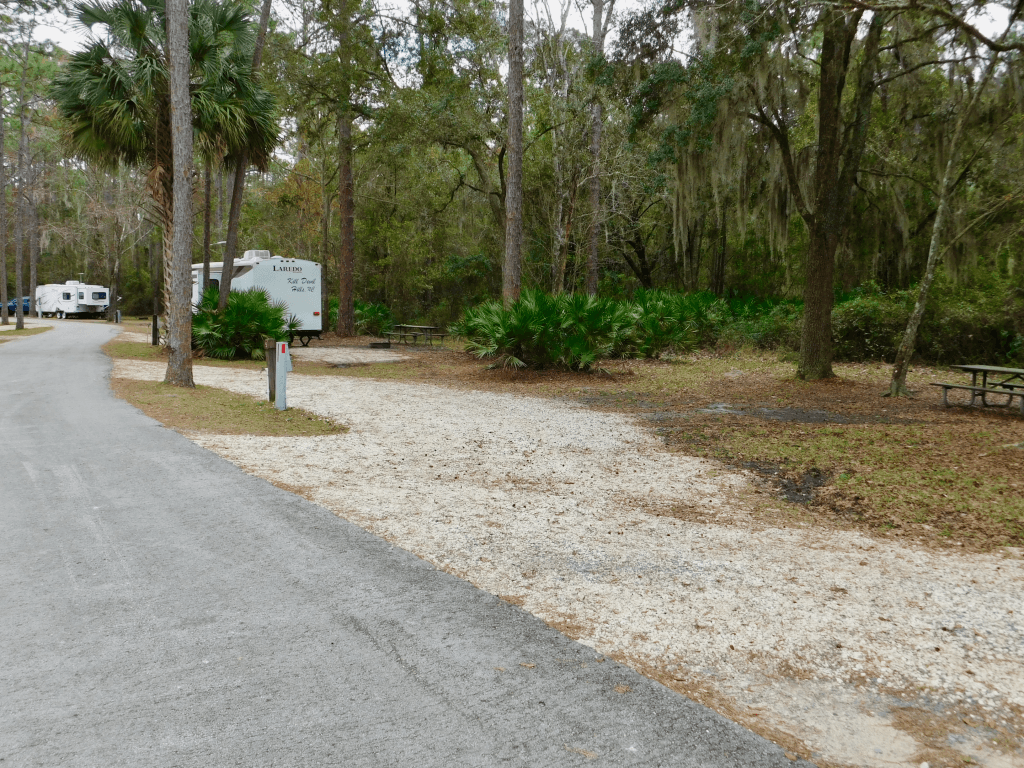 The campgrounds are about equally split between two loops, Phase One and Phase Two. Phase One is more open and not as shaded as the other. Frankly, we didn't see much advantage or disadvantage of one over the other. We stayed in site #3 in Phase One and then a few nights on site #45 in Phase Two. In the Phase Two loop the sites numbered #59- #68 are all located along the river and as such offered a fun place to perch and watch the fishing action.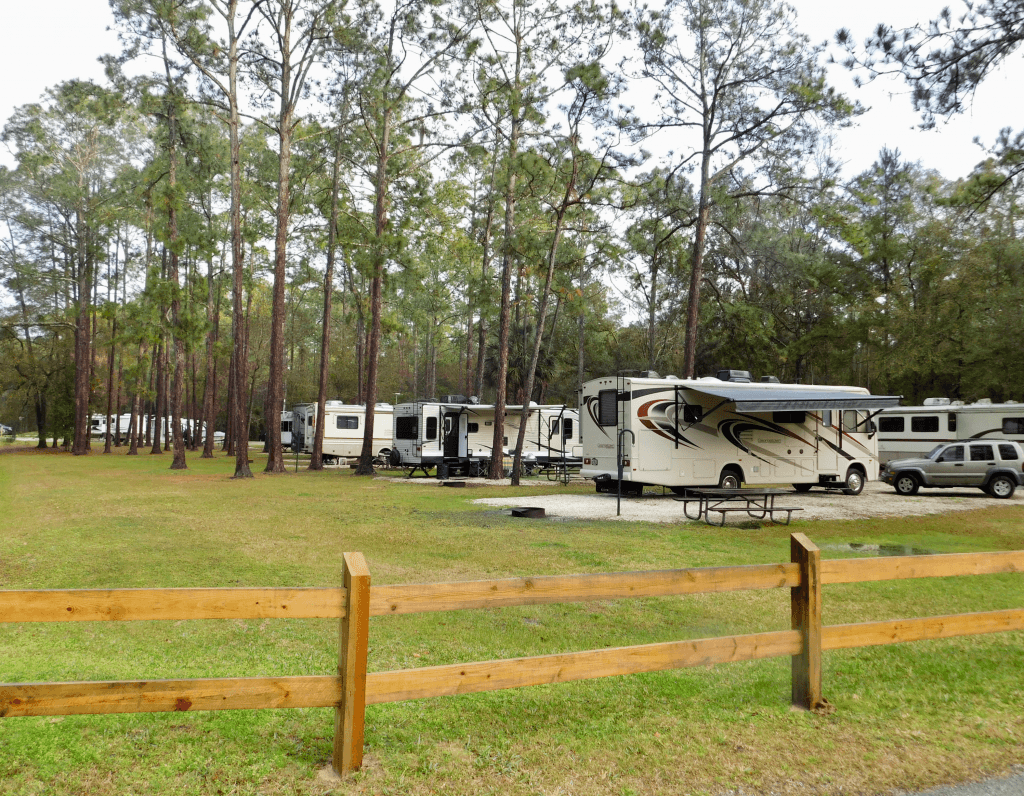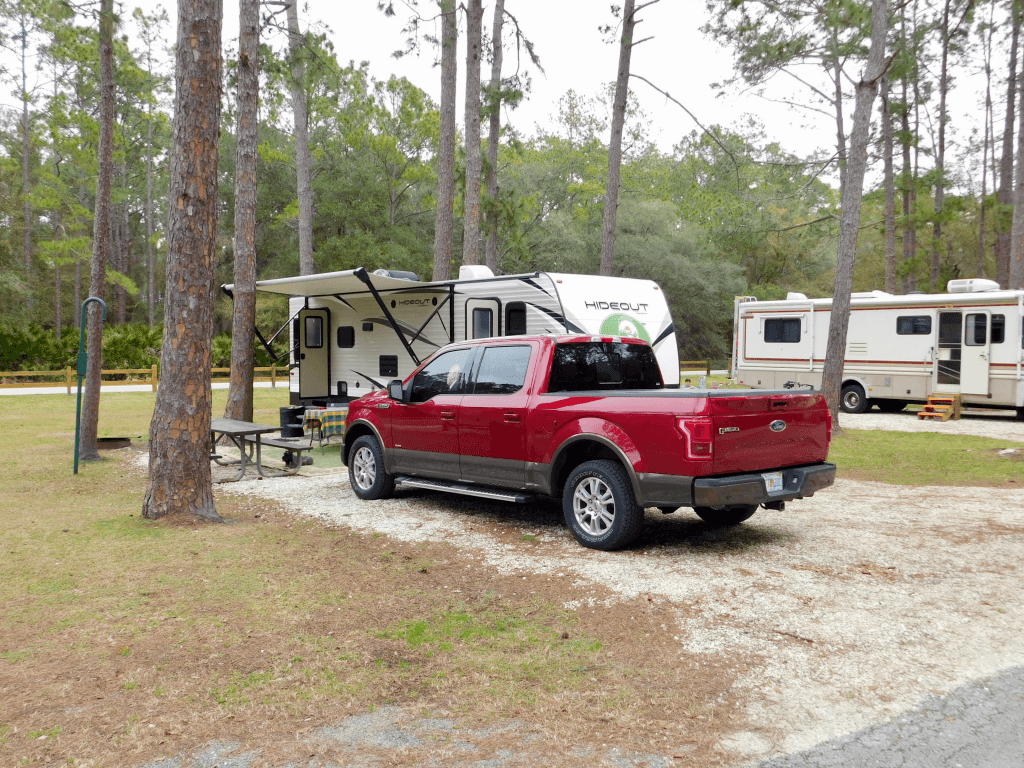 Both areas offered 30/50 amp electrical service and water but no sewer connections. Bathroom facilities were nice and clean along with washer/dryers but in Phase One the dryer was out of order. There's no place to cut firewood or suggestions of help on where to go to "self acquire" some firewood. The camp hosts were very friendly and kept everything tidy. The sites seemed to be mostly level and had gravel foundations for good drainage. Fire rings and picnic tables are at every site.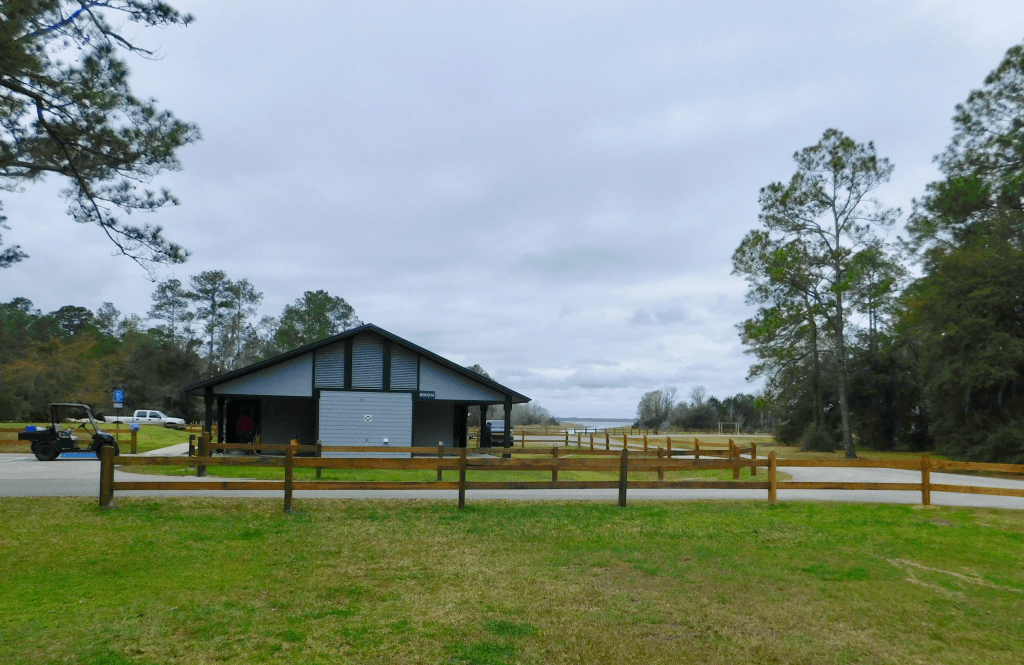 The campground is pet friendly with all the typical rules. Pickle didn't complain a single time. For hiking the Florida Scenic Trail runs right adjacent to the camping. Boaters will enjoy the boat ramp right at the campground with water access to Lake Ocklawaha.
We hosted several of our fellow campers at our site on our last night and we had a great time talking to others about their RV experiences along with future travelling plans.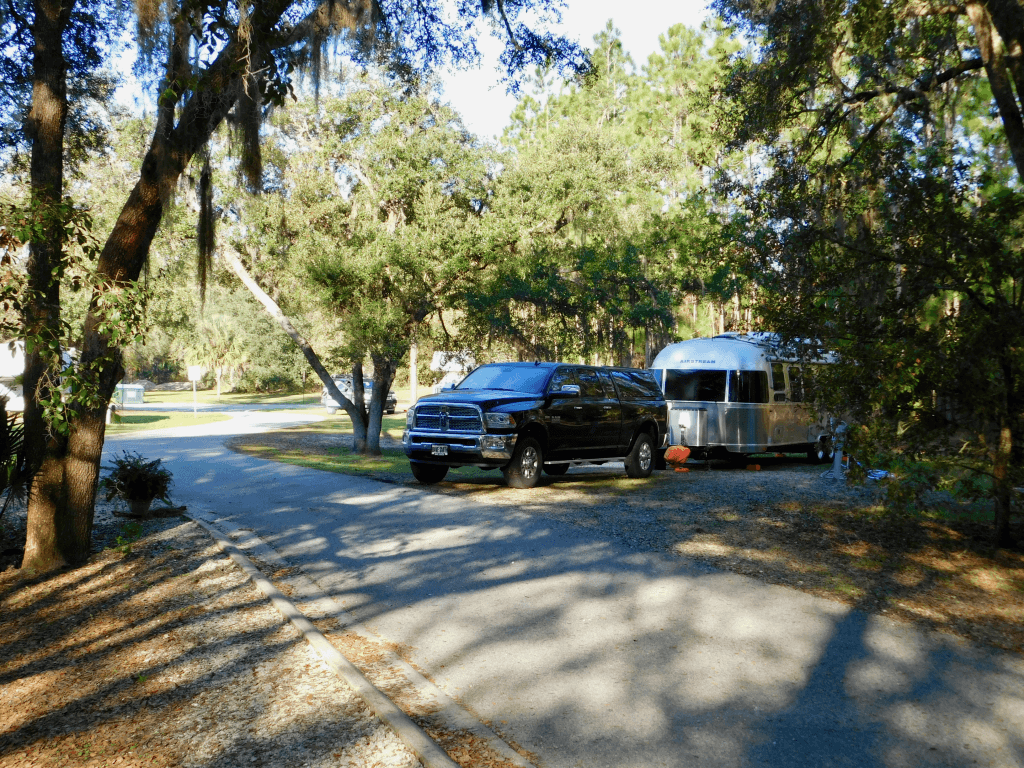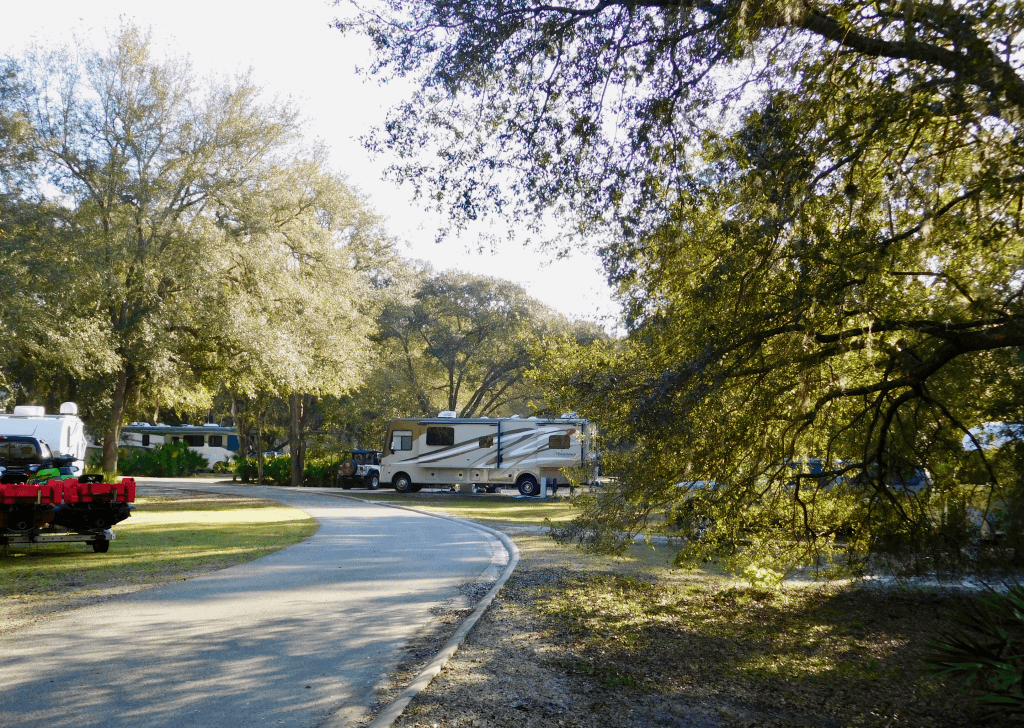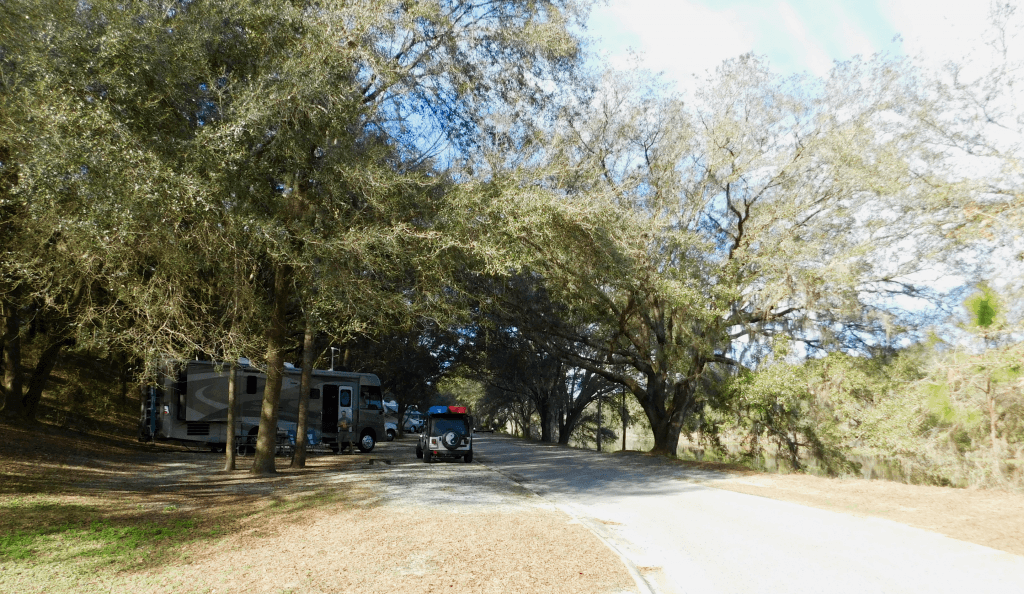 Not much to do for kids here except the usual of throwing dirt clods at each other and running through mud just to make M&D mad. The Rodman Campground is open year round and is worth a visit for a few days but don't think we'd go for more than a week.
We're giving them a 4-Pickle Rating based on our experiences. No marina, no camp store, no fishing docks/piers or safe access to the lake for fishing, no sewer connection and no programming. Typical for a small park like this one but not a lot to do other than fishing off premises down the road along the banks of Lake Ocklawaha.
Rodman Campground – 410 Rodman Dam Road, Palatka, FL 32177 Contact: (386) 326-2846 https://www.reserveamerica.com/camping/rodman-campground/r/facilityDetails.do?contractCode=FL&parkId=282810
Like this Post?
Click to give it a thumbs up!