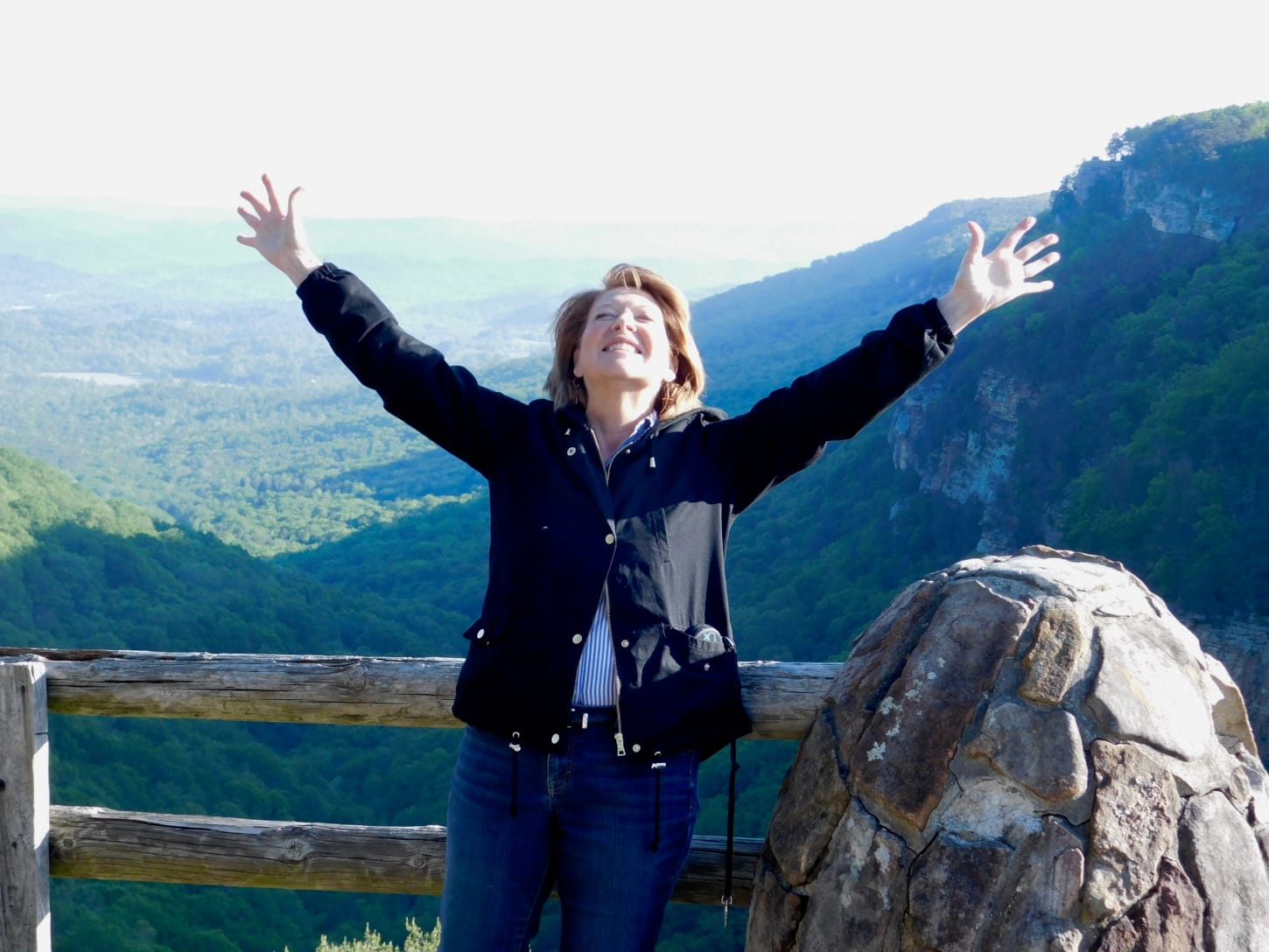 30 Apr

Rising Fawn

No doubt a name given to a newborn child well over a century ago by the Native Americans that inhabited the area. Then later used to name the general area. Pure speculation on the part of this reporter but seems logical… Now the tiny community is known as the location for one of the South's BEST State Parks.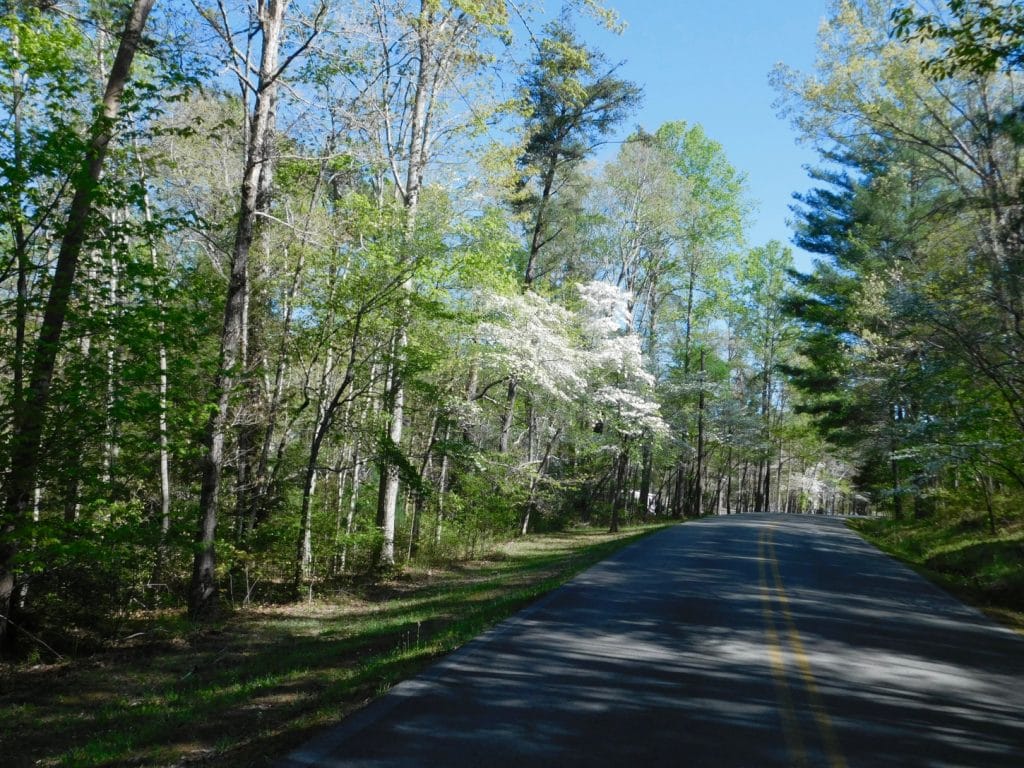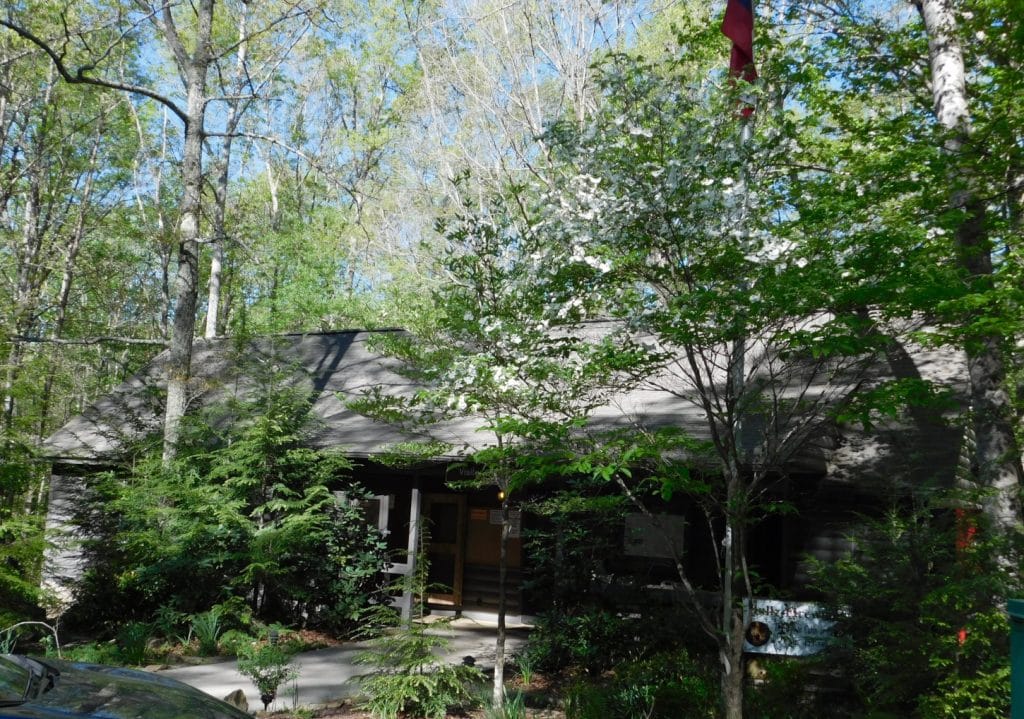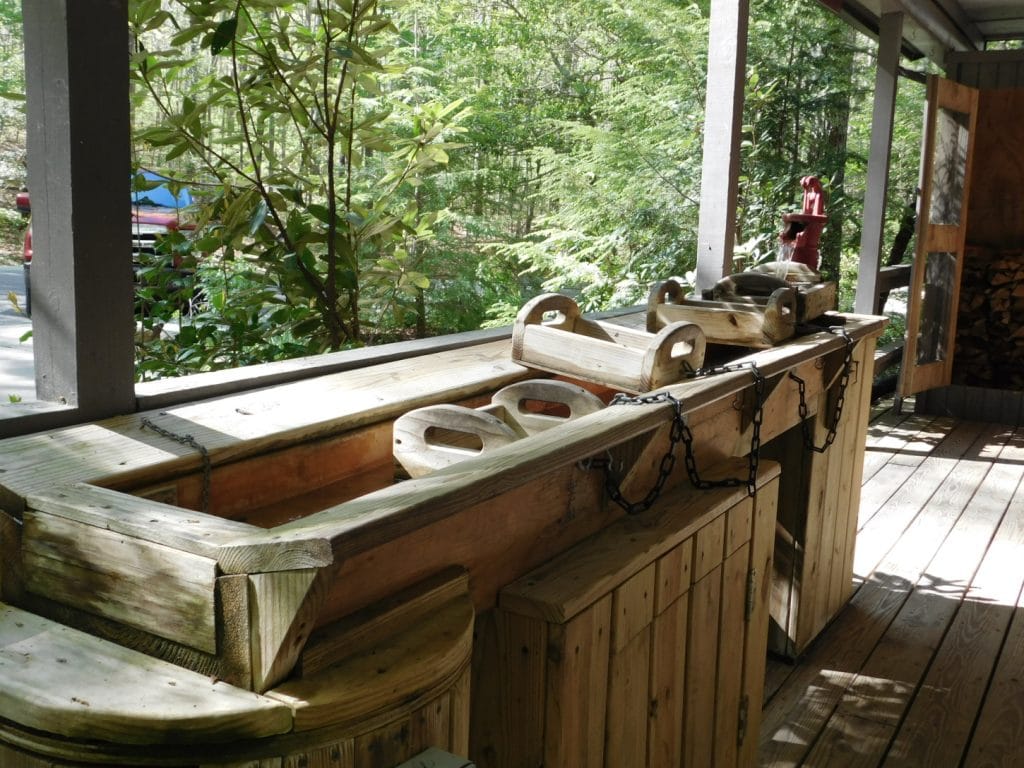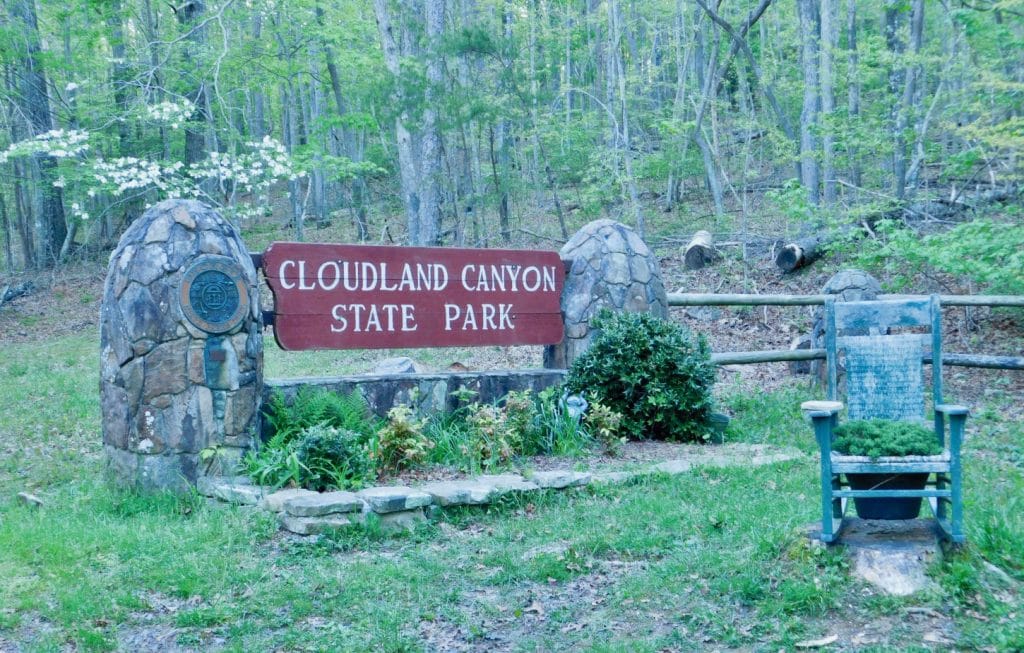 We were asked by our friends with Open Road RV Rentals to do a story that they could share with their audience and the specific request was for Cloudland Canyon State Park. We had already heard some good things from the RV community and since we were going to be in the general area…well there you go.
I plugged in Rising Fawn, GA on my Google Maps app and low and behold there it was….up in the NW corner of GA near Trenton, GA and 35 miles south of Chattanooga, TN. Just for the record….Moon Pie (our unofficial snack food) are made by the Chattanooga Bakery Company since 1917 – our fav is the Salted Caramel Double Decker! Just not a camping trip without a few pies on hand.
Cloudland Canyon State Park met and exceeded our expectations. Our arrival was met with abundant white blooms of Dogwood Trees along the main welcome road….just beautiful. We really hadn't seen Dogwood trees in years since they all died off in our native state of FL by a blight back in the 1960's. The winding entry road took us to the Welcome Center where the staff were happy to help us get all the pertinent info together. The retail area was well stocked with all sorts of cool logo'ed gear as well as the basic general store supplies.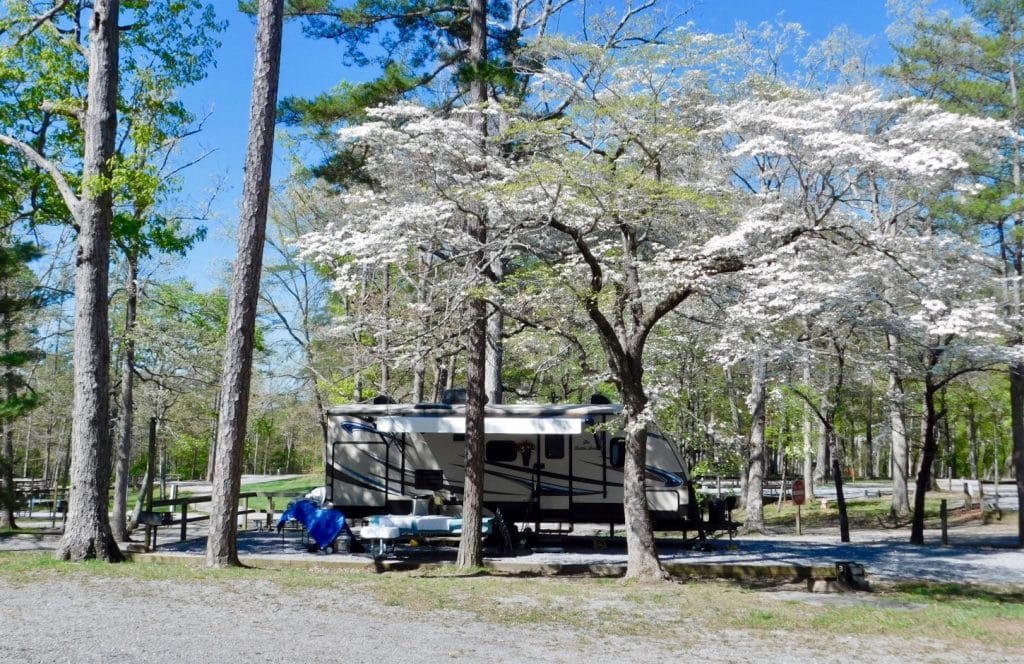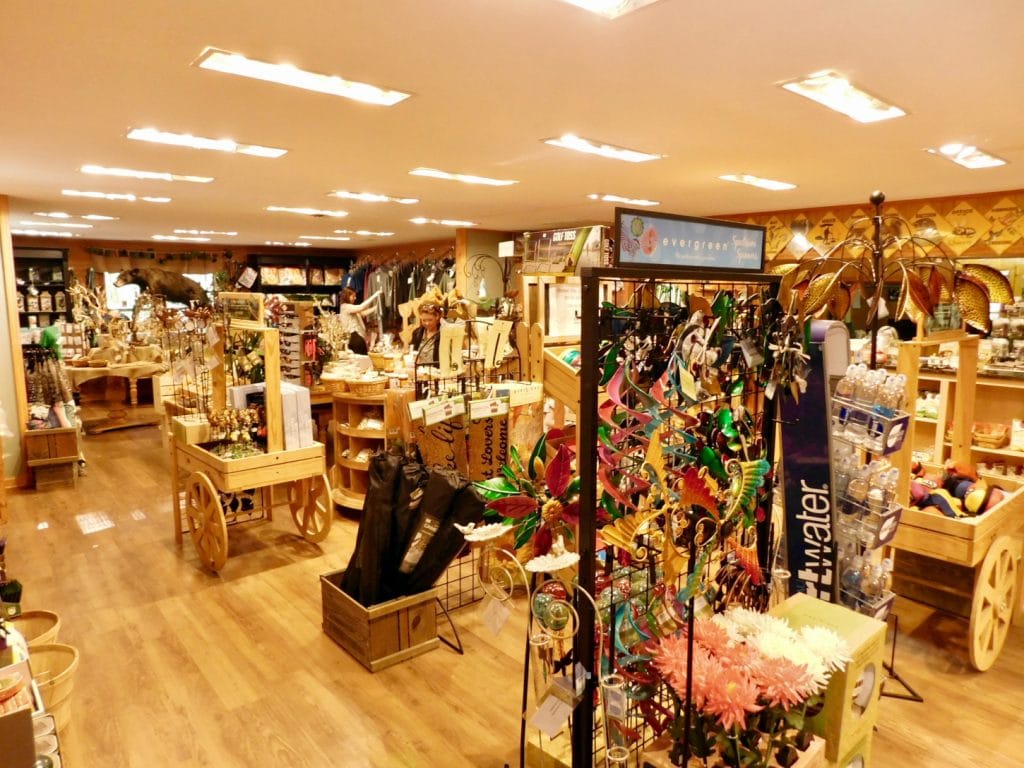 The campgrounds are contained within two separate loops, East Rim and West Rim. – we were reserved into the West Rim Loop site #7, The site itself was plenty large and offered nice separation from neighbors. Backing up our 31′ travel trailer was tricky due to the curve and being all up-hill…gravel was popping under tires and with my expert backer-upper assistant allowed me to only hit the retaining wall once.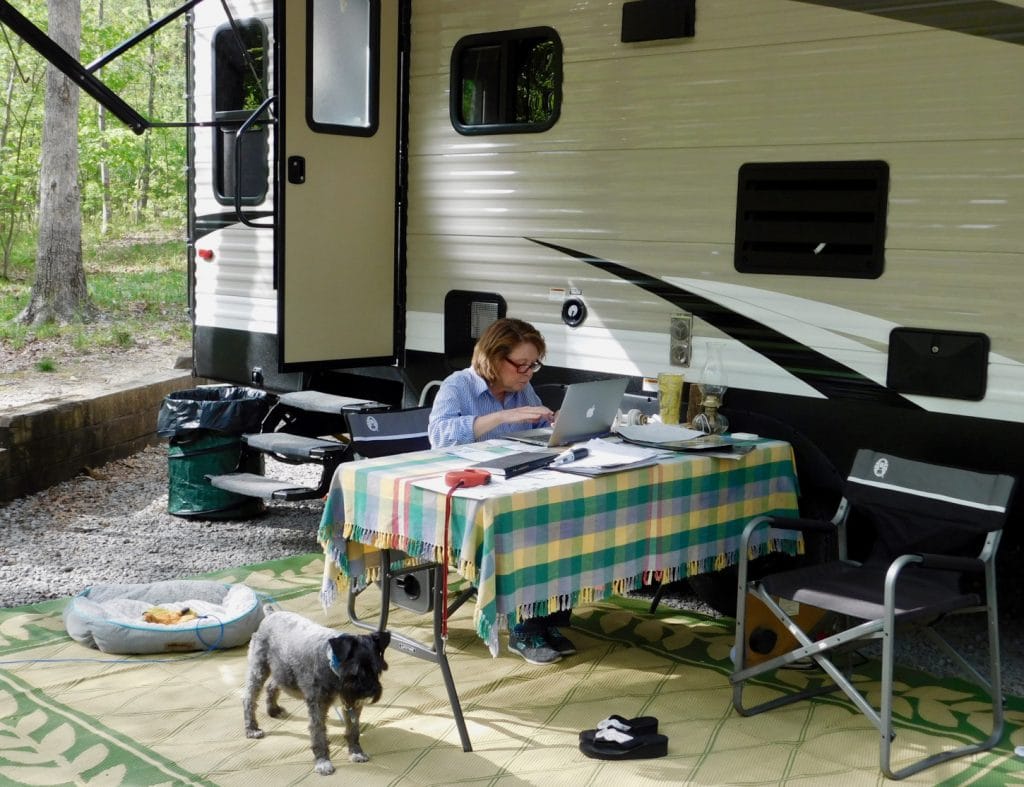 Of the two loops we'd agree that the West is better than the other but the East is within an easy walk down to the main overlook which is quite remarkable. All of the sites offered electric and water but no sewer connections. The sites all seemed to be well maintained and getting rigs leveled was a synch. Our dates were April 21-25, 2019 and with our senior discount 20% the total damages were $109.57 for the four nights. The weather in April averages 70 for the high to 42 for the lows….freaking awesome!! Campfires for sure but also included lightening bugs…another thing missing from Florida.
This State Park is ideal for all types of guests….tent, pop-ups, travel trailers, 5th wheels, and the big Class A's (motor-coaches). They have group camp areas, a yurt area, pioneer camping, backcountry campsites and the activities for recreation are many. Twenty-two trails for mountain biking, hiking, horseback adventures. They have a beautiful mountain warm water lake for fishing which we enjoyed.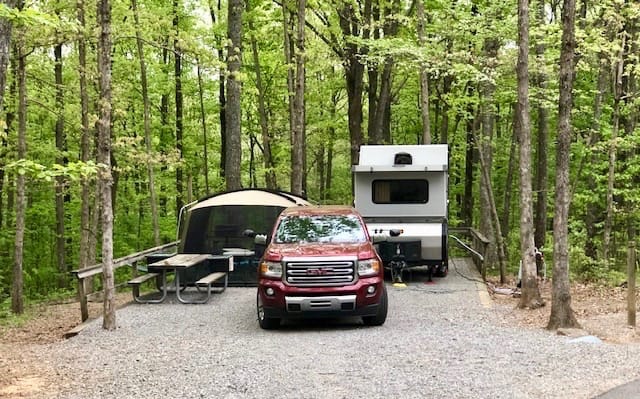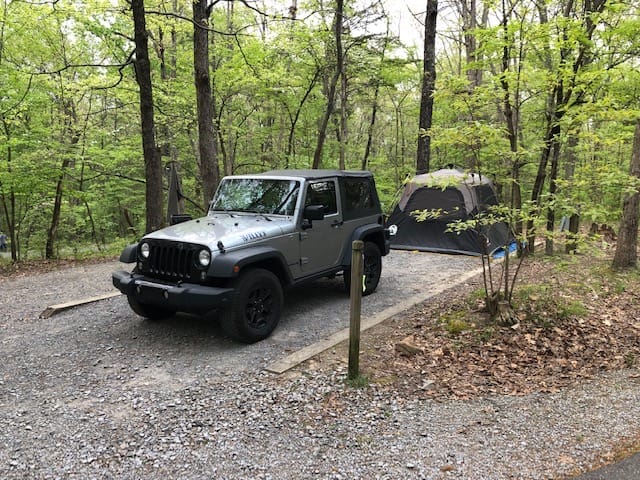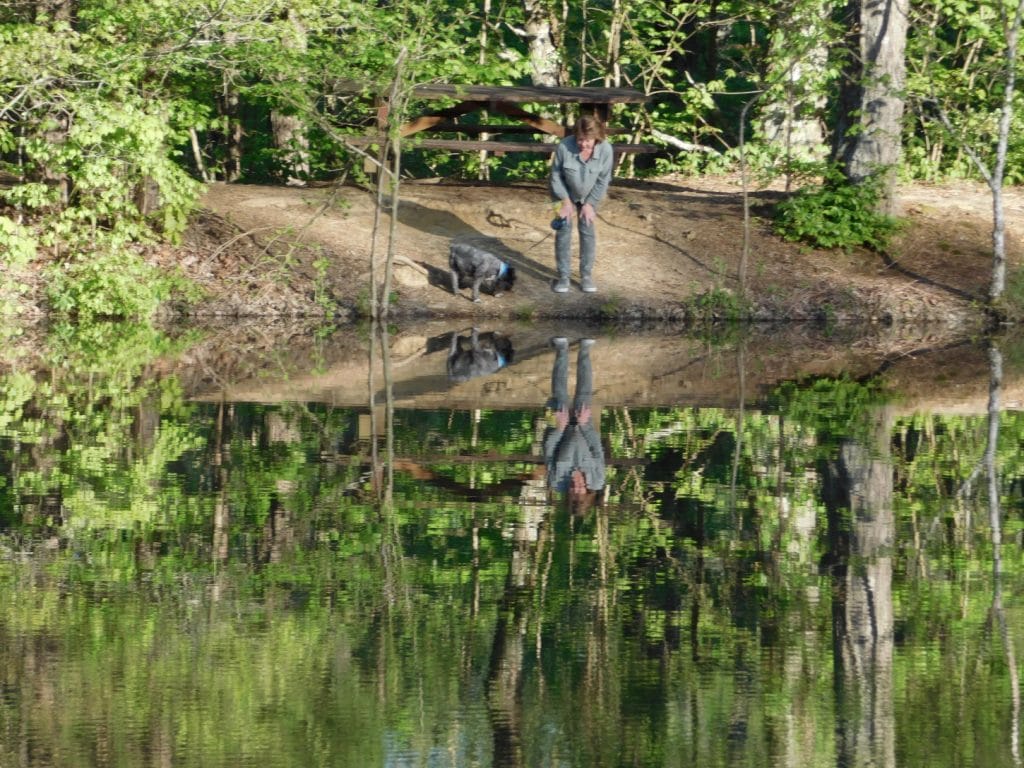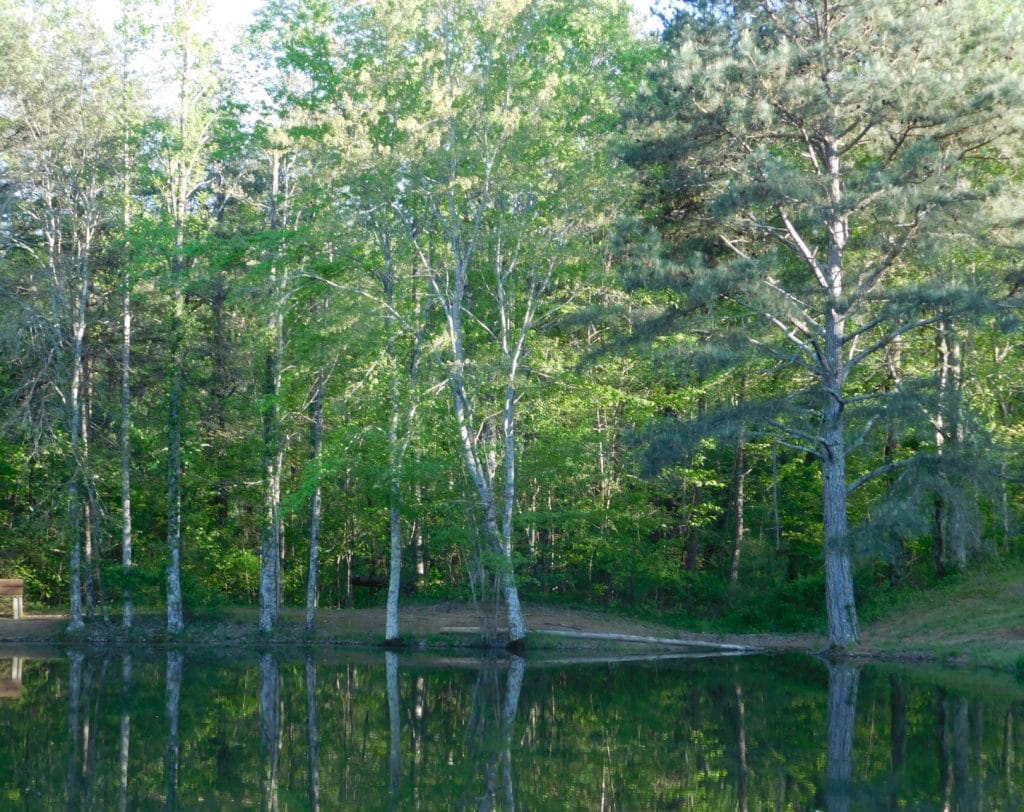 Another aspect that we appreciated was the abundant open acreage to explore for picnics and for the oft-neglected soul-searching….The highlight of this park is the huge mountain/valley views, waterfalls, and 360 degrees of splendor. Established in 1938 and encompasses over 3,500 acres, the 1,000′ deep rugged canyons, dense forests, and wildlife help to make this venue a "must do" for campers and RV'ers.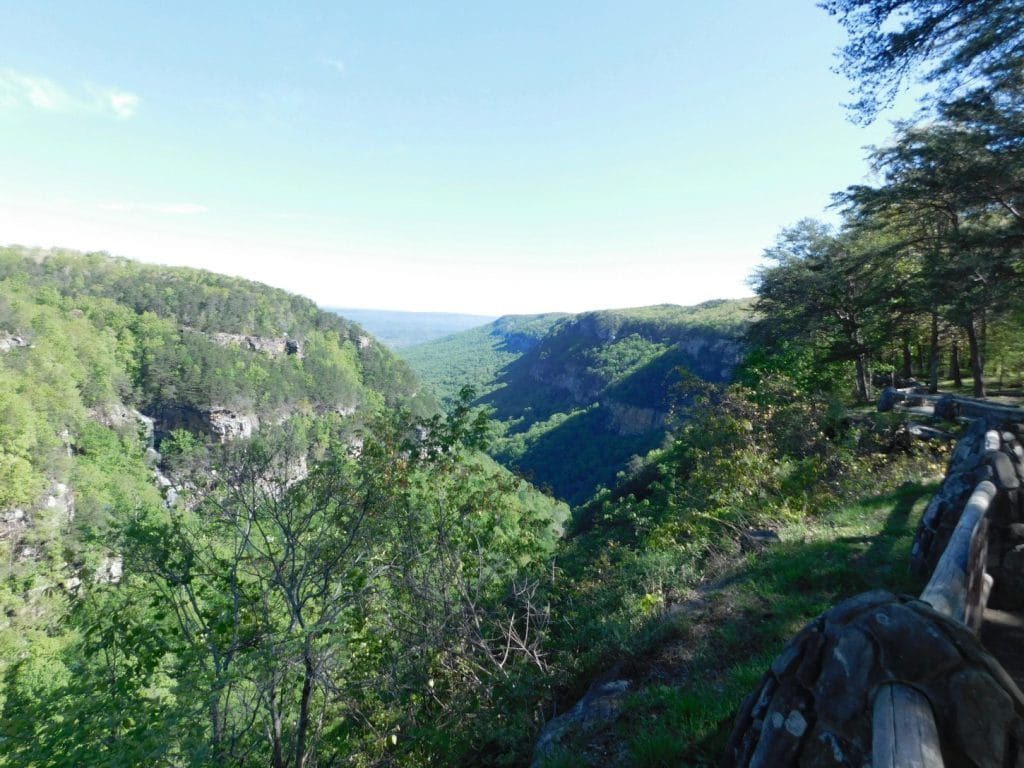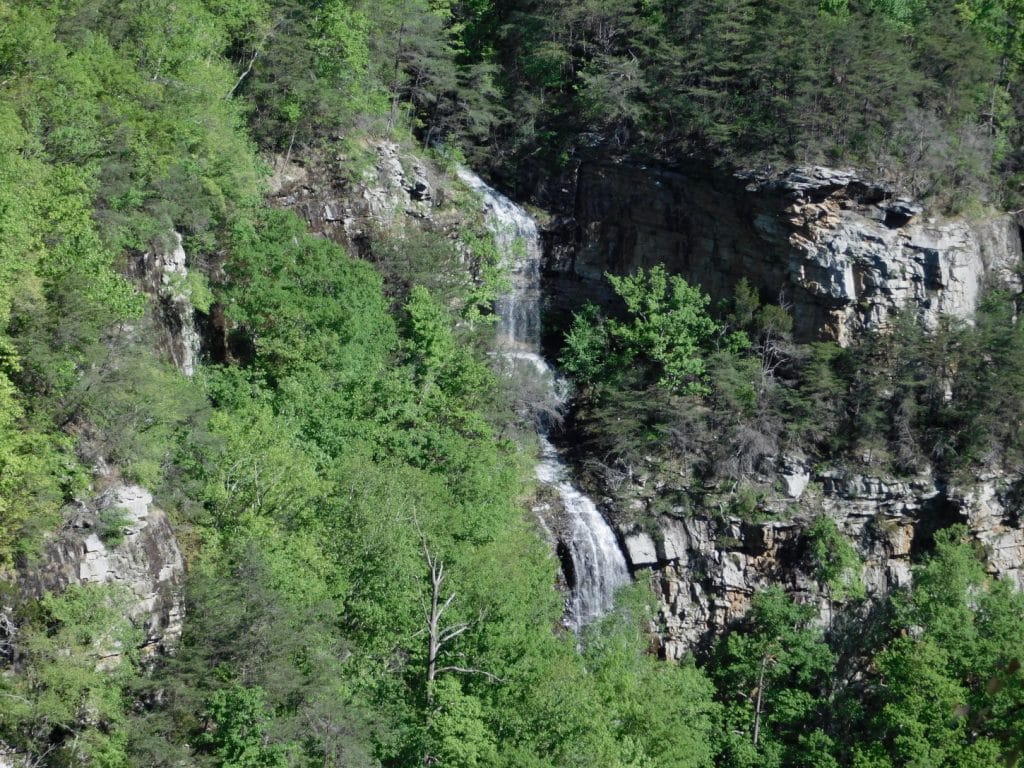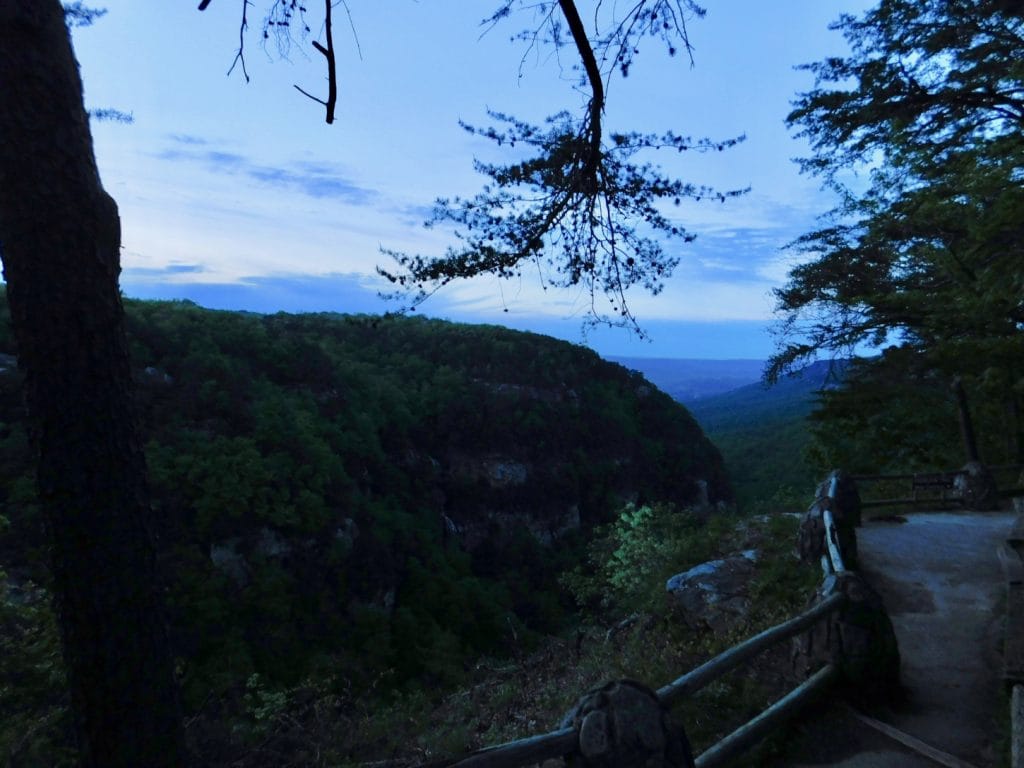 We're pleased to give this park our highest rating – a Five-Pickle nod!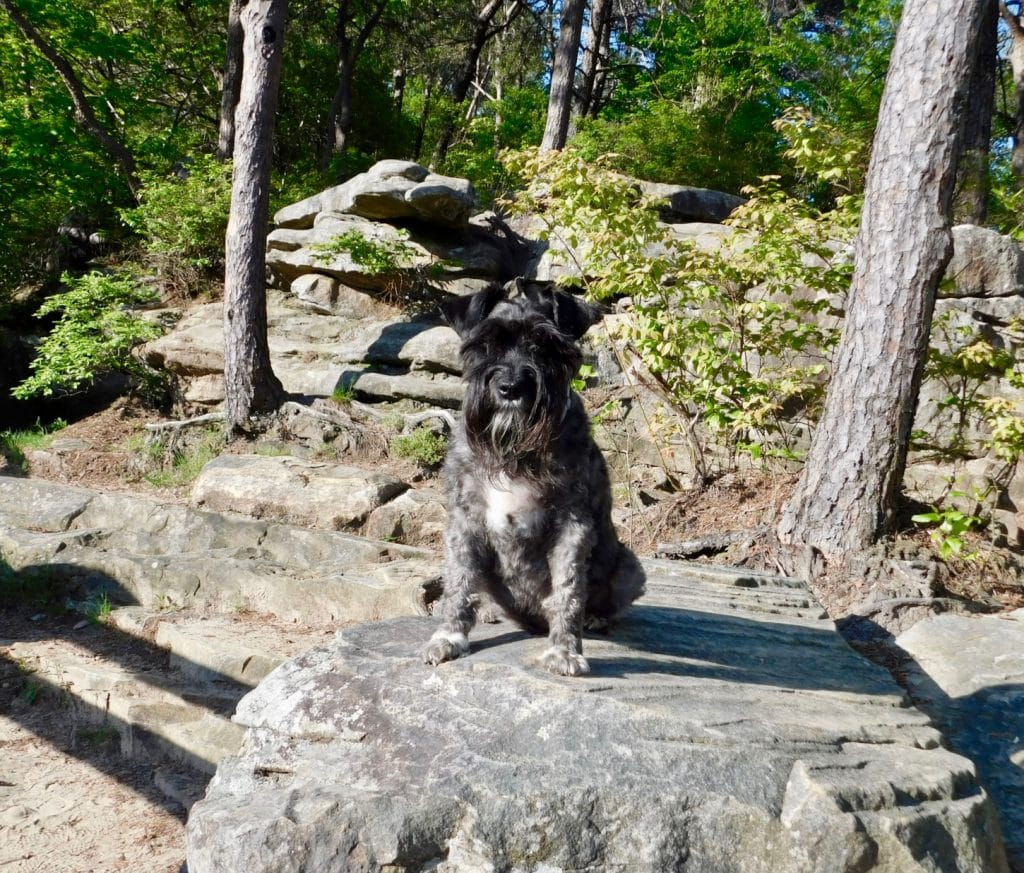 Tip: If you rent an RV from Open Road RV Rental at their Charlotte, NC location pick it up at 8-9 AM you'll be cracking a beer and/or roasting hot dogs at Cloudland Canyon State Park late that same afternoon! For more info you might enjoy reading this post: https://pipestraveler.com/every-now-and-then/
Call for Preston at (704) 650-7877 and don't forget to ask about the special PipesTraveler Snack & Refreshment Package!
Cloudland Canyon State Park – 122 Cloudland Canyon State Park Road, Rising Fawn, GA 30738 (706) 657-4050
https://gastateparks.org/CloudlandCanyon
Like this Post?
Click to give it a thumbs up!