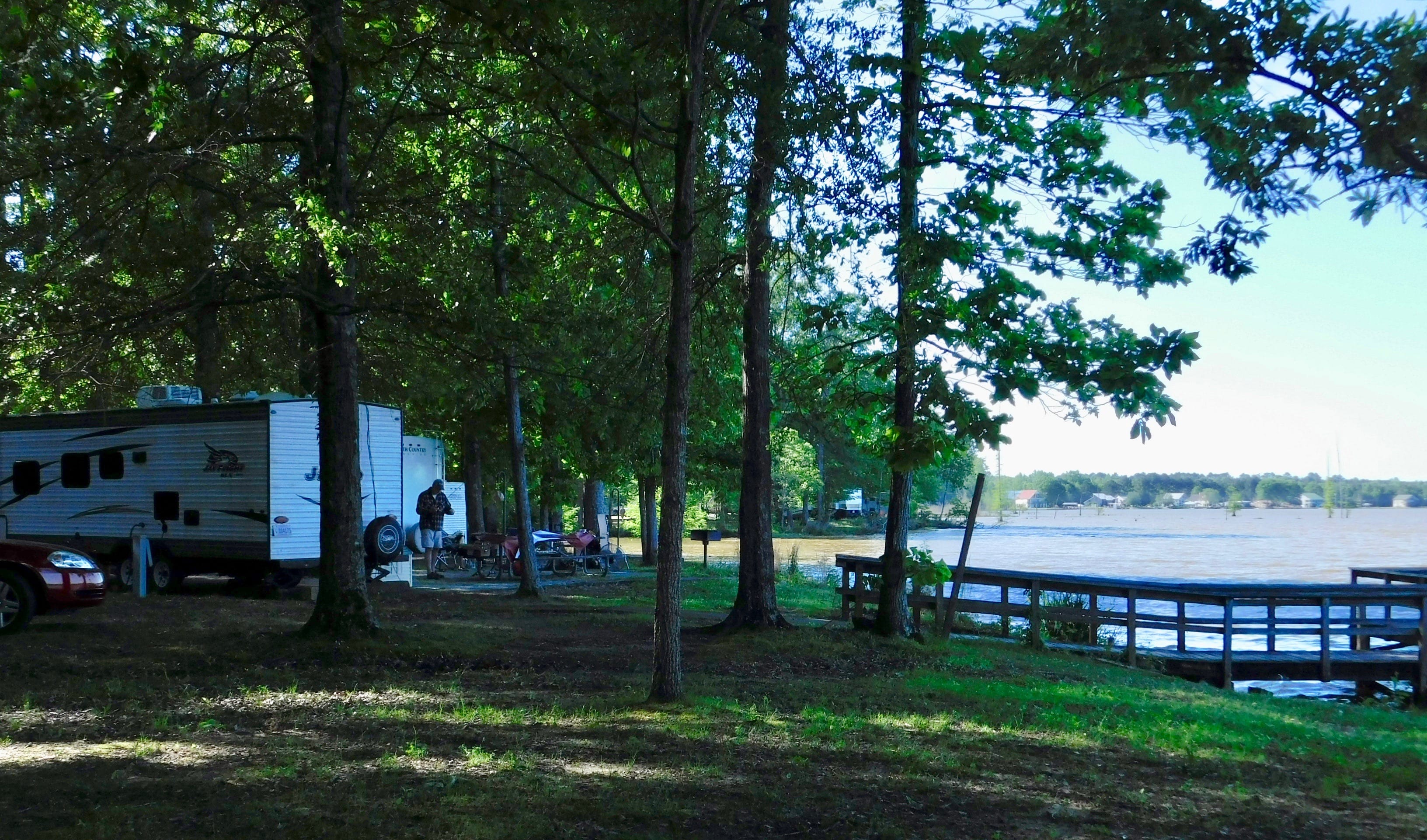 03 May

Nothing to Look at Folks…Move Along
PipesTraveler Rating:



We trekked across over into Mississippi recently and thought it might be fun to find a spot near one of the older towns so we could explore plantation homes, walk through the town center, and maybe seek out some historical sites. Our maps pointed to the town of Aberdeen and since we had both heard of the town we really didn't give it much more thought. Aberdeen is located about in hour south of Tupelo, MS.
Nearby was one of the Corps of Engineers (COE) campgrounds and we've come to really like them….they are in beautiful areas and the prices are always 50% off due to our memberships with National Parks Pass. This site was $22/night so only $11 per night for us. Gotta love that.
We booked a site in advance at Blue Bluff Campground and got settled in on a site with full hook ups and paid an additional five bucks total for the full hook ups since most all the rest have nothing but water and electric. We were lucky to get that site and so glad to have it! Internet was very good on the site but we got no signal for our Dish satellite set up.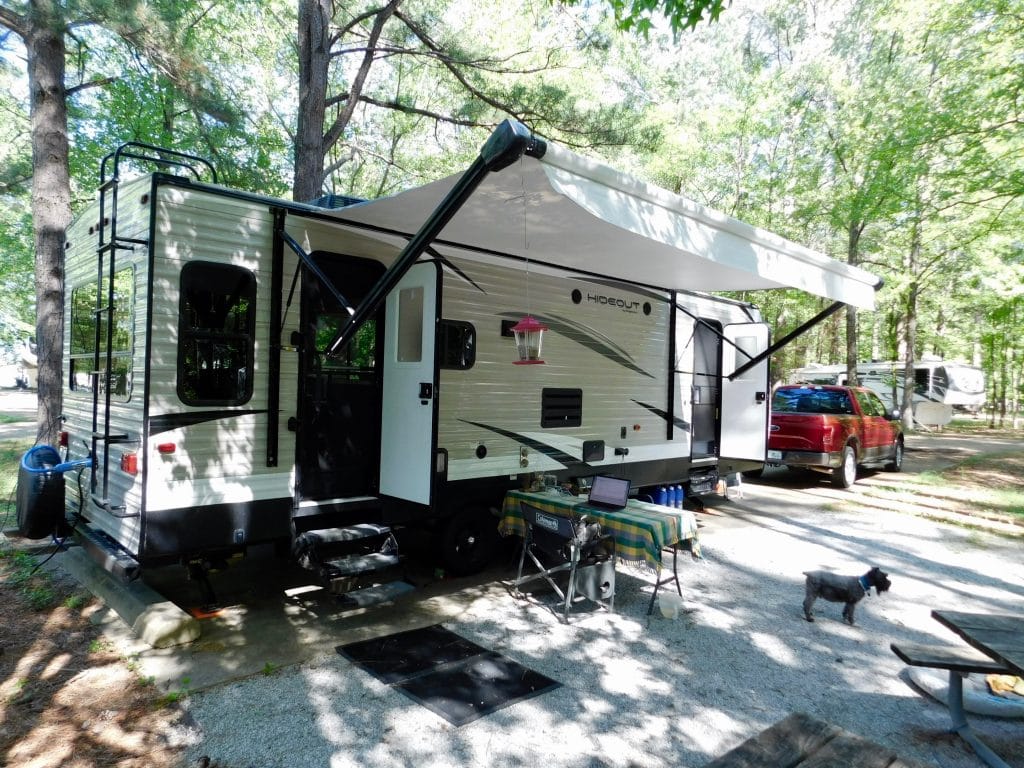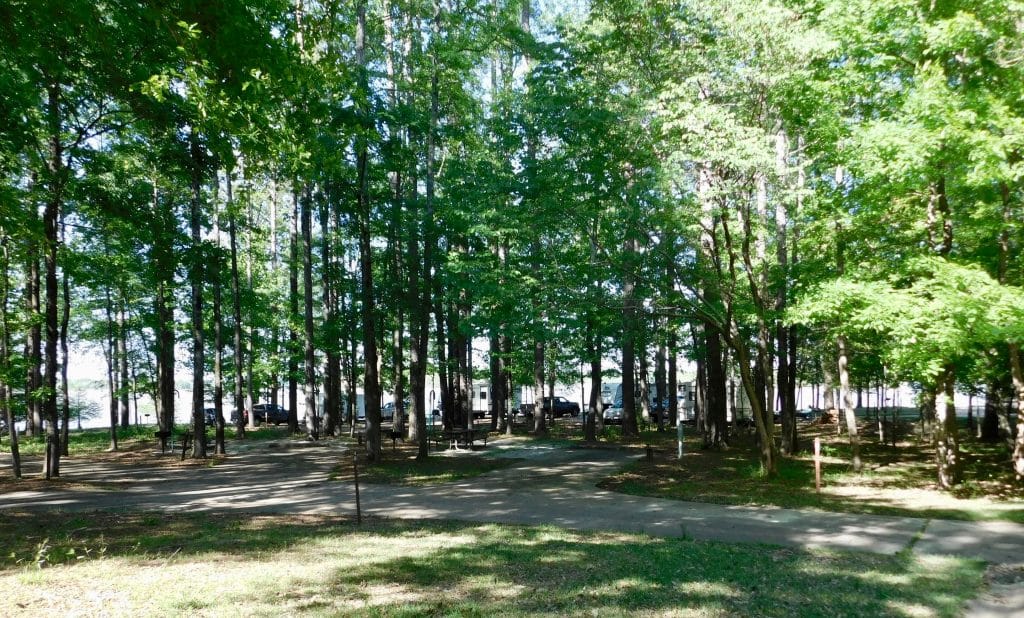 Now for the reason for the title of this post. Sad to say but Aberdeen was a bust….it must have "busted" several years back cause there was no sign of a healthy business community or of anything to see or do in the small town. The main street through town seemed to be more like a highway than the typical 15-20 mph downtown street. As a matter of fact we surmised it was because people couldn't wait to get outta town! Cars and trucks flew through the town at speeds over 50 all day… no big deal. The only three businesses worth looking at was a bakery (cause I can't ever pass up a bakery), a children's store, and a really nice hardware store.
As to the campground, overall it was weak tea. The elevation of the campground was maybe 125′ above sea level so in between all the sites was wetlands, AND snakes. The grass had not been mowed on the site or along the roadways for what seemed like several weeks. The snake sightings were numerous….coral snake, timber rattler, and many water moccasins. I saw three myself at various locations but thankfully all in the water but right along the edge of the campground. They offer 92 RV campsites and we were on site #30 one of only four with the full hook ups. There are quite a few sites right on the water on Aberdeen Lake but the water was muddy looking and again snakes. Did I mention SNAKES? They had a sheet of rules and warnings…. with 22 points – but not a word about snakes.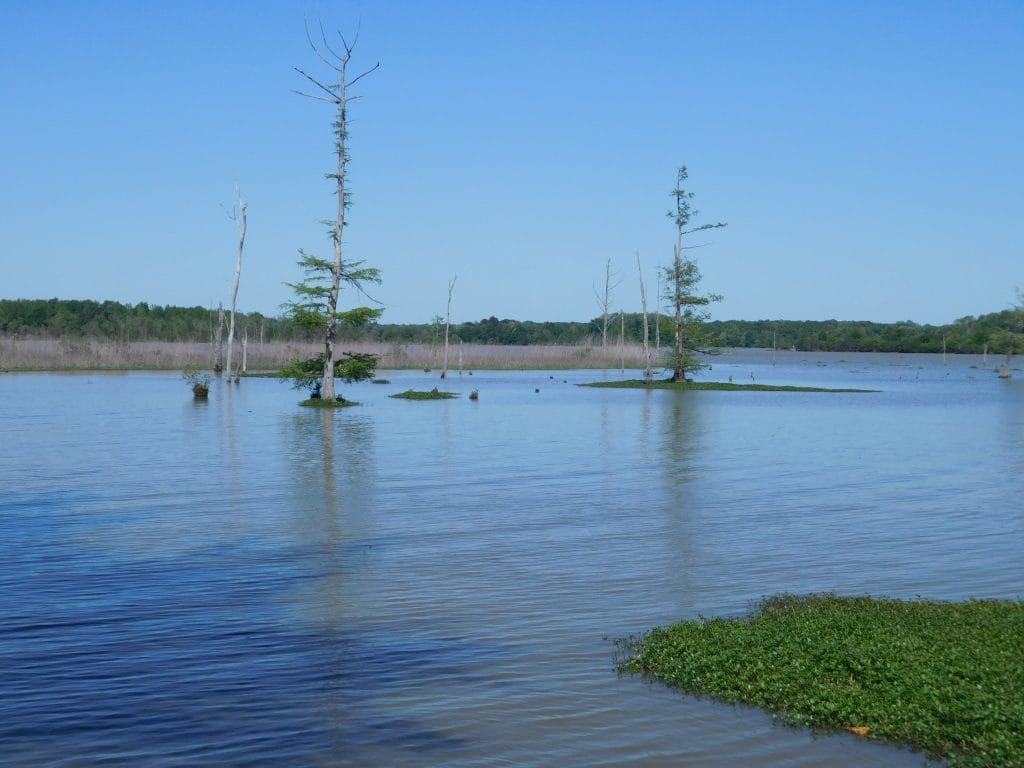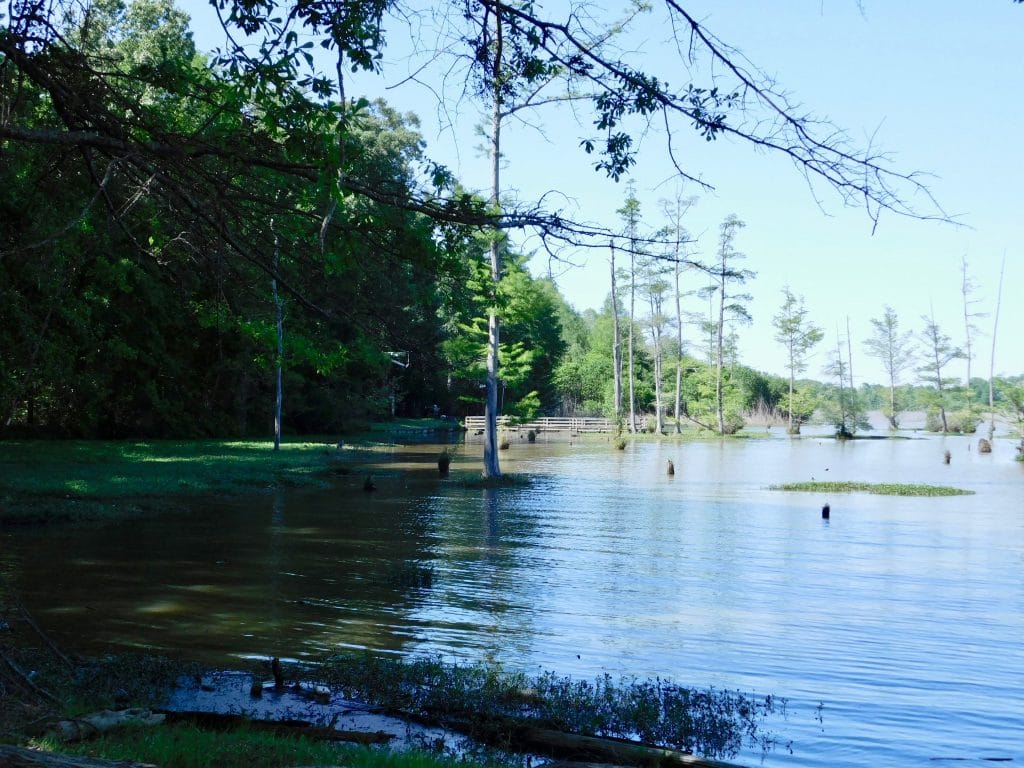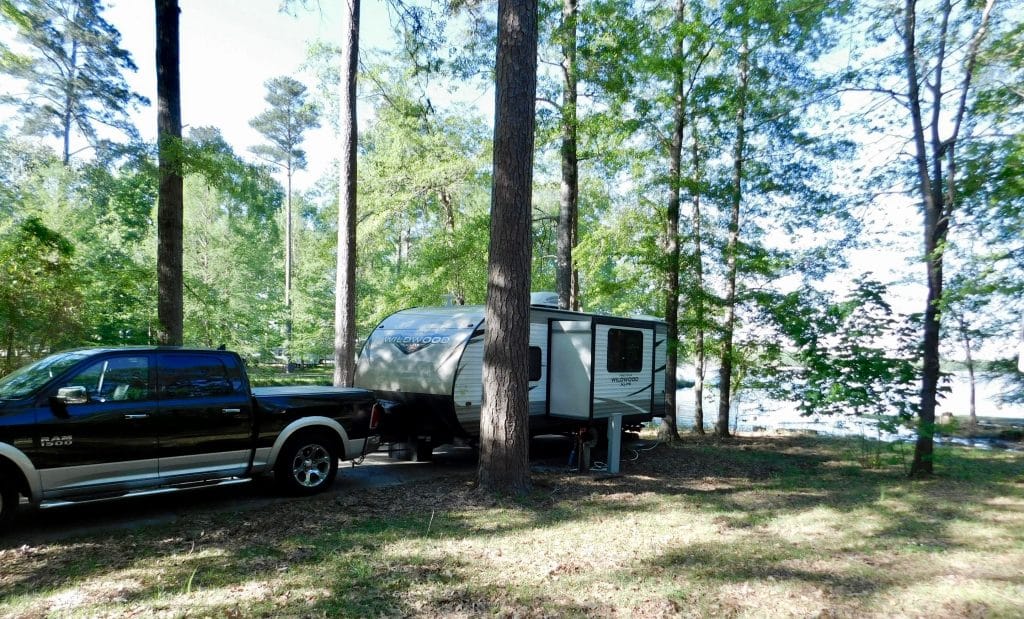 The sites along the lake during the weekend were packed with families enjoying the park and the water views with fire in the fire rings. I suppose if the snakes weren't an issue, the grass was properly mowed and the sites were adequately cleaned – it might be a pretty nice park but this was not the case. We did call the regional manager over this park and complained about the mowing and snakes and he was quick to say that he was going to address it immediately. I'm afraid that the town is just in a tailspin with no industry in the immediate area and until this changes it'll be disappointing to travelers coming through.
We did throughly enjoy meeting Peggy and Howard Outlaw! Really nice folks that live in the immediate Aberdeen area.
It's for the reasons cited above that this campground and the town of Aberdeen, MS get a 2.5 Pickle rating.
Blue Bluff Campground – 20051 Blue Bluff Road, Aberdeen, MS 39730 (662)369-2832
https://www.recreation.gov/camping/campgrounds/232528
Like this Post?
Click to give it a thumbs up!