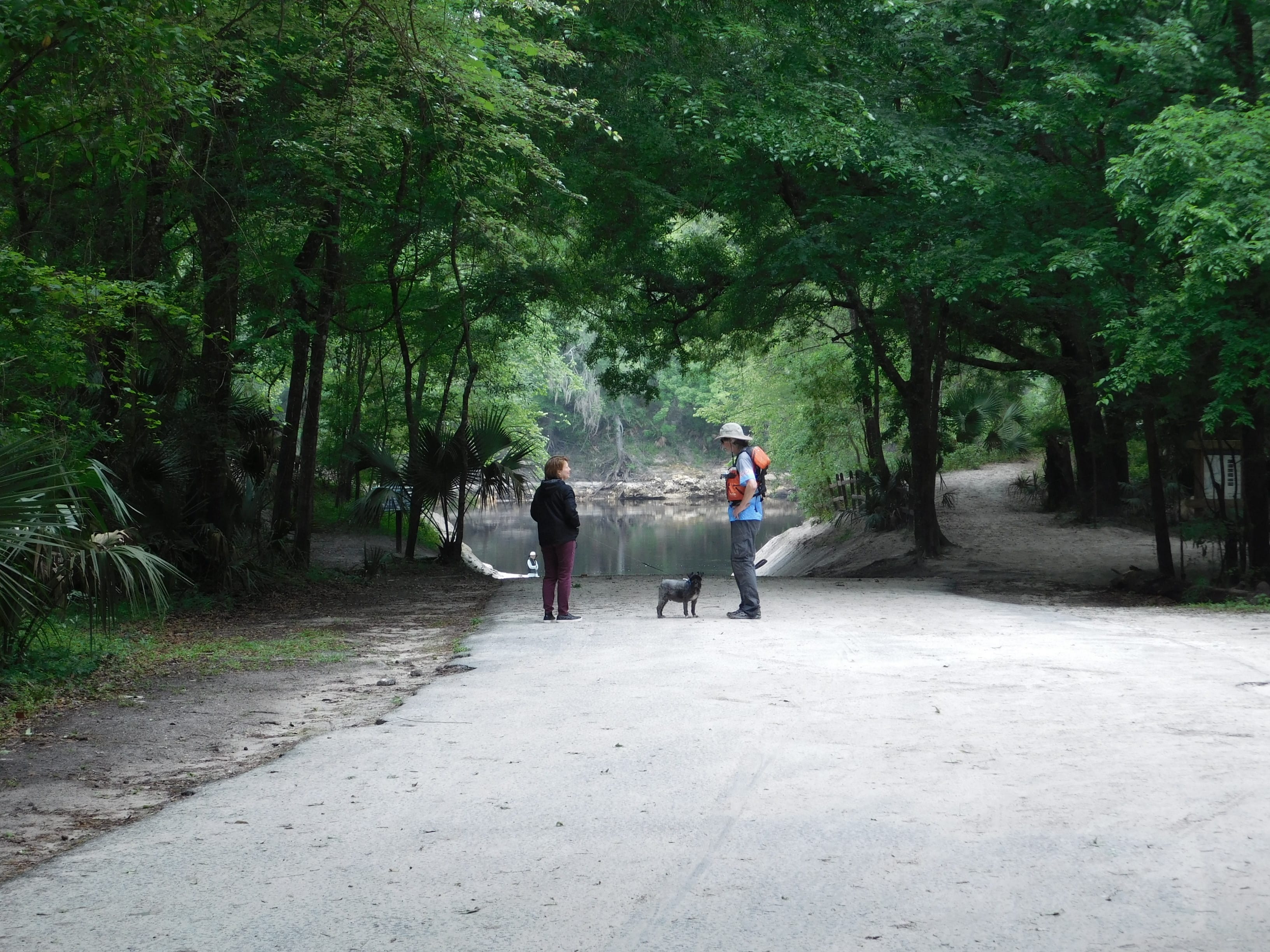 25 Apr

A Wink and a Nod
PipesTraveler Rating:





The "current" Mrs. Pipes and I were delighted at stumbling across an exquisite Florida campground that we had never heard of before….so much so that after getting in and all set up we gave ourselves a thumbs up and a wink and a nod! Our good fortune was immediately evident. This park is awesome!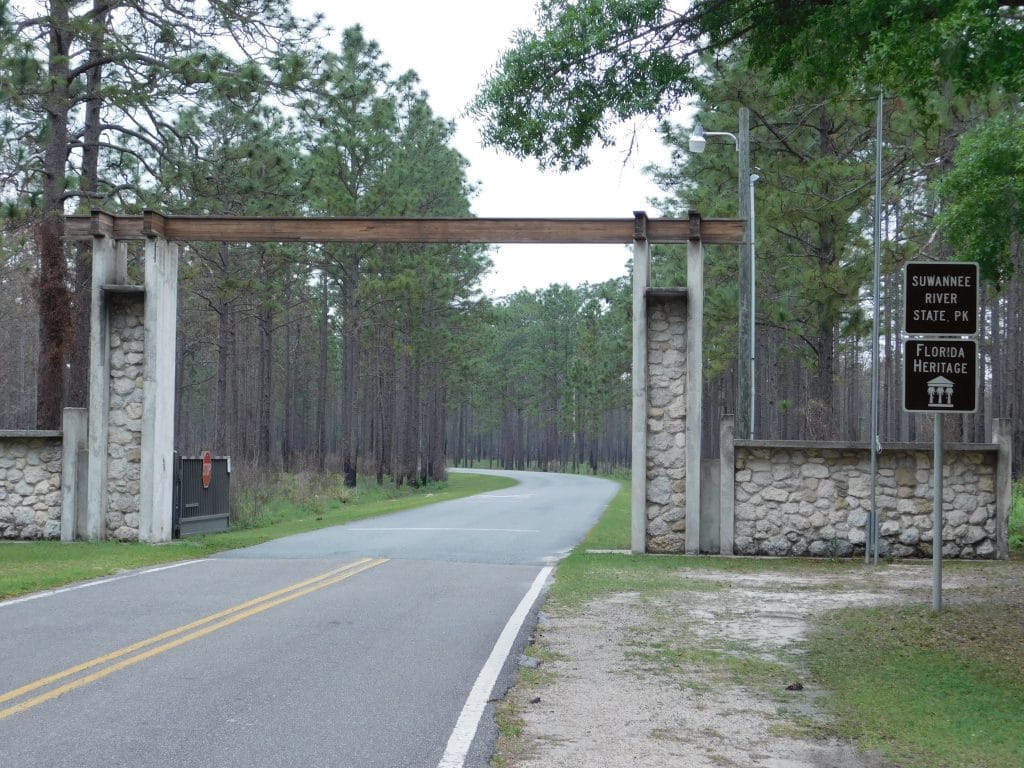 Located smack dab on the gorgeous Suwannee River at the intersection of the Withlacoochee River near Live Oak, FL. The Suwannee River State Park is a treasure for Florida and the native residents will appreciate the overall beauty of the huge moss draped oaks and the sprinkling of pines throughout the whole park. The park itself is located within the confines of the Twin Rivers State Forest.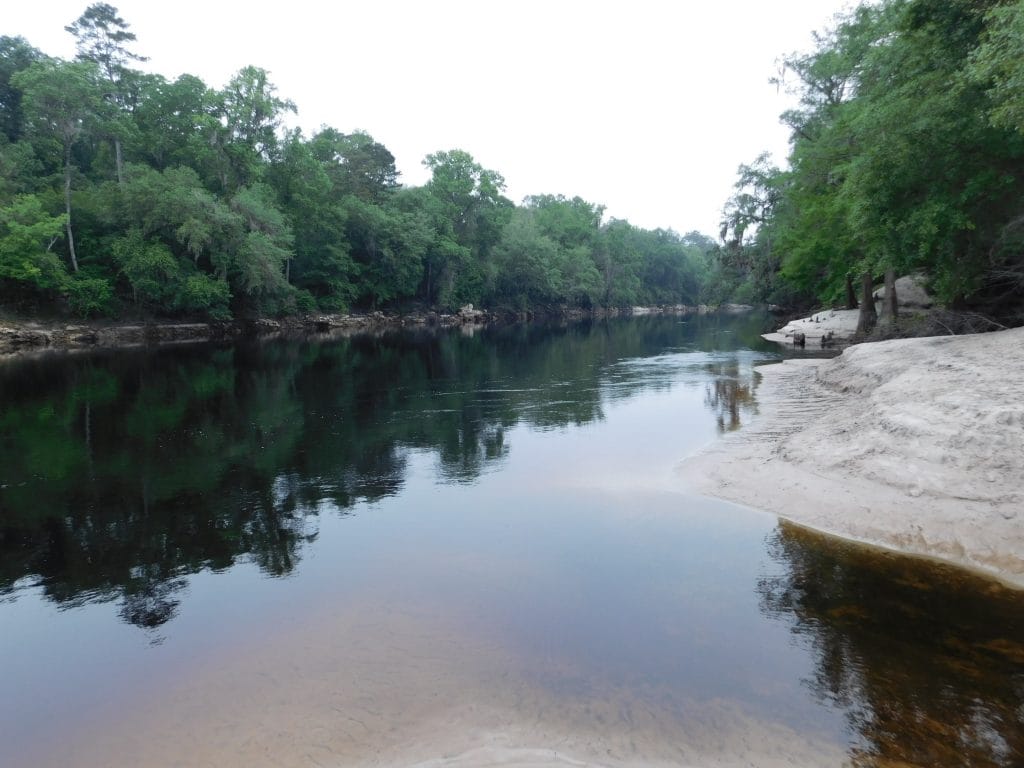 We visited for only two nights on April 9-11, 2019 and the weather was super fine. Our RV site was site number 26 and was a back in site but so easy to back into with the wide opening out front. The site was a sandy floor, level with full hook ups. Love it. This particular site was next to the bathhouse and laundry area this was nice to be able to walk over 30′ to catch up on laundry.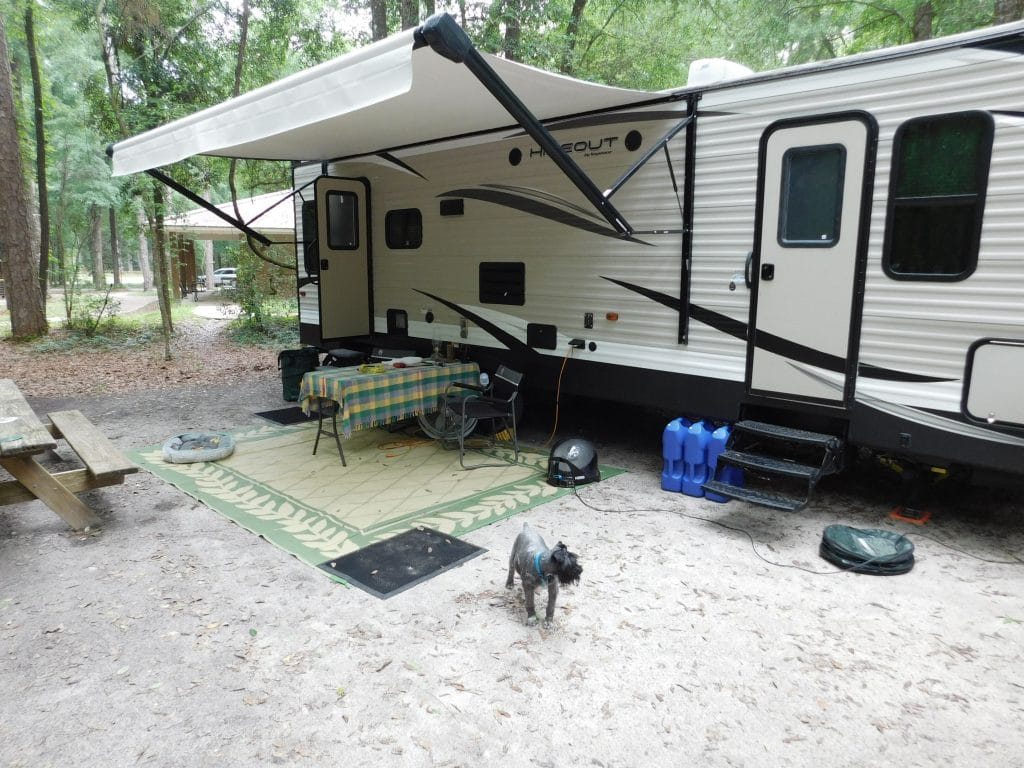 The park has five terrific cabins for rental too – they each have 1 double bed, 1 queen bed, and three singles. Huge screened in front porches too for sitting and sippin' after a busy day. They rent for $100/day with the Fl. resident discount which is awesome.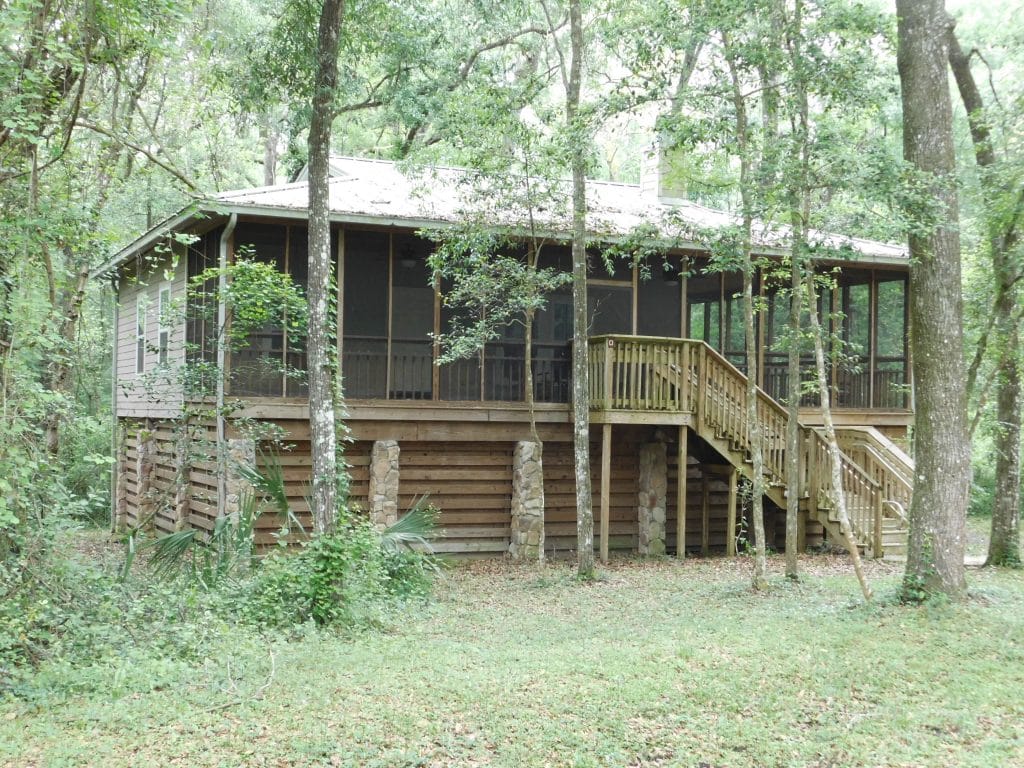 Its a relatively small campground with only 30 sites so the demand is quite high for reservations – plan accordingly. There's a small gas station/convenience store outside the main entrance about a quarter mile away but very limited "stuff". They offer about 6 hiking trails and they range in distance from .7 to 12.5 miles. We really recommend the Suwannee River Trail as its only .7 mile and runs right along the river for much of the distance.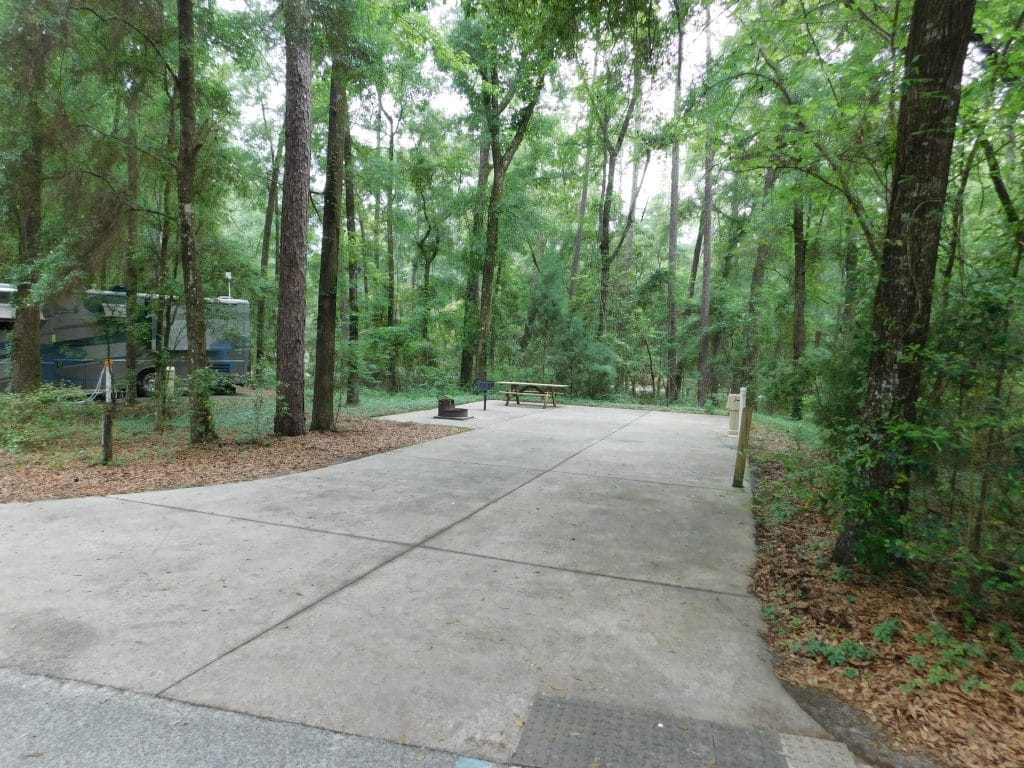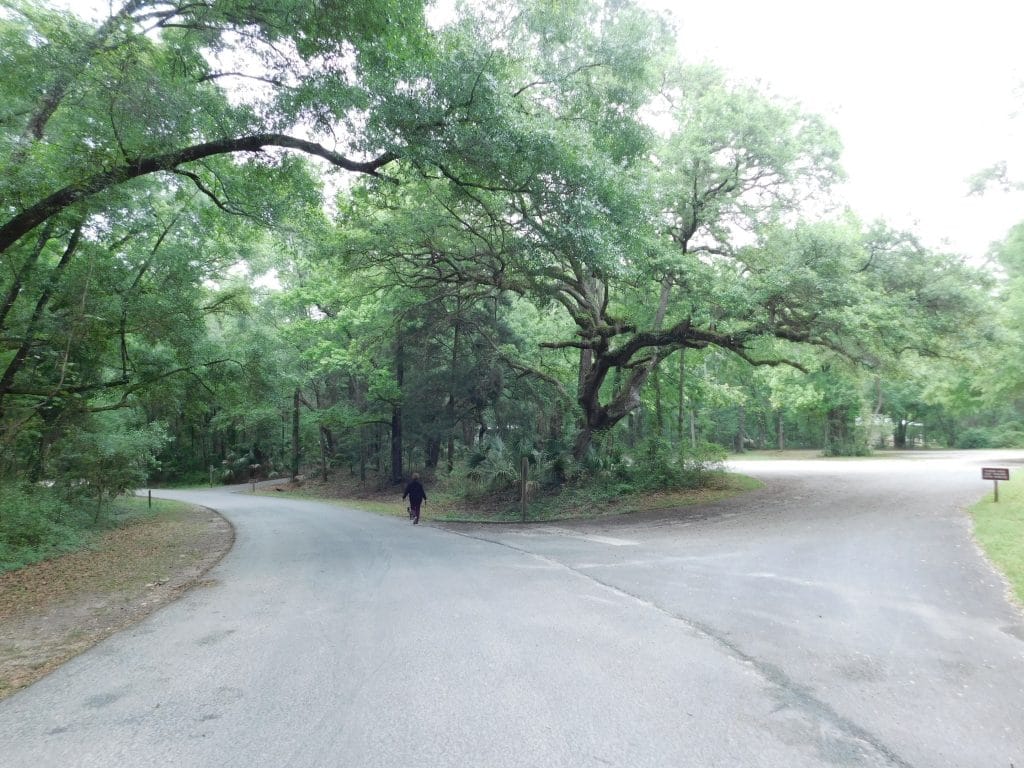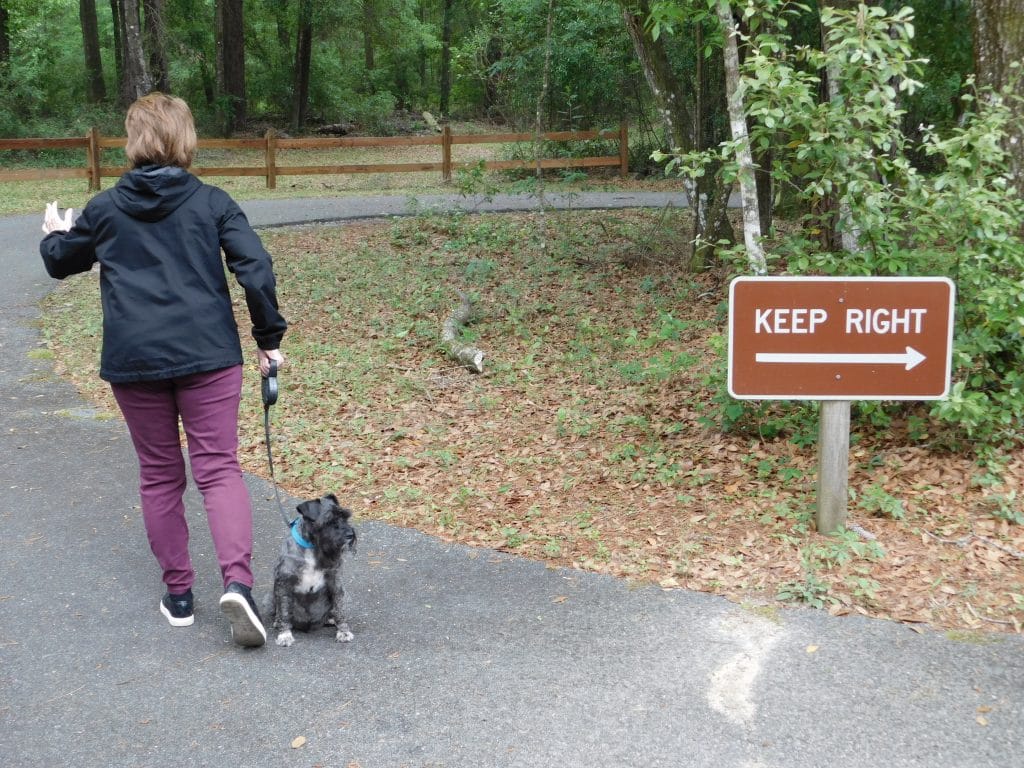 Our tab for the two nights with our Fl resident discount was only $30.90 for the two nights all inclusive.
The area is known for lots of early Florida history and include two old ghost towns, 19th century steamships and Little Gem Springs. We will definitely plan to return to this park in the future and for at least a week. We're planning to come back for a 4-5 day canoe trip down the river – it would be epic and we are already working on the dates.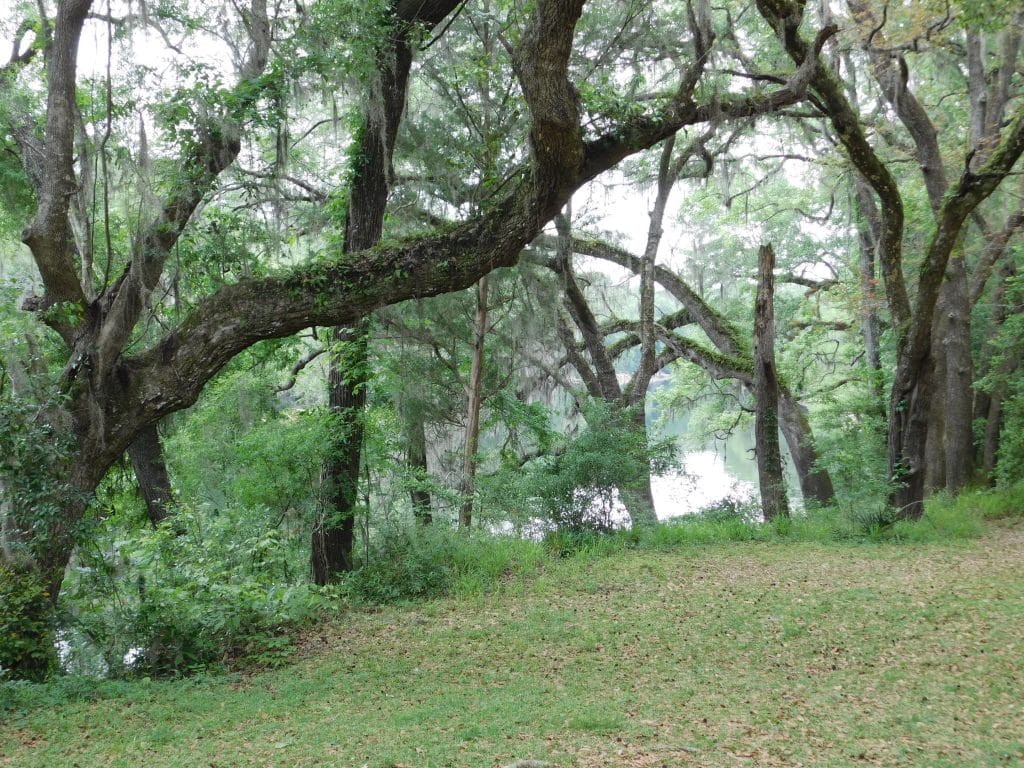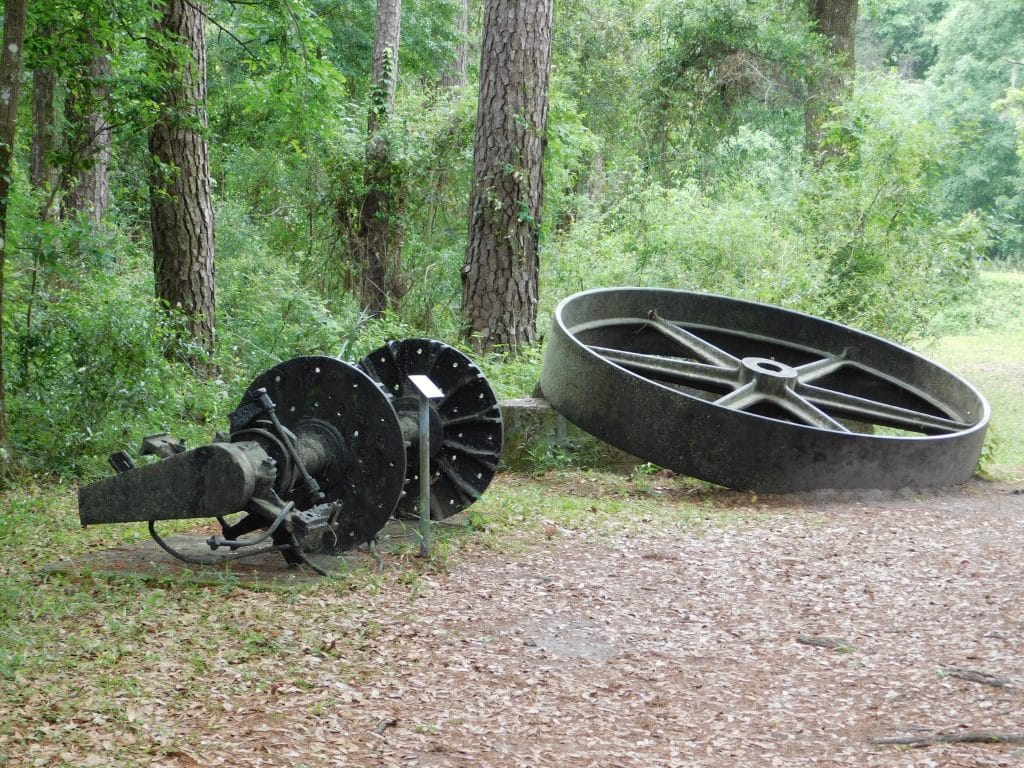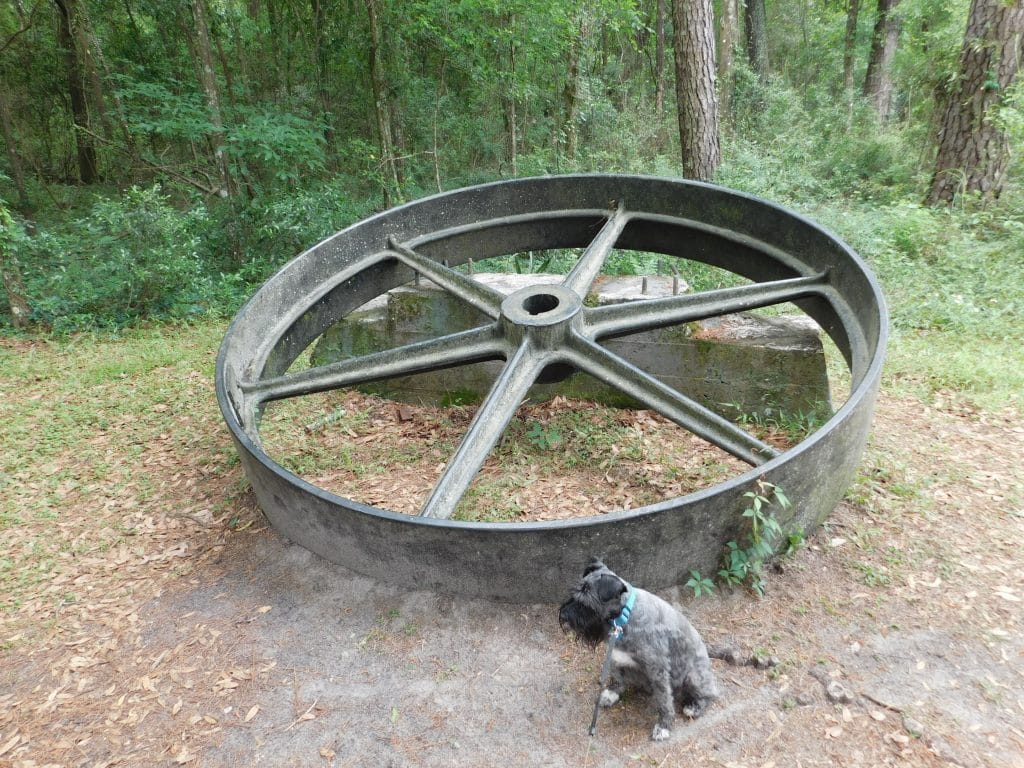 I did take the fly rod out on the river one morning and worked 7 different patterns all along the banks with no action but suspect it was not typical. The river is beautiful and healthy looking but be sure to check with the park prior to coming to check the water/river levels as it can flood and does from time to time.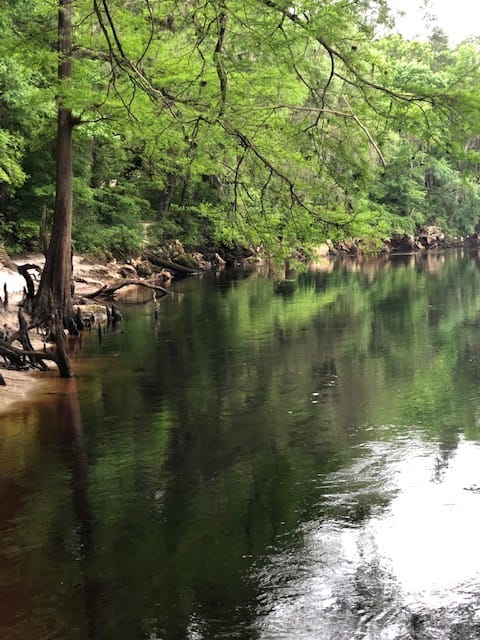 Overall we just loved this park and so did Pickle….he agreed to give it a rare 5-Pickle rating!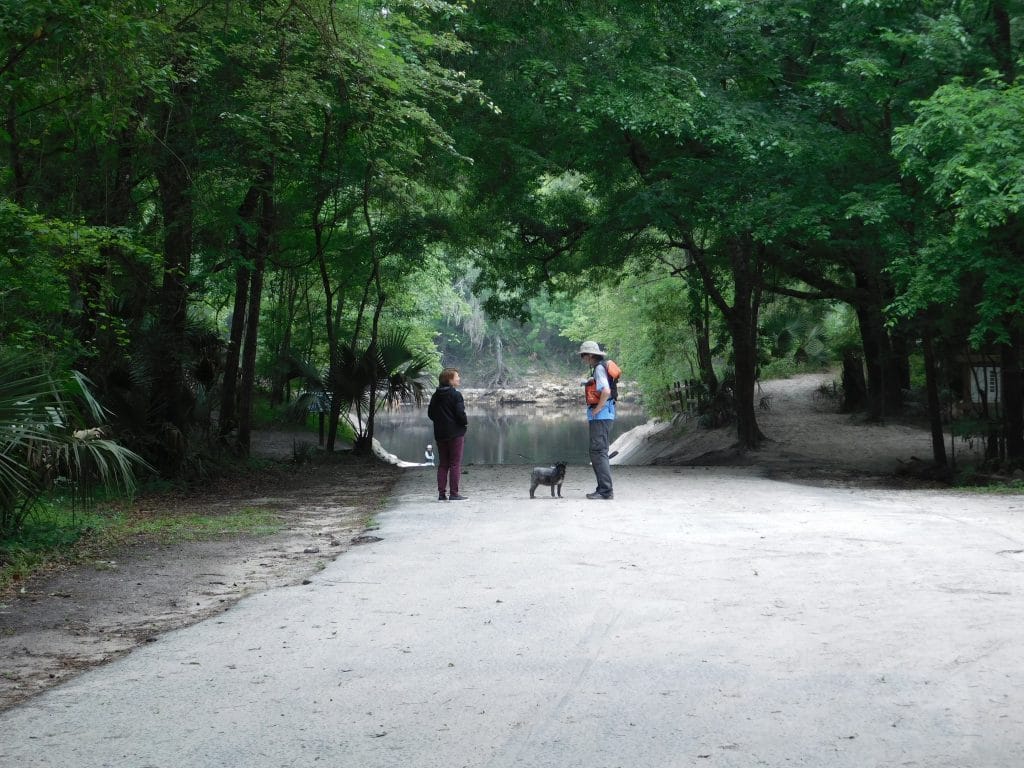 Suwannee River State Park – 3631 201st Path, Live Oak, FL 32060 (386) 362-2746
https://www.floridastateparks.org/index.php/parks-and-trails/suwannee-river-state-park
Like this Post?
Click to give it a thumbs up!