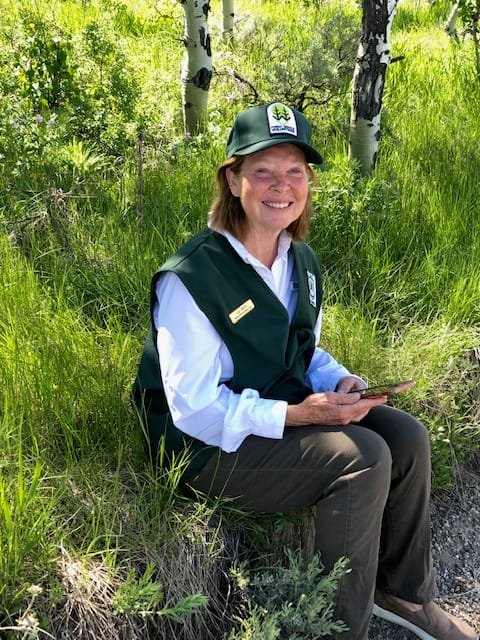 15 Oct

A place of all things wild and beautiful

In all of the United States there are but handful of truly special places that warrant a "must see before I die" status. One only has to drive across U.S. Highways 191/89/26 north out of Jackson, WY to witness the grandeur of The Teton Mountains and immediately know you're on hallowed ground.

This reportage' is brought to our followers by the law firm of Robinson Stelting Welch Bramlet LLC They are a diverse law firm with offices in Jackson, WY 307/733-7703 and Casper, WY 307/235-8777

This year (2020) marked the busiest season on record of tourist vacationing in the greater Teton area. Despite the Covid 19 pandemic guests were arriving into the area in droves and overwhelming the hotels/motels but most assuredly the RV/camping options as well. As is always the case the camping availability within The Grand Teton National Park is the first to fill up and every day there's a line waiting to grab the few openings from departing campers in all of the various camping parks.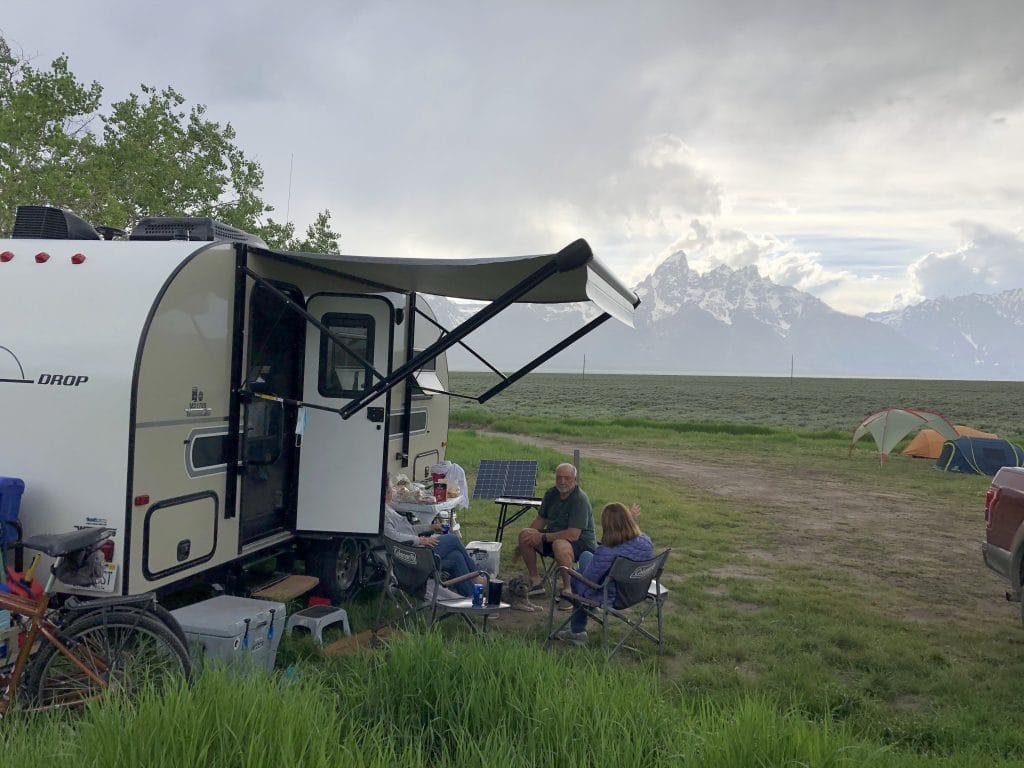 Whats really so cool about the general area is within an hour driving radius visitors can experience the hip town of Jackson, WY, The Grand Teton National Park, amazing hiking, trout fishing, millions of acres of protected lands, biking along miles and miles of bike paths, Yellowstone National Park. So many things and places to see and enjoy that even after three months in the area we left without checking it all out! Be sure to check out our friends with Teton Mountain Bike Tours!
Liz and I were offered the opportunity to be the Ambassador Host Volunteers for the Bridger-Teton National Forest to be "stationed" at Shadow Mountain. SM is a dispersed but designated camping area with over 50 camping sites. The sites are primitive boondocking style spaces that have no services. Ideal for families that are tent camper or RV'ers with small to medium sized rigs. No services implies – no water source, no dumpsters for trash, no electricity, no dump station, etc. The luxury comes with three provided porta potties and the incredible direct views of the Teton Mountains. The camping area is due east of the mountains and offer a daily "show" of sunset behind the Grand Teton. Guests flock out every day with cameras clicking to catch that magic moment that offers everyone memories of a lifetime,
I've offered a detailed account of what to expect at Shadow Mountain via Google Maps with photos but there is only so much that can be written about what to expect. Interested guests are welcome to contact us to discuss or ask questions anytime as most of the time we're just relaxing with new friends or exploring interesting places.
One thing we will highlight about camping at Shadow Mountain is the demand in peak season is very high. Peak time is June through September and all sites will be filled each day generally by 1pm. If interested we strongly suggest giving the Ambassador Volunteer a nice bottle of bourbon the day before arrival..haha just kidding! Seriously plan to arrive around 8am and look for possible departures and simply ask them if they're leaving then stage yourself to pull in as they depart. Camping is FREE for up to five nights in season then up to 14 nights in the off-season. The weather averages for the area is:
June 74/37, July 82/42, August 81/40 and September 71/32.
We had an amazing experience this summer at Shadow Mountain and enjoyed meeting so many interesting guests from all over the world. The rigs/set-ups we saw varied greatly from a small car where the travelers slept to $1M luxury motor coaches – the commonality is simple: Camping and exploring America. Many of the guests were very experienced RV'ers, tent campers but we did meet many that were out this year camping for the very first time.
We loved the drive over Teton Pass, Victor, ID, Huckleberry milkshakes, Mama Bear #399 and her four cubs, The Wort Hotel, Flat Creek, The Snake River, of course Yellowstone National Park, Grand Teton National Park, Pacific Creek, Wyoming Whiskey, Teton Mountain Bike Tours, Friends of the Bridger-Teton, Colters Run Bourbon and Lake Jackson.
In wrapping up this reportage' thanks again to sponsor John Robinson with Robinson Stelting Welch Bramlet LLC. (Link to their website above.) We have three very cool spots to share that are little known but worthy of knowing about…we won't share here (secret) but if interested contact your friends with PipesTraveler.com.
Stay tuned for an upcoming reportage' from Bear Lake State Park in Idaho!
Chris and the "current" Mrs. Pipes