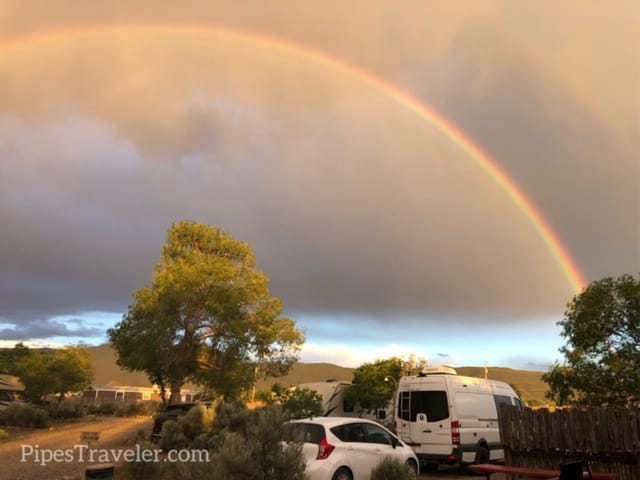 21 Jun

Taos Valley RV Park and Campground
PipesTraveler Rating:



When Liz and I started our search for a spot in the Taos, NM area to stay for a few days so we could see old friends – the choices were limited. Campgrounds in this part of the world are open, dusty and very unimpressive. Worse yet, there's just not much to choose from at all.
We suspect that Taos is a very popular place to visit so there's strong demand for campsites that would get you close enough for a quick day or two visit to town. The only option for us was rather disappointing. We intended to stay just for two nights but due to complications with a mechanical failure on our camper and Pickle getting sick again we had to stay much longer.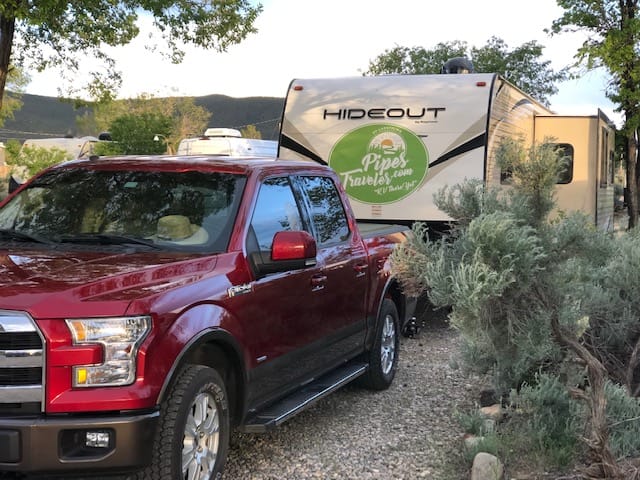 Privately owned campgrounds are generally our last choice for lots of reasons and this one continued to enforce that notion. The management was very uninterested in us and barely would even look you in the eye to make contact. Not friendly or welcoming at all. As a long-time hospitality guy THIS never sets well with me.! The cost is rarely discounted regardless of membership cards, seniors, etc. we were billed $45/night for nine nights.
The first two nights we had water/electric only then moved over to a full-hook up site for the additional nights. The first two nights were actually $36/night then $45 for the full-hook up site. They offer 64 RV sites with 36 of them being full hook-ups.
The whole park was like a big enclosed dry and dusty desert. The sites were very close to each other and were separated by scruffy small junipers. The parks proximity to the square in Taos wasn't too bad maybe 10-15 minute's drive.
The laundry facility met our needs and expectations fine. The public bath/shower facilities were just adequate – old and outdated but clean and serviceable. The parks handy man was very nice and helpful to us. We needed help with the RV repair and no one locally wanted to help. We reached out to a small company down in Santa Fe – Two Bears, LLC – Brian Stevenson they came up to Taos and took great care of us! You can reach Brian at (505) 690-0799. We highly recommend them!
In terms of trying to give them a Pickle rating…we use 1-5 Pickles and this park earned a 3-Pickle rating. We did manage to capture some amazing pics one evening after a storm rolled by!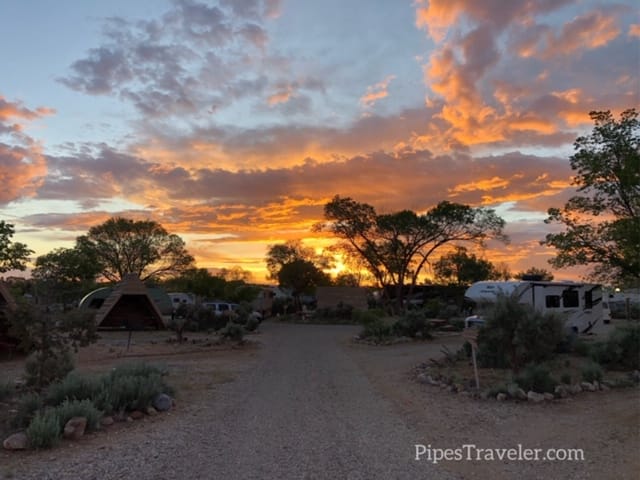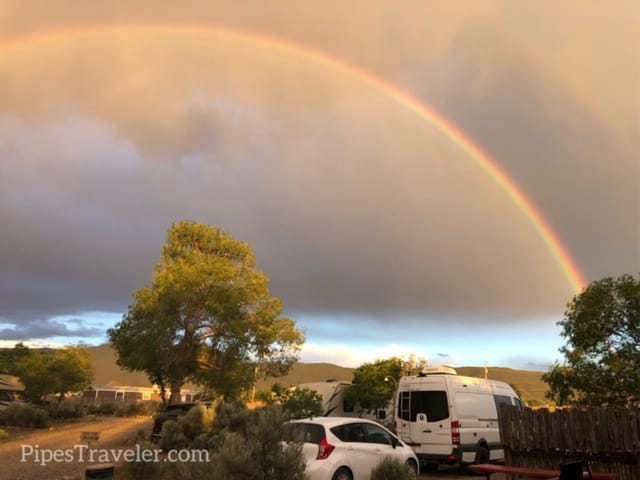 Taos Valley RV Park and Campground – 120 Este Es Road, Taos, NM 87571 (505) 758-4469 Website
Like this Post?
Click to give it a thumbs up!