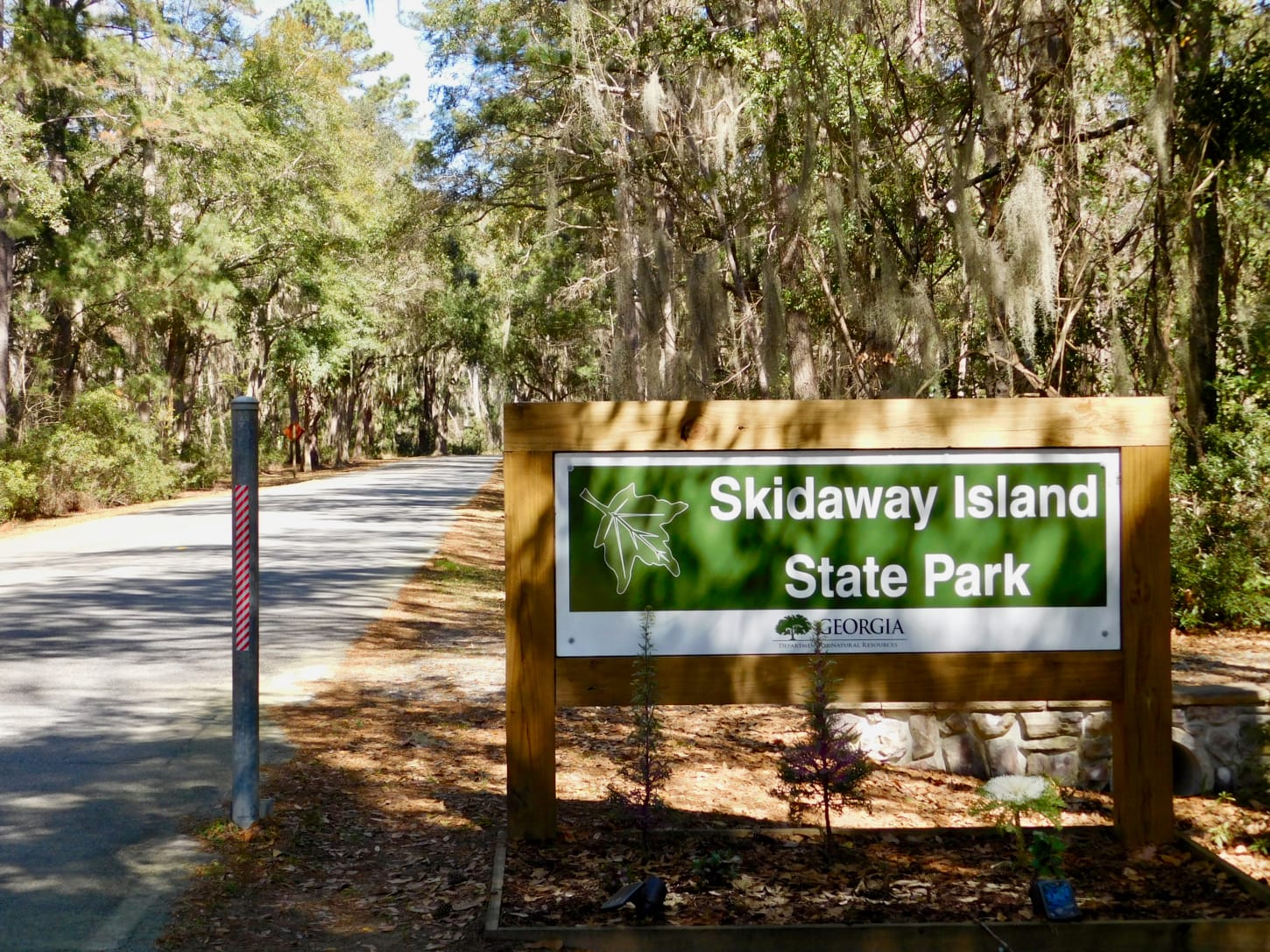 17 Mar

Skidaway Island State Park
PipesTraveler Rating:





Located near Savannah, GA this park is one of Georgia's premier State Parks. The park is open year round and offers over 588 acres of real estate to explore. We managed to trample on most of it during our four-night visit. Pickle enjoyed walks around the park and meeting with the other traveling pets. He tore up two huge/mean junkyard dogs that just looked like they needed a good fight! Kidding.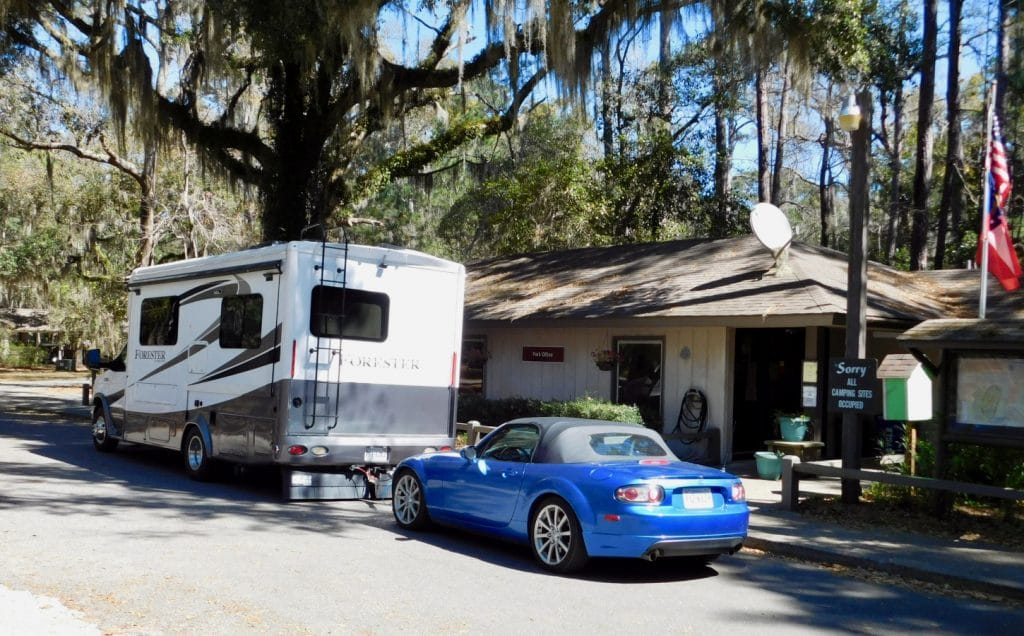 We enjoyed our visit and would have stayed an additional 2-3 nights but the availability was very limited during late February. With all of these nice parks in the Southern region in GA and FL it's important to book early and avoid Thursday arrivals. They have huge demand all winter long in general but especially during the weekends.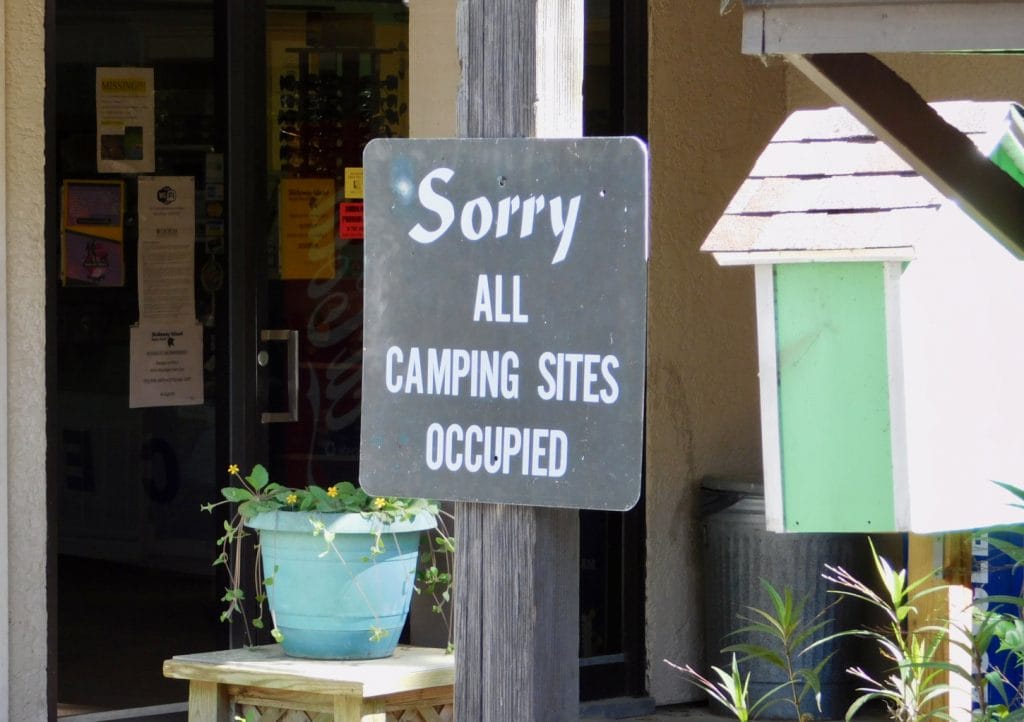 There's only moderate hiking options seven miles total but what they have is pretty nice. The terrain is all flat and filled with stately oaks and lots of huge pine throughout the park. We did see many of the beautiful painted buntings, along with jays and cardinals.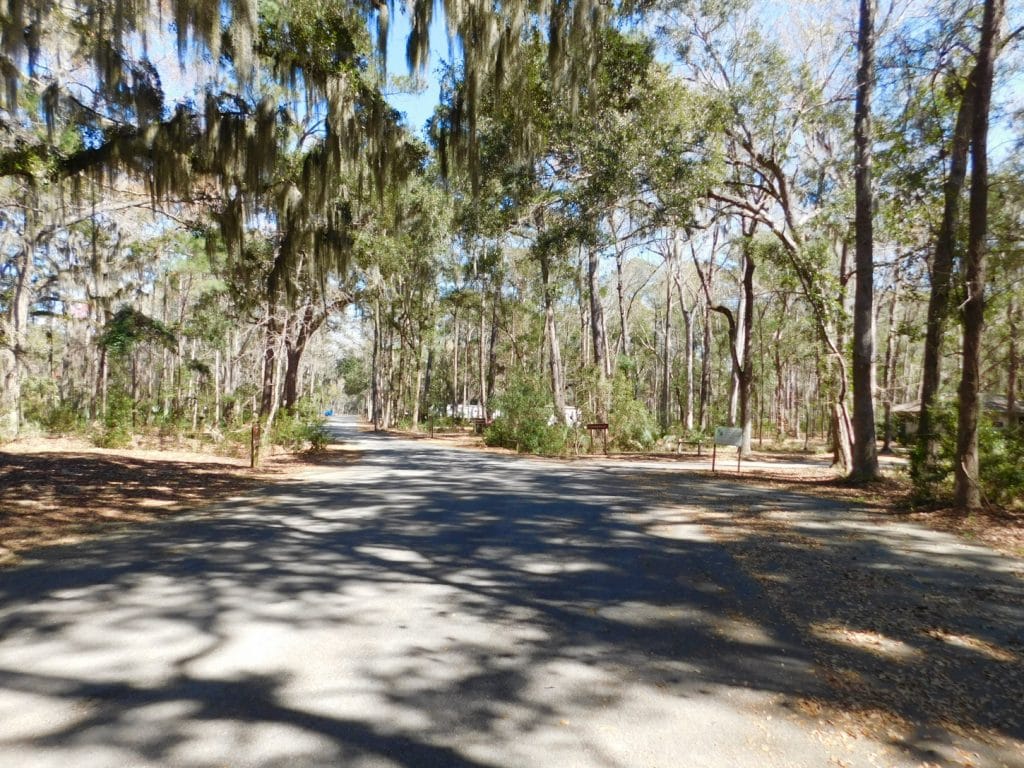 For the RV community there's 87 sites and 17 of them are premium site with full hookups. The majority of the sites are water/electric only. Electric is both 30/50 amps. We would say that the sites are level and drain really well. The best feature is that the sites are spacious compared to many state parks that we've experienced. The negative is that all the utilities are set up right on the roadway so to get into position for the water/electric you have to set-up within 10′ of the road. This was annoying as every vehicle coming/going rolled by so close you could say hello from your RV to their vehicle. Not a huge deal but noteworthy.
The staff we met were very nice and helpful. Clean bathhouse and nice laundry facilities were noted.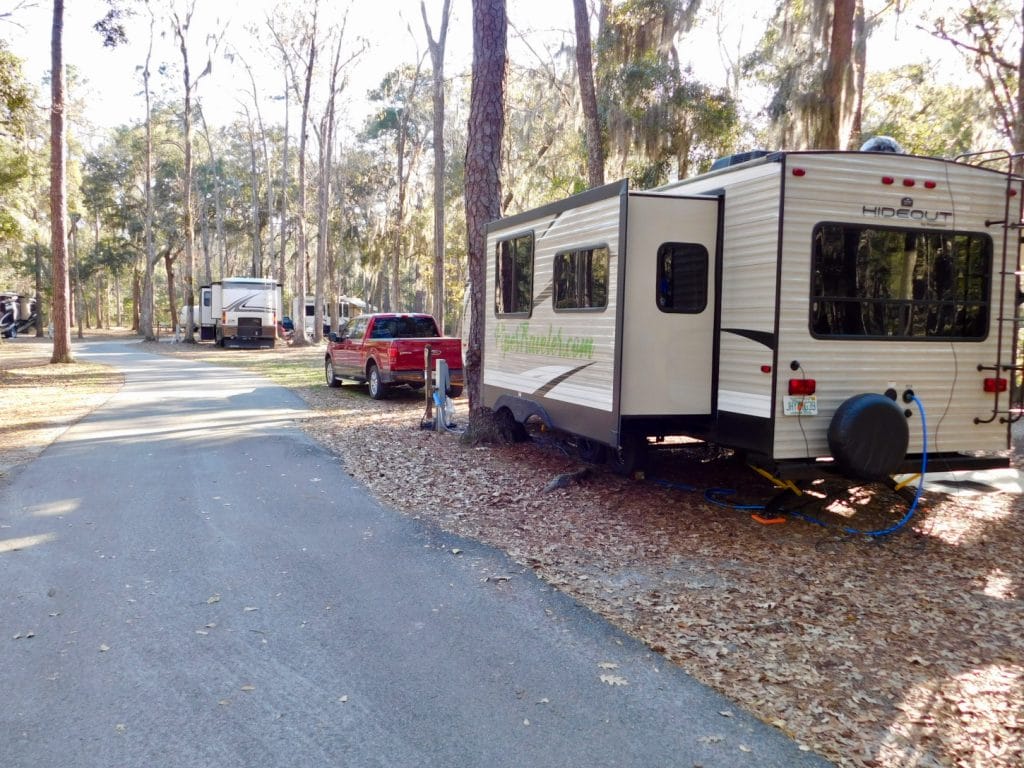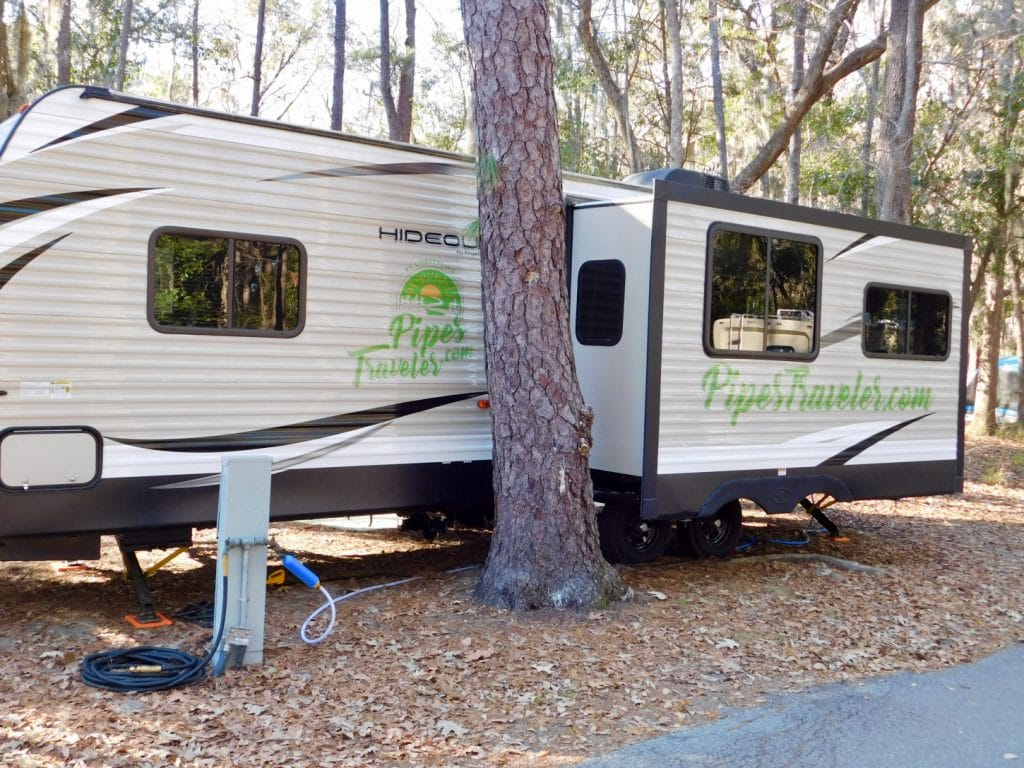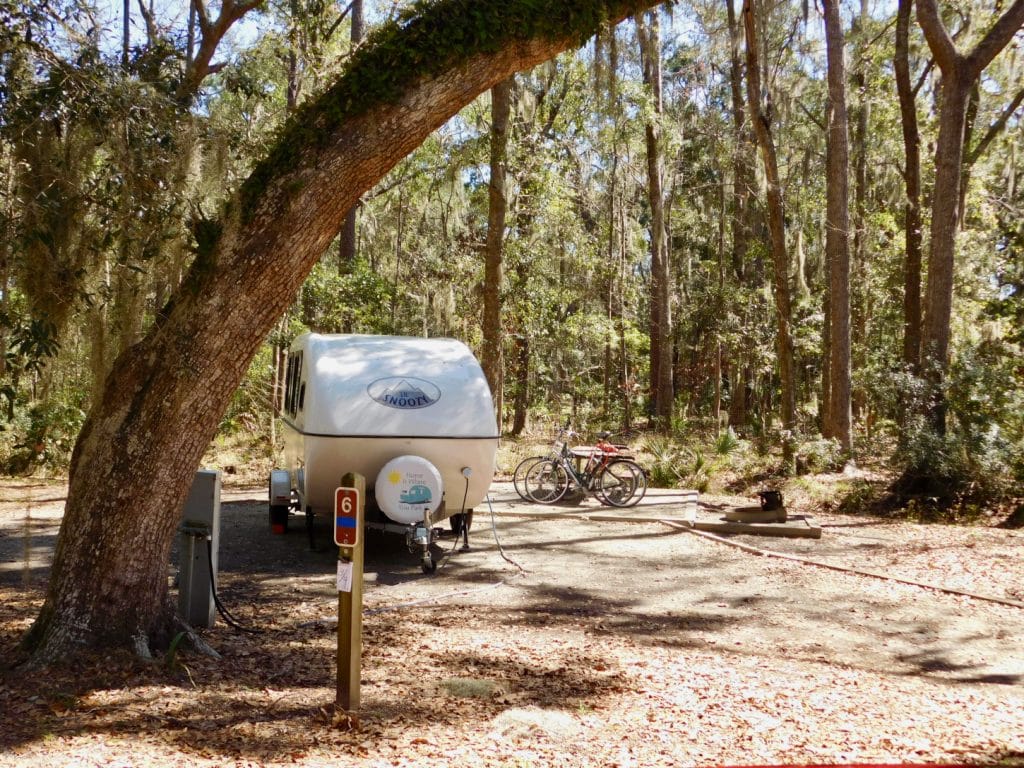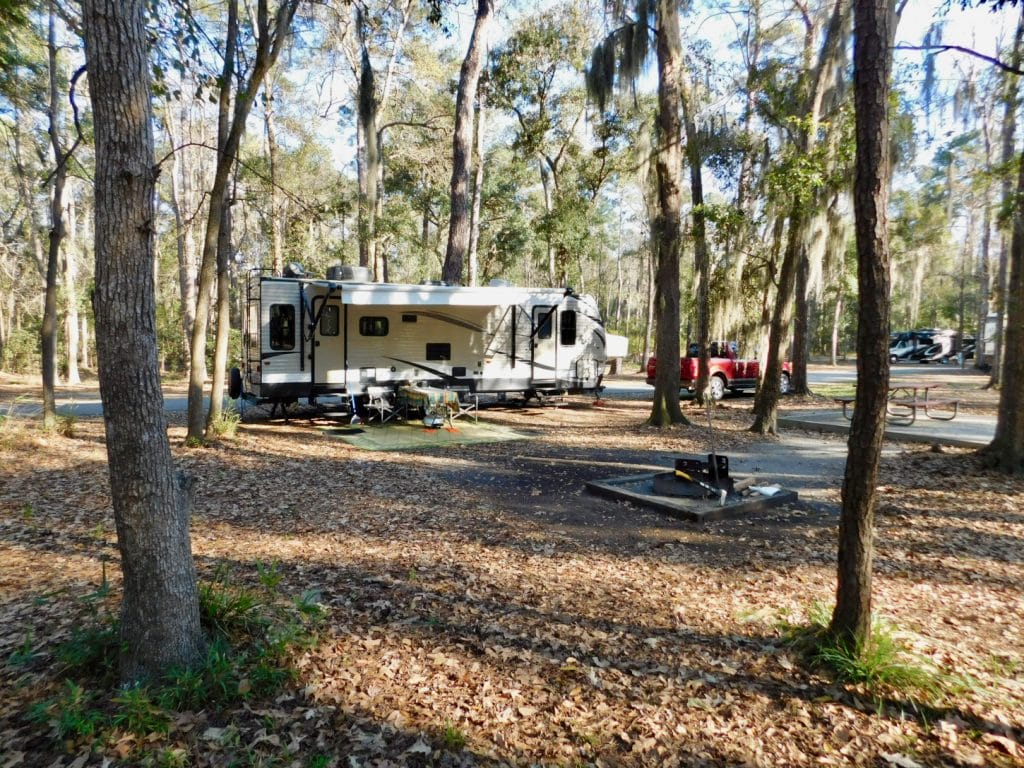 Overall we had a really nice visit to Skidaway Island and enjoyed coming back to the Savannah area…lots of great seafood restaurants and shopping. Regretted that our friends Chris and Gail Gilbert were travelling out West in their RV while we were visiting.
Pickle gives this park a 4.5 Pickle rating.
Skidaway Island State Park 52 Diamond Causeway, Savannah, GA 31411 (800) 864-7275 for reservations
https://gastateparks.org/SkidawayIsland
Like this Post?
Click to give it a thumbs up!