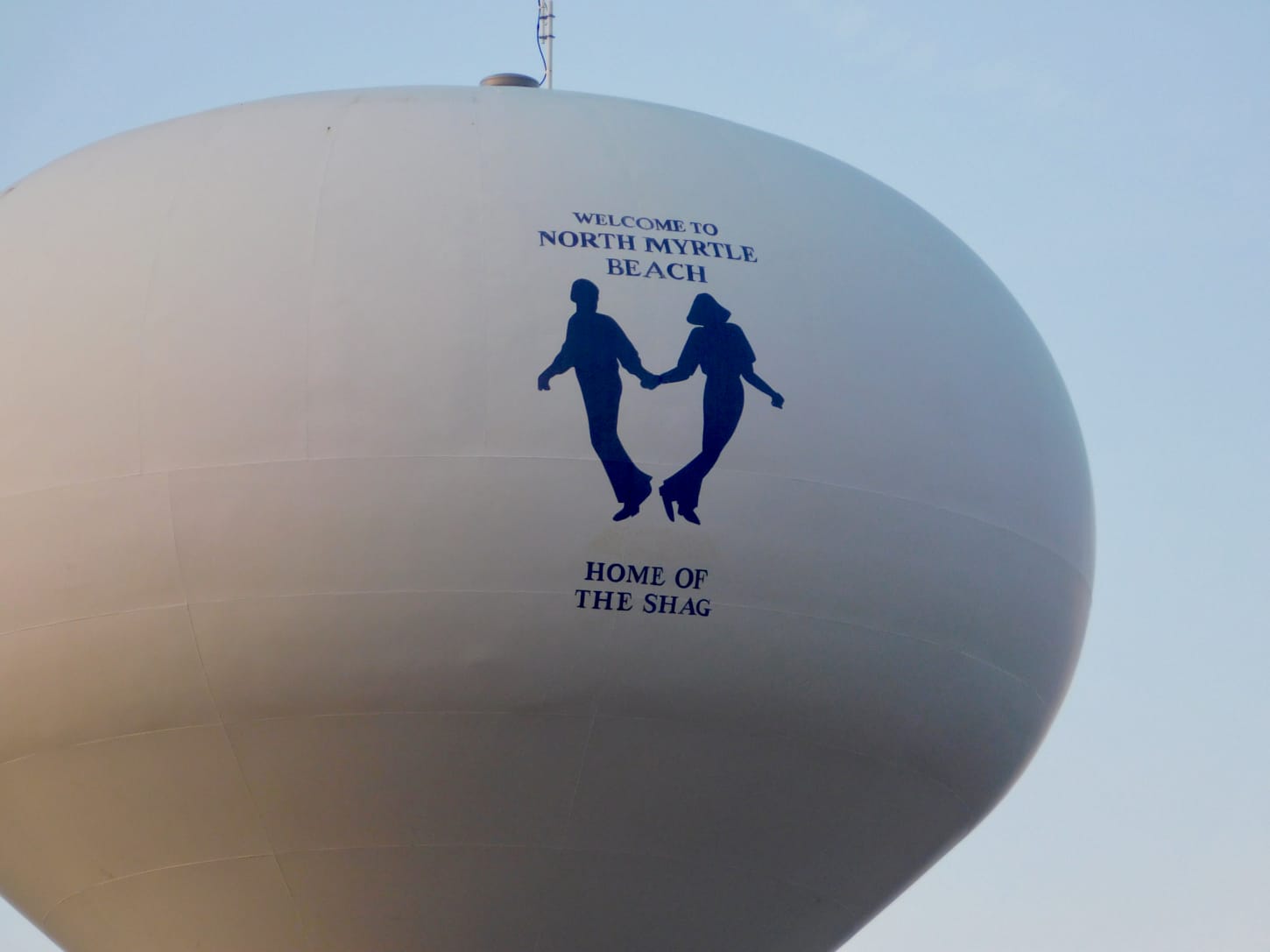 06 Apr

Shagtown
There's no place that exemplifies the history, and the fun of beach music swing/shag than North Myrtle Beach, SC. Dating way back to as early as 1937 shag dancing refers to a group of swing related dances including St. Louis, Collegiate and Carolina shag. Formerly known as the Carolina Jitterbug, Shag is still a popular dance style.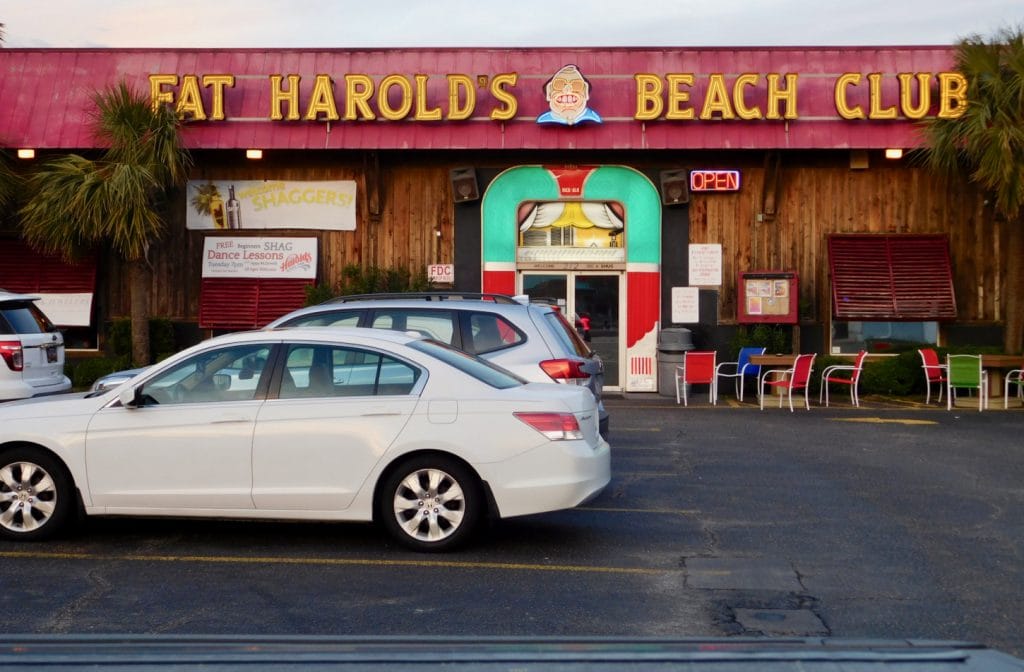 Liz and I wanted to go up and check out the shag dance scene and found a nice campground for our RV and decided to do some shagging! About the time this was all coming together, our buddy Pickle had gotten very sick autoimmune issue and we weren't able to leave him alone. Surely, he'd understand but nonetheless we had huge guilt and distraction to cope with in the final planning.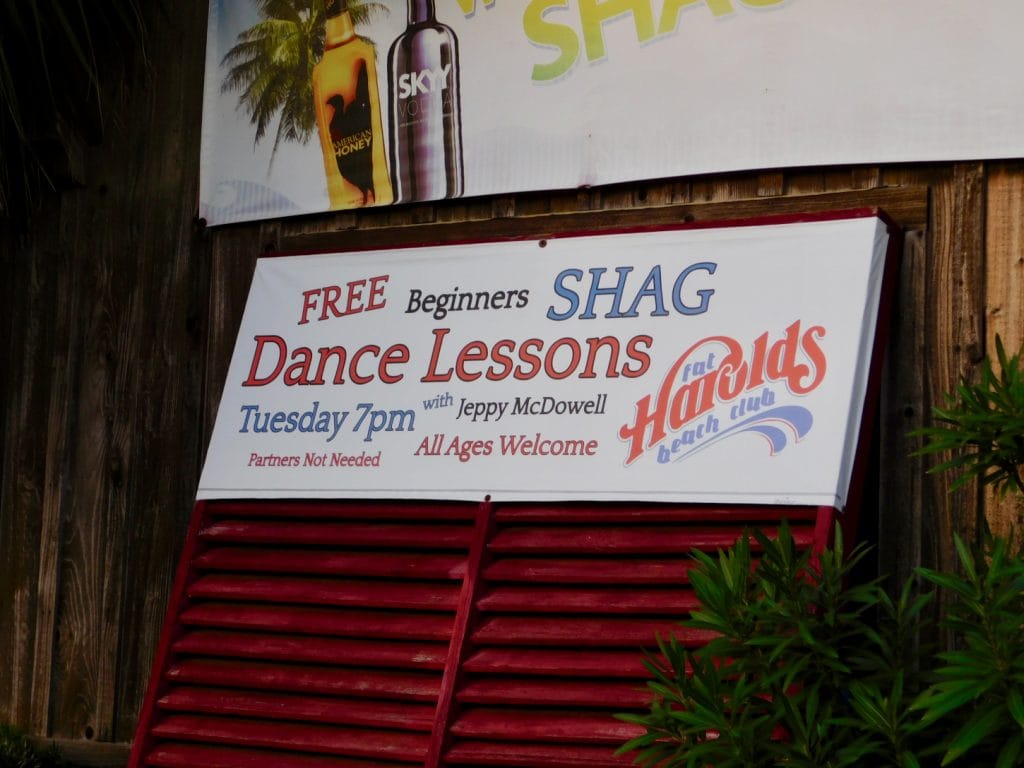 We decided to drive up to the World famous, Fat Harold's Beach Club in North Myrtle Beach, SC. We chose to leave our RV about two hours away at Honey Hill Recreation Area and brought Pickle along with us. Once we got to Fat Harold's we took Pickle out for a short walk then made sure he was comfortable and properly ventilated in the truck – the weather was cool so he was safe. We took turns going out to check on his every 30-40 minutes.
Inside the venerable dance club the action was just starting to heat up…we met some new friends and noticed some of the dancers were coming in bringing their dance shoes in separate bags. Upon arrival, they began to change shoes to leather soled dance shoes. The age mix was mostly an older crowd, some in the mid 40's to couples that we guessed were late 70's. The staff at the club were friendly and welcoming.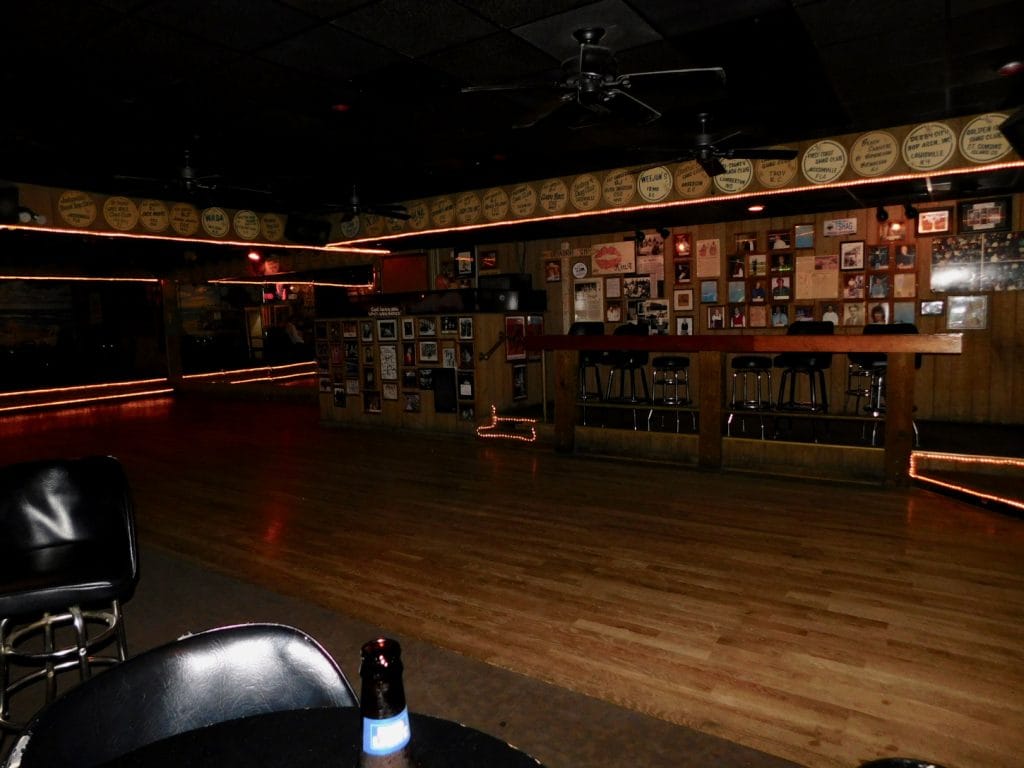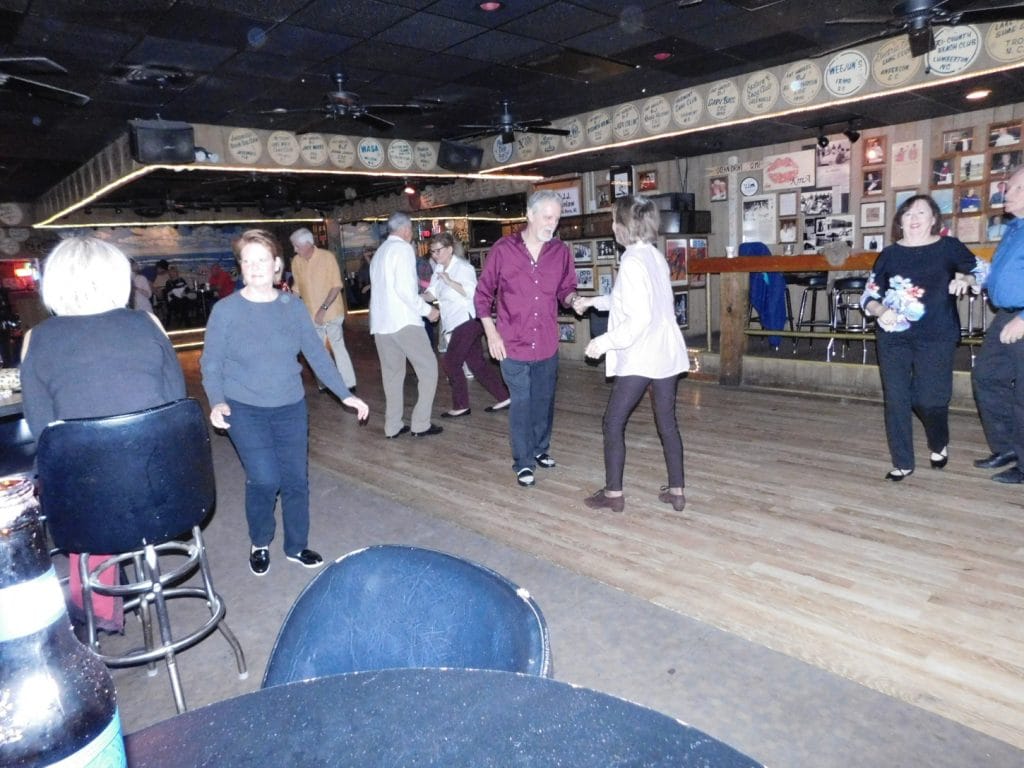 The beach music was awesome and so smooth and relaxing – we were immediately grooving. As the dance floor started to get busy we just sat back and tried to pick up a few of the moves….it became evident that only 2-3 couples were actually dancing the shag. Most were doing a mix of dance styles and they were having FUN.
We enjoyed a couple of drinks and meeting folks then finally got the courage to dance…it's been a long time, regrettably. We got out there and did the best we could with the dance steps….looked and felt foolish but we really just laughed and didn't care. The shag does take some training to learn – the videos we watched didn't help a bit!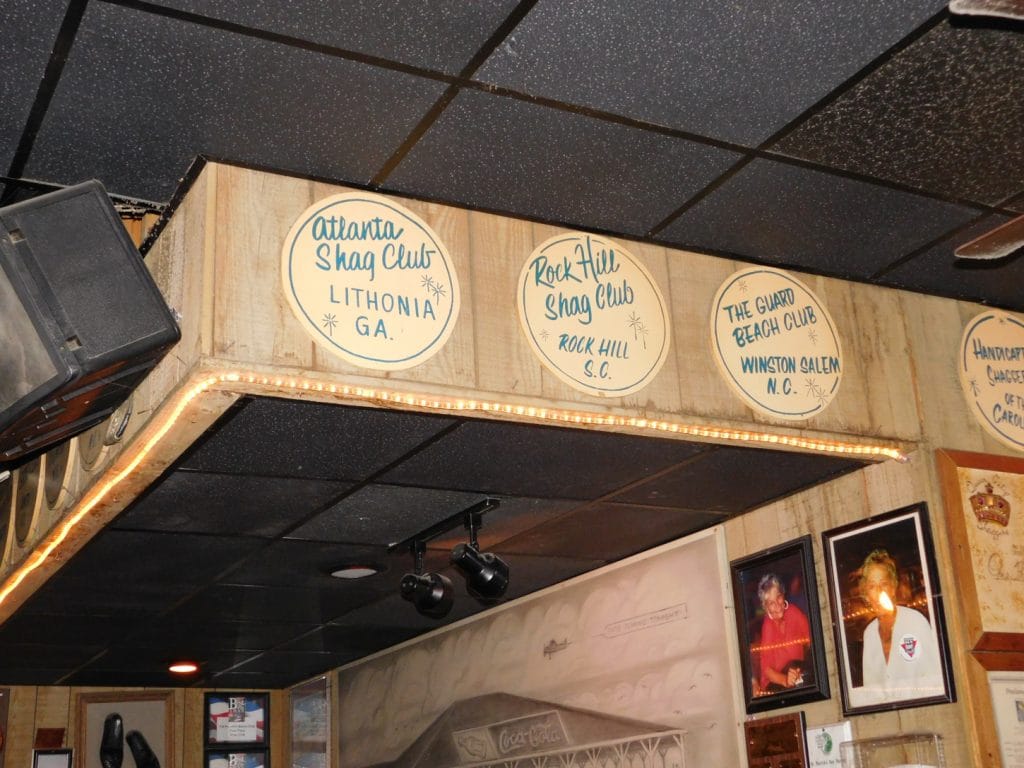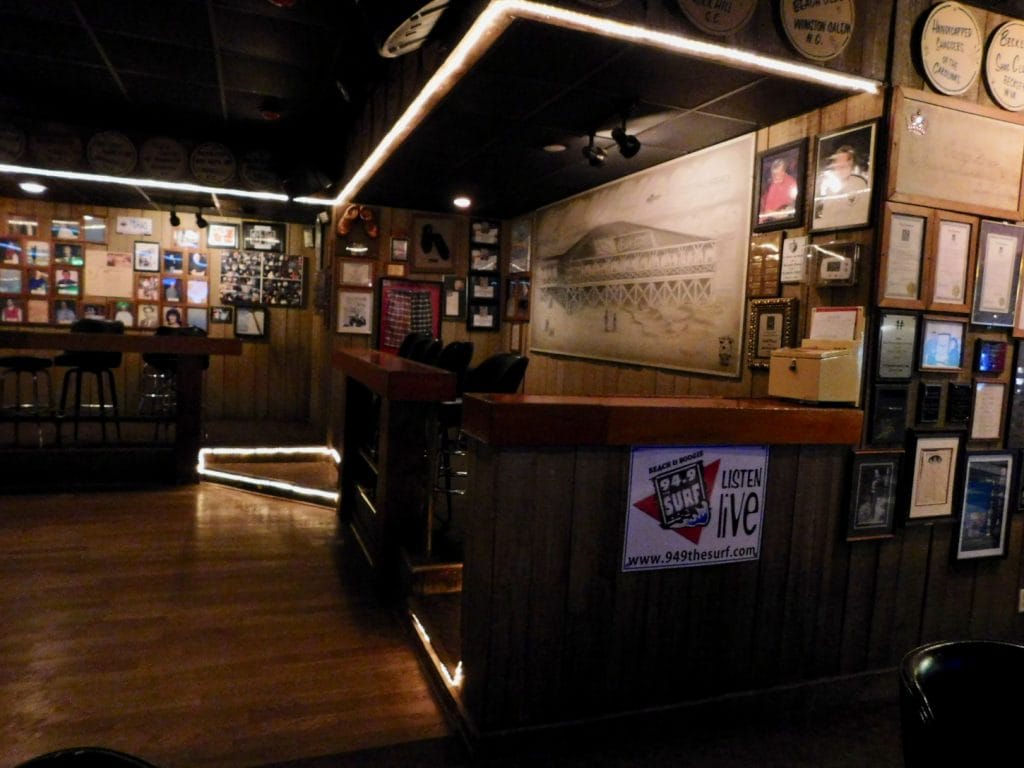 We continued to dance our butts off and had lots of laughs with new friends. Spinning around on the dance floor it was cool to look at all the old dance memorabilia along all the walls. The shag is a very cool looking dance style and we're committed to getting the moves down. The guys/gals that are "old hats" with the shag can move across the floor with such swagger that its amazing to watch. https://www.youtube.com/watch?v=i2MMLaSOXzE
The community around Fat Harold's was pretty typical of a beach town but don't look for the ocean as you can't see it immediately from the club. Located on Main Street about 1 1/2 blocks away from the beach and much of the beach is blocked out by tall hotels/condos. Nonetheless, the trip was a blast and we recommend you have an early dinner (elsewhere) and then get your dance shoes on!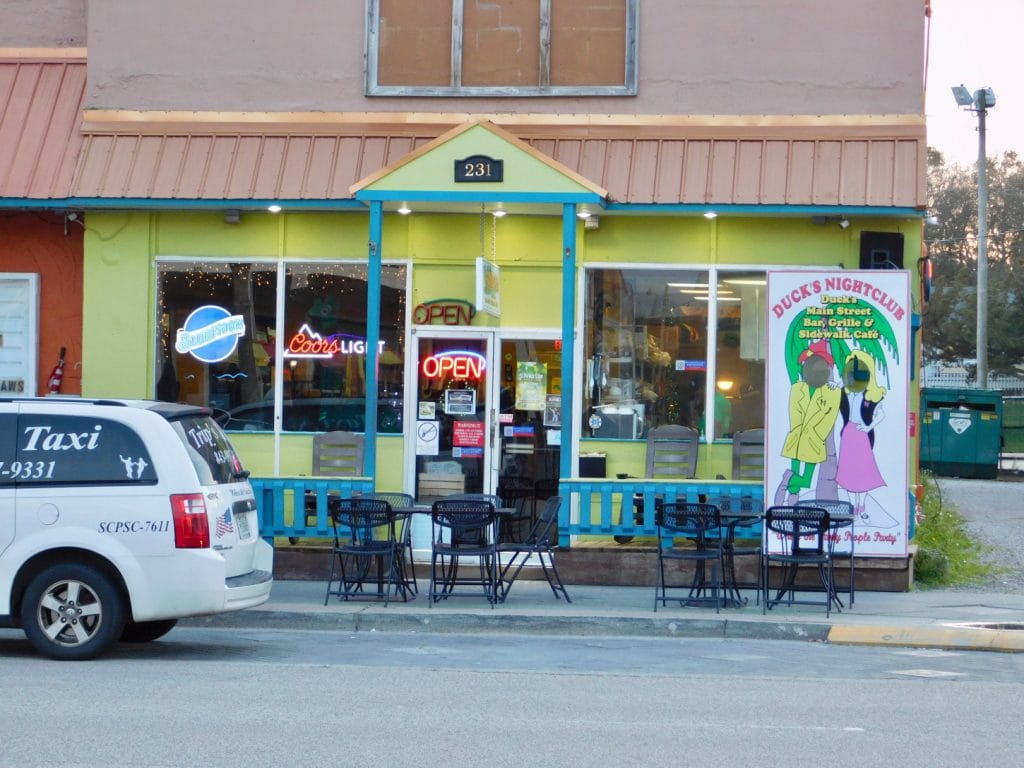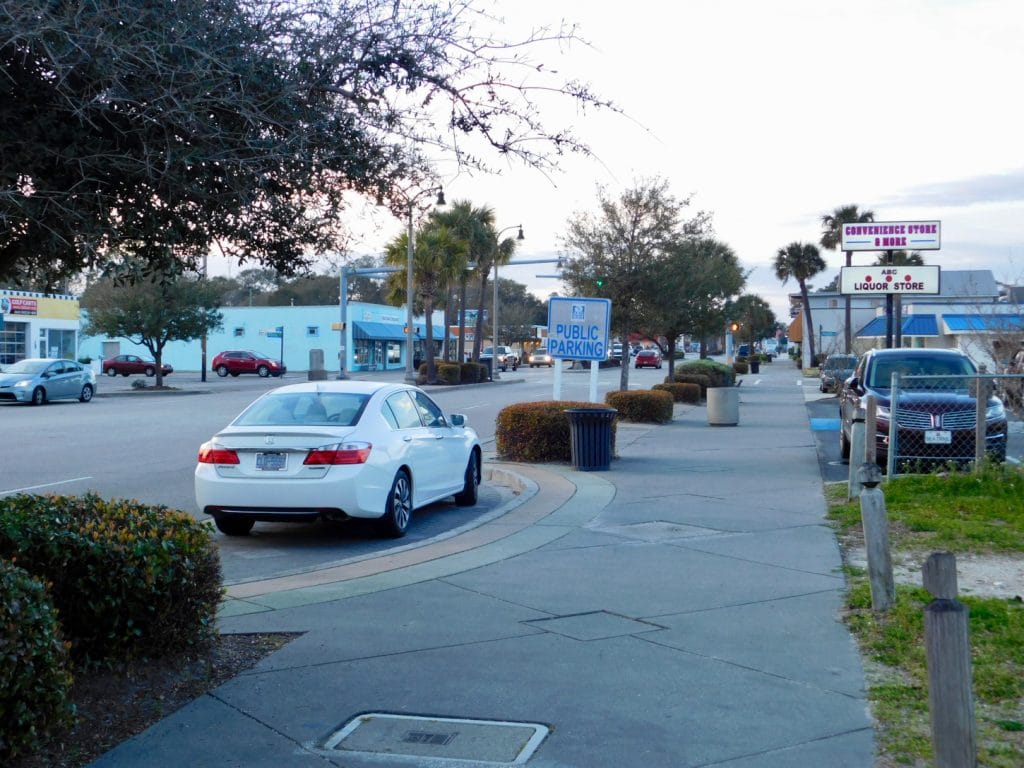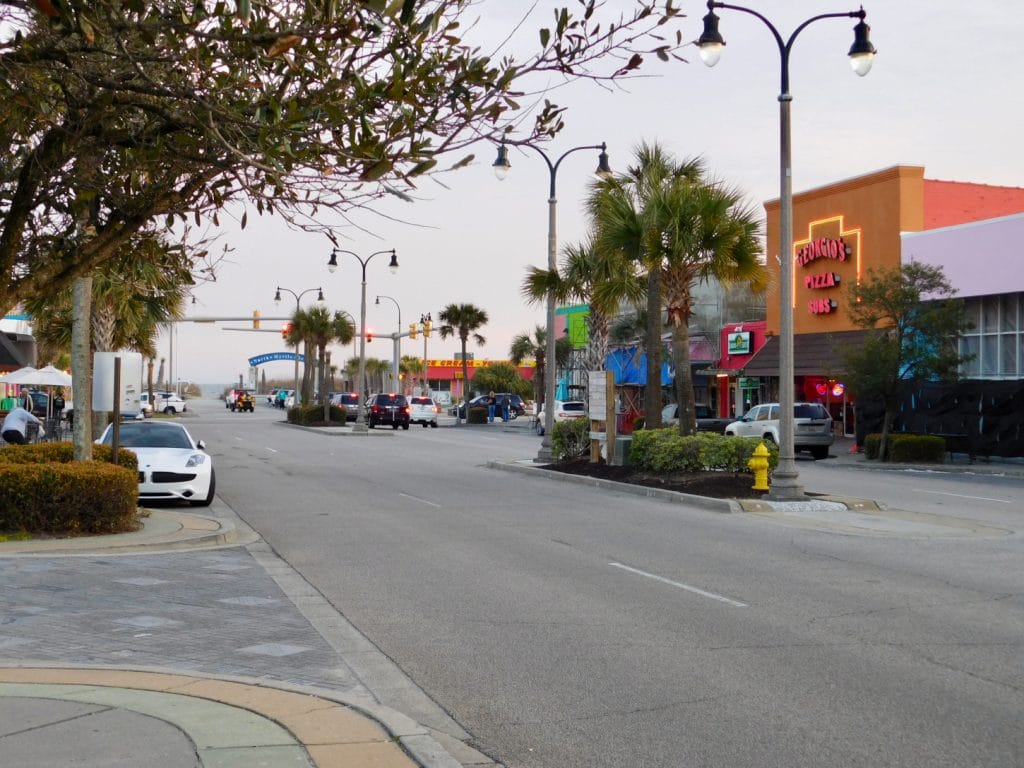 Fat Harold's Beach Club – 212 Main Street, North Myrtle Beach, SC 29582 (843) 249-5779 http://www.fatharolds.com/
Like this Post?
Click to give it a thumbs up!