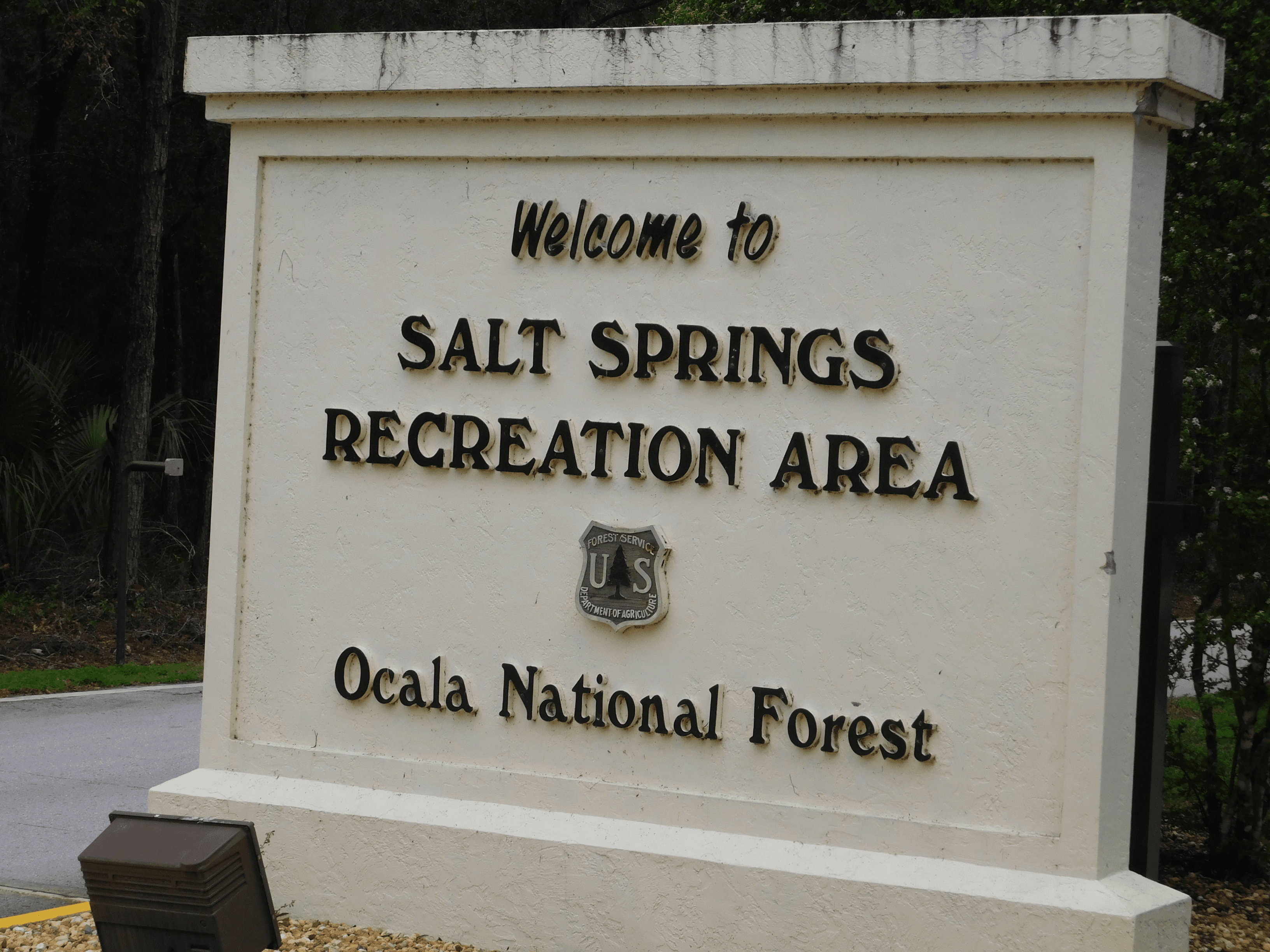 22 Feb

Salt Springs Recreation Area
PipesTraveler Rating:





Located within the Ocala National Forest this campground is another favorite among many folks during the winter months. So much so that reservations are difficult despite the 100+ RV sites. Suitable for tent campers to the big $1M Class A Motorcoaches. Location is Salt Springs, FL about 35 miles from Ocala and 20 miles from Palatka. Rural Florida…imagine that.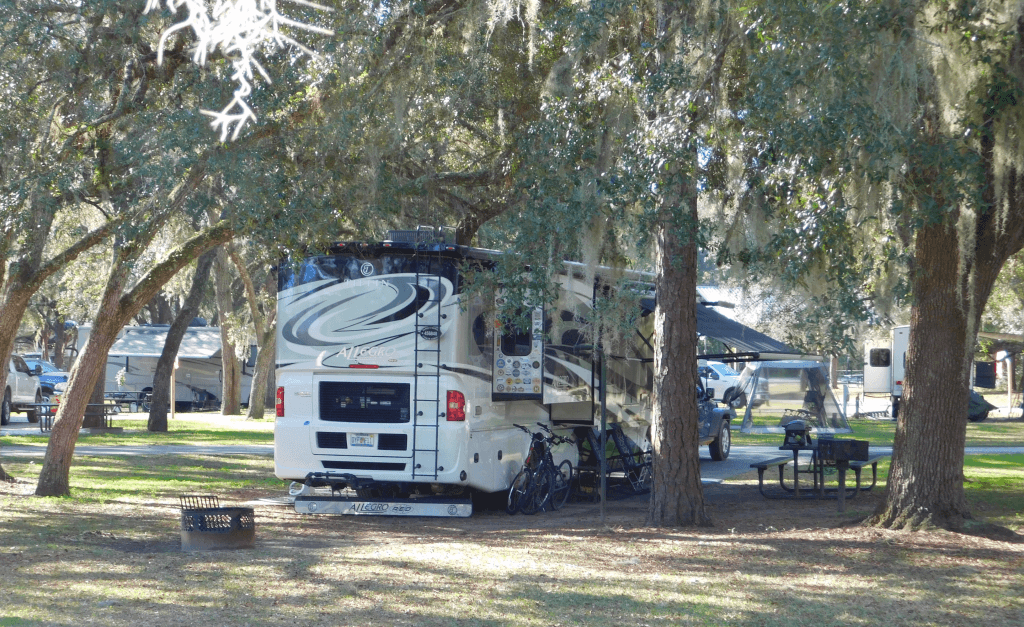 The main attraction other than the very pleasant mild temperatures is the natural mineral salt spring located within the recreation area. Situated between lakes Kerr and George in Marion County near Ocala, FL. The name says it all: in the beautiful pool of roughly 200 by 150 feet, four or five openings in the limestone bottom emit spring crystal clear water with a slight salinity due to the presence of sodium, magnesium, and potassium salts in the underground openings below. The crystal clear water is 72° year round but when the air outside is cold watch out! The springs are full of Bass, Turtles, and Blue crabs. Although gators inhabit the area, the swimming hole is safe and free from those bad boys (unless you're a Nole or Vol) during the day. The Springs boast boils which you can swim into, the deepest being 36′ deep. This spring feeds into Lake George. No dogs were allowed anywhere near the springs or in the picnic area adjacent to the springs. Bummer for us and Pickle.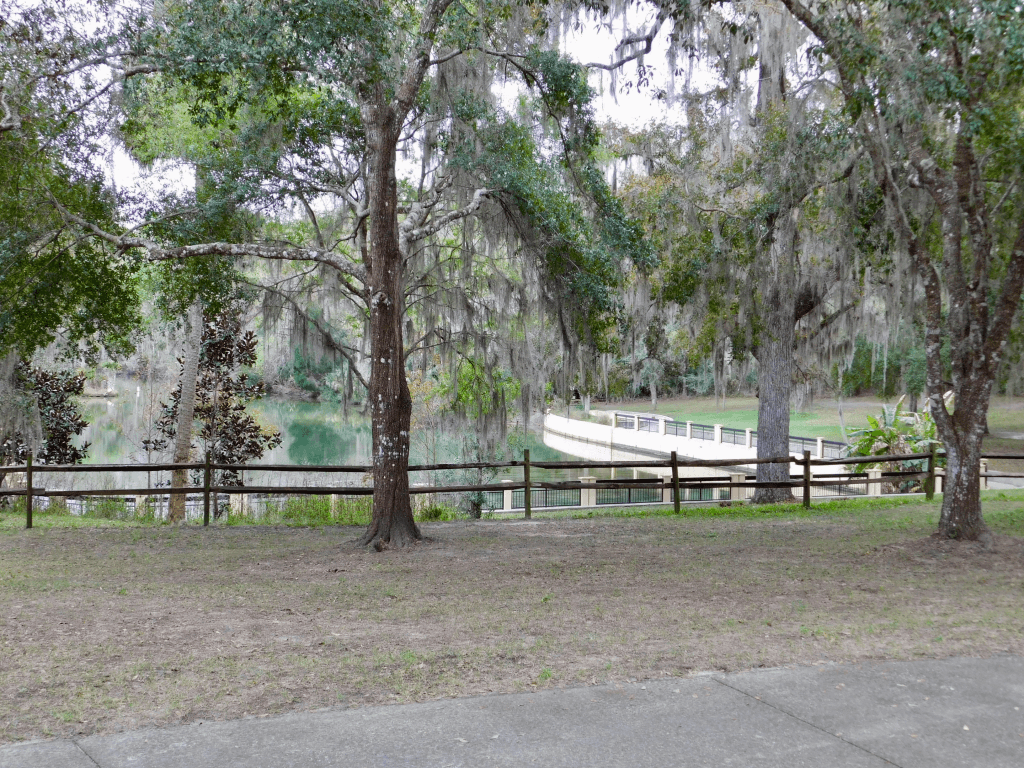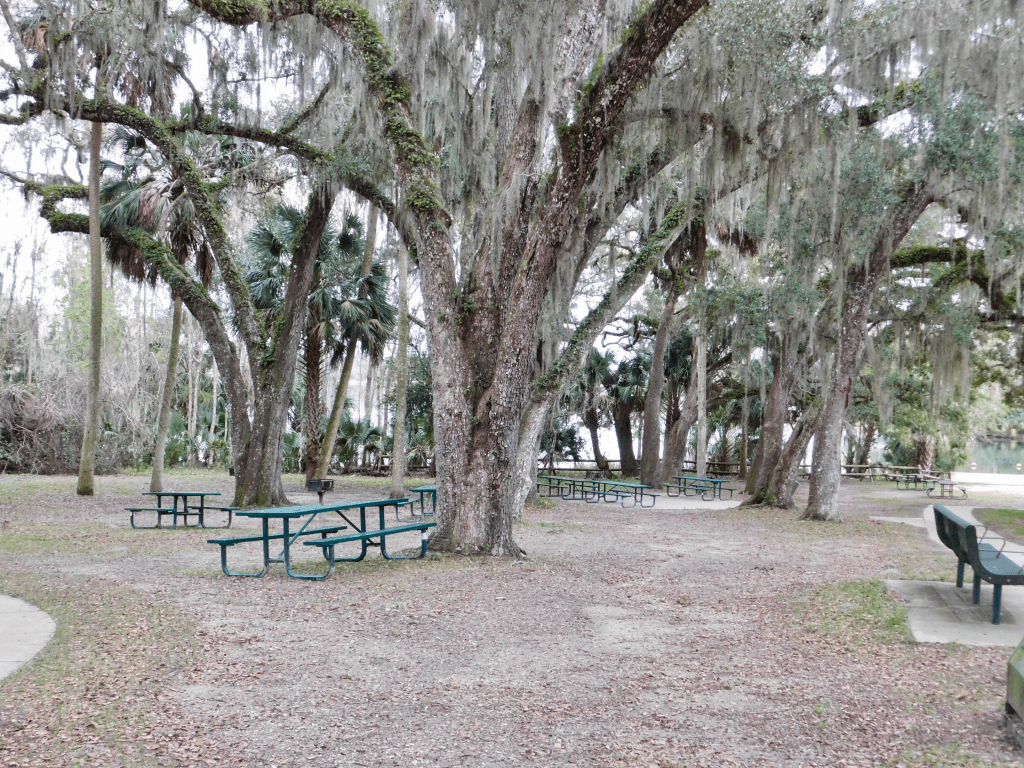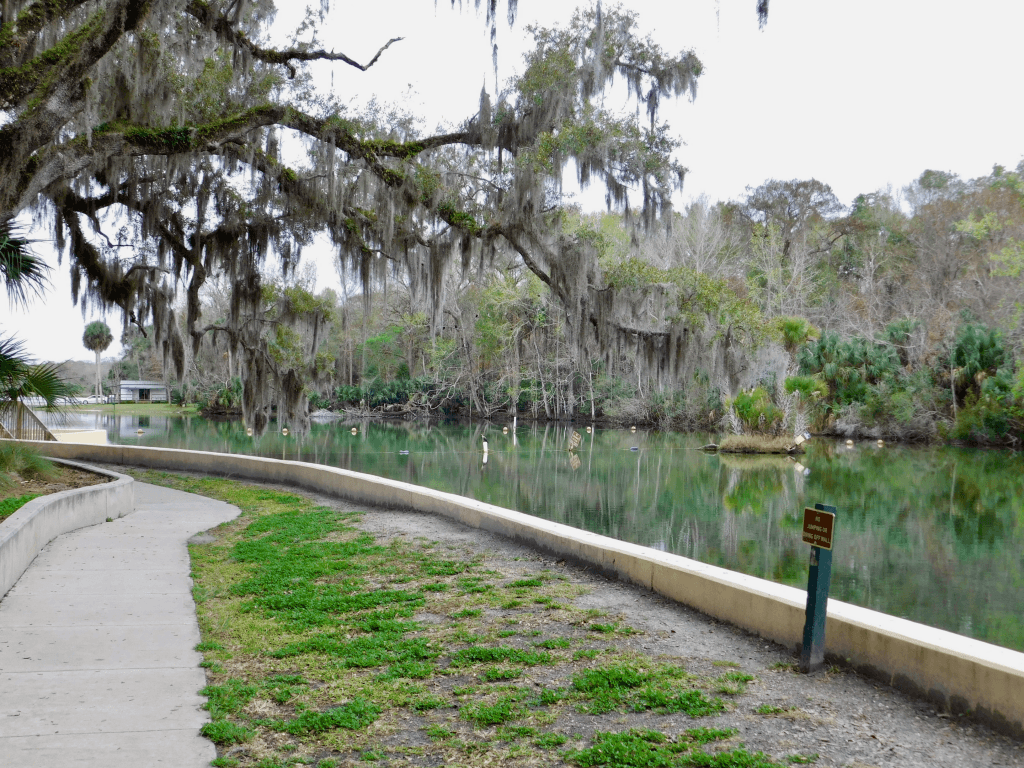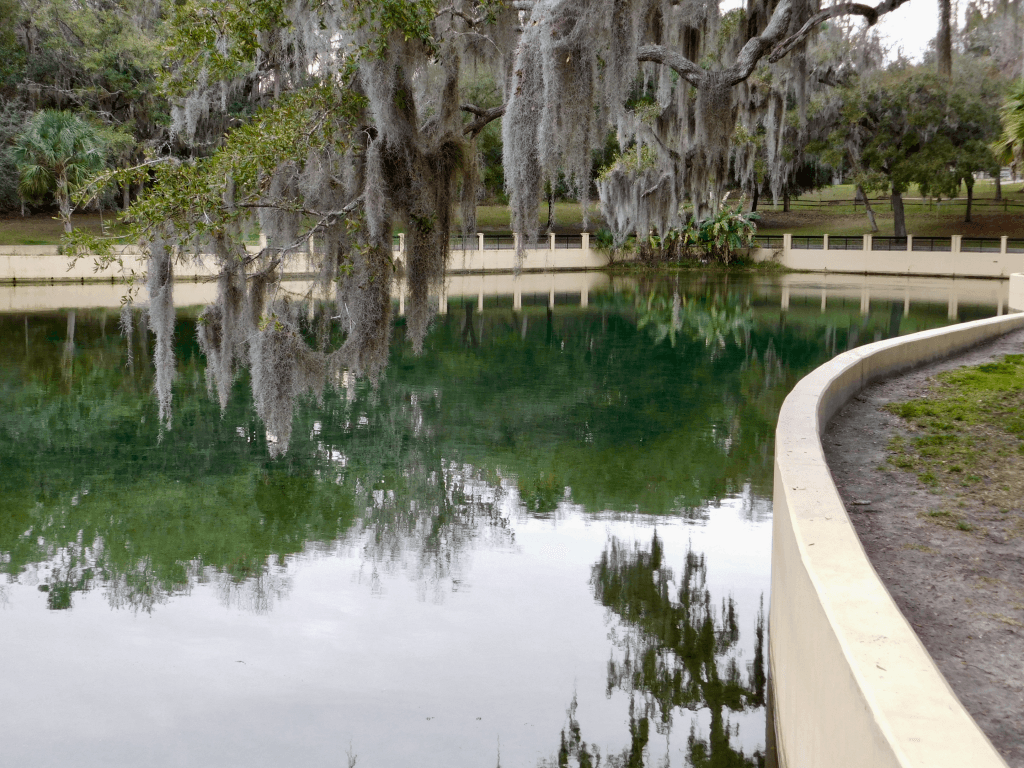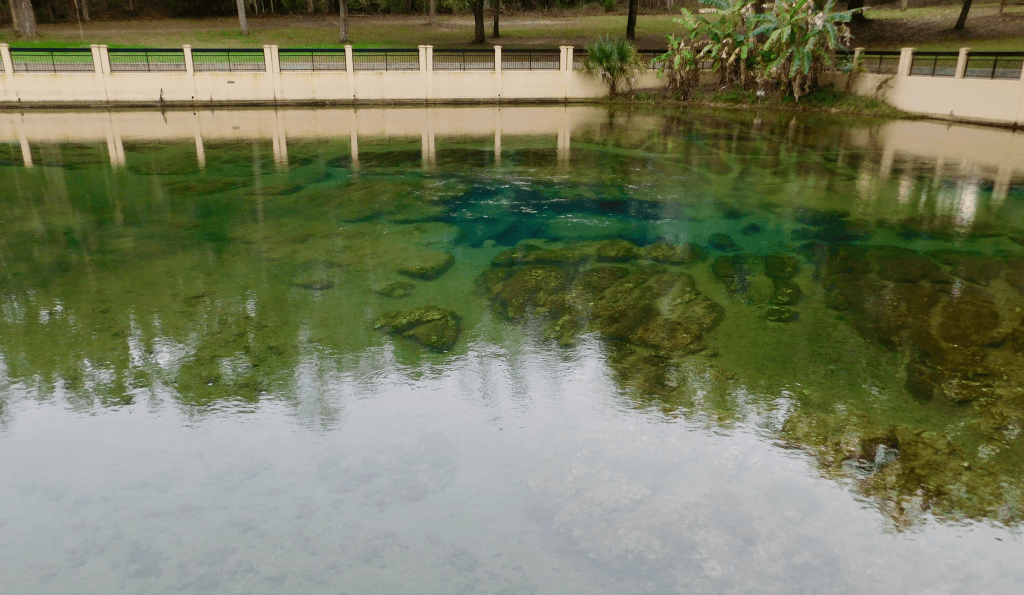 We were assigned to RV site #2 which had all the amenities we hope for at these campgrounds. Full hook ups make the camping experience so enjoyable. The sites were level, drained well, with picnic table, fire rings, grills and most offered lots of shade.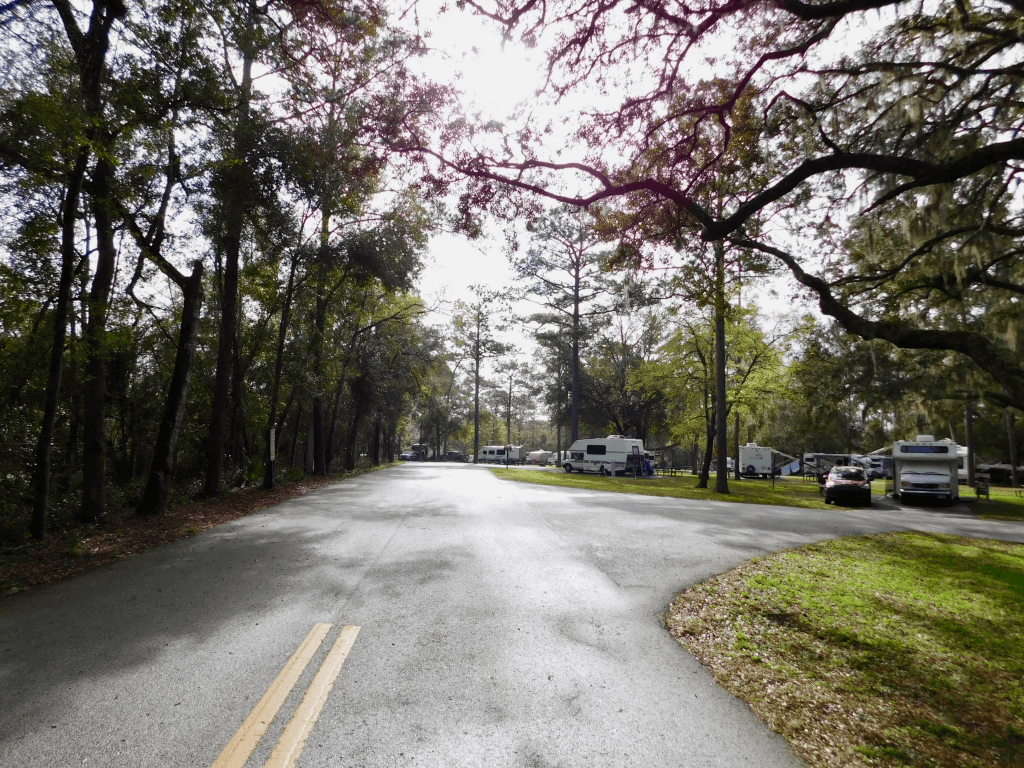 Even though there's likely a large number of other campers the layout gives plenty of room so you don't hear the neighbors fussing and such while paying bills online. We're running with Verizon internet and phone service so both talk and net performed well for us. SMILE. The sites 1, 8, 9, 22, and 23 were noisy due to highway 19 being fairly close by. We liked #2 cause directly across from us was a large area where Pickle could roam for his duties.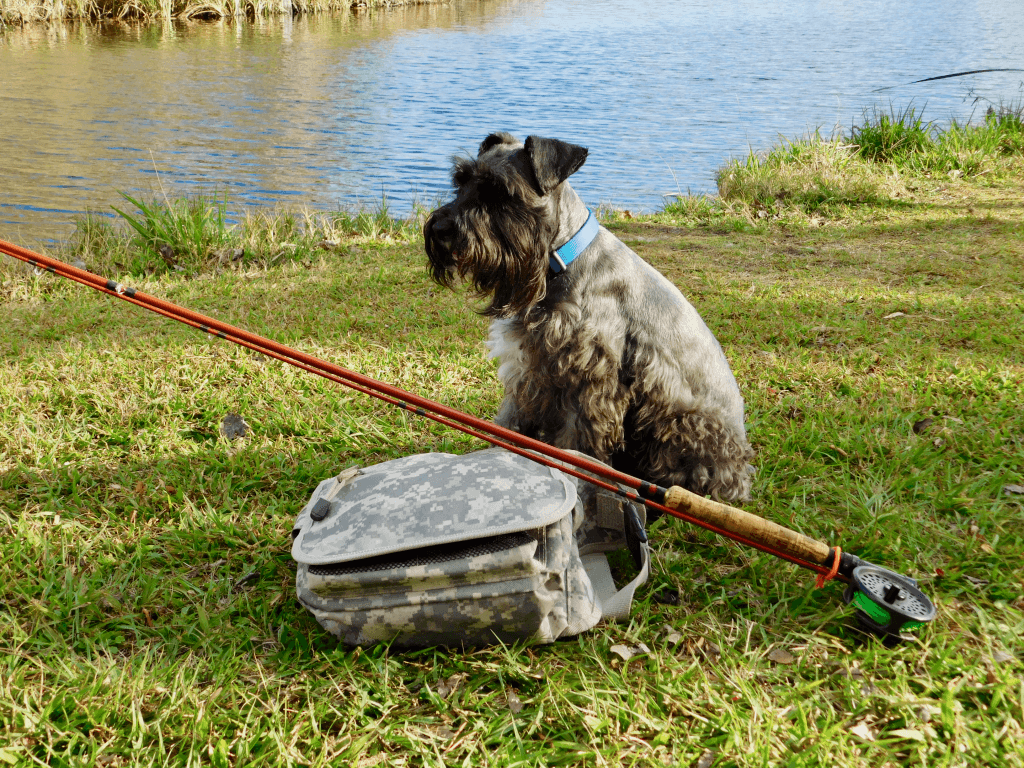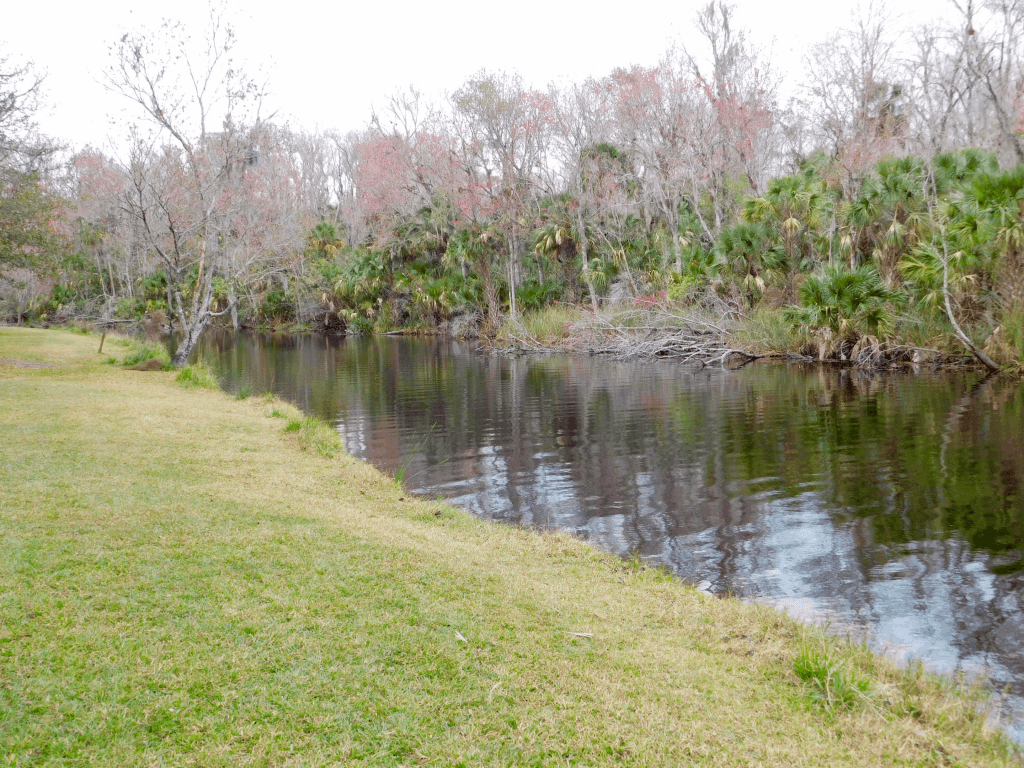 Fishing was only mediocre at best from the very limited places to actually throw a line. No fish frys on this trip. The campground has bear issues primarily over in the primitive tent camping areas and as such they've provided bear proof storage for keeping them away from your food/coolers, etc.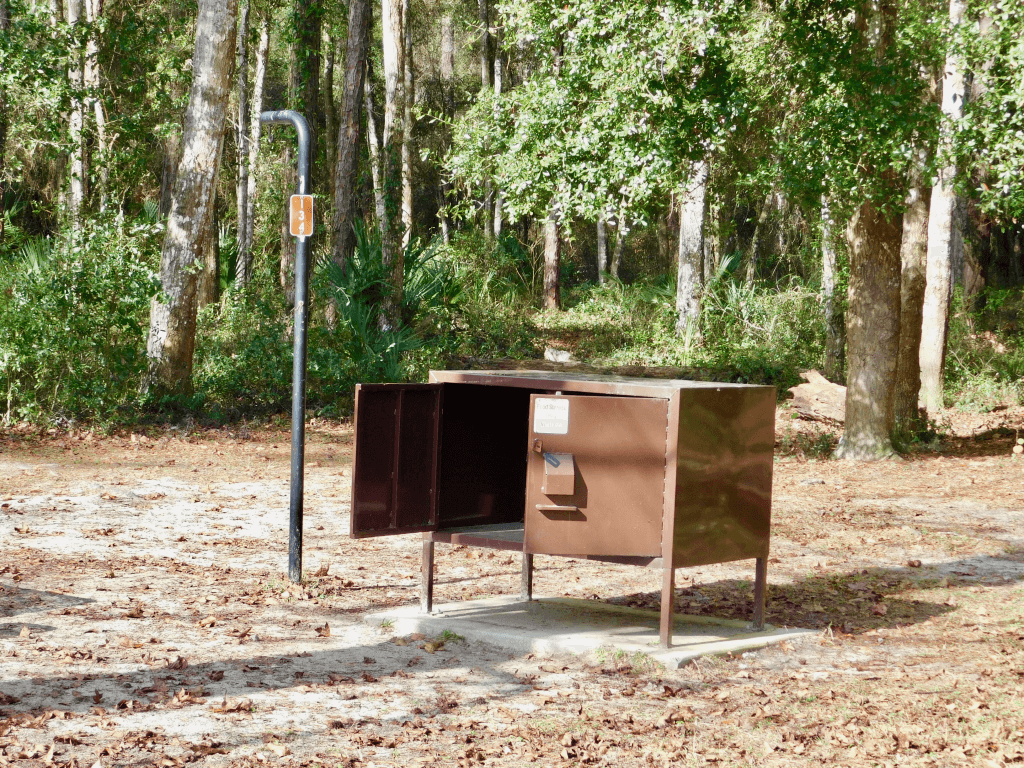 There's no laundry facilities within the park so you'll have to go out and about 1/2 mile away use the commercial laundromat. The "current" Mrs. Pipes is still doing a fine job with these duties and I'll never complain!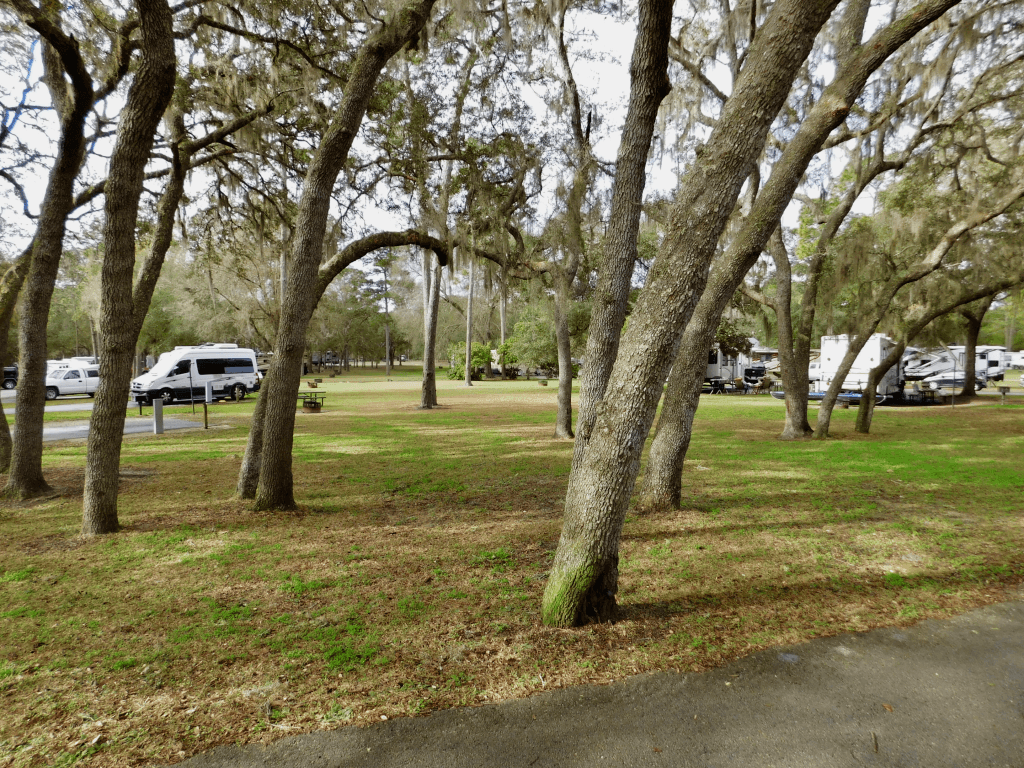 Overall we had an enjoyable visit to this campground, Feb. 7-14, 2019 costs totaled $158.50. One of the hosts Ed Smith was super nice and offered his services for firewood and info on 2-3 occasions. Our Pickle Rating is 4.5 which is indeed excellent!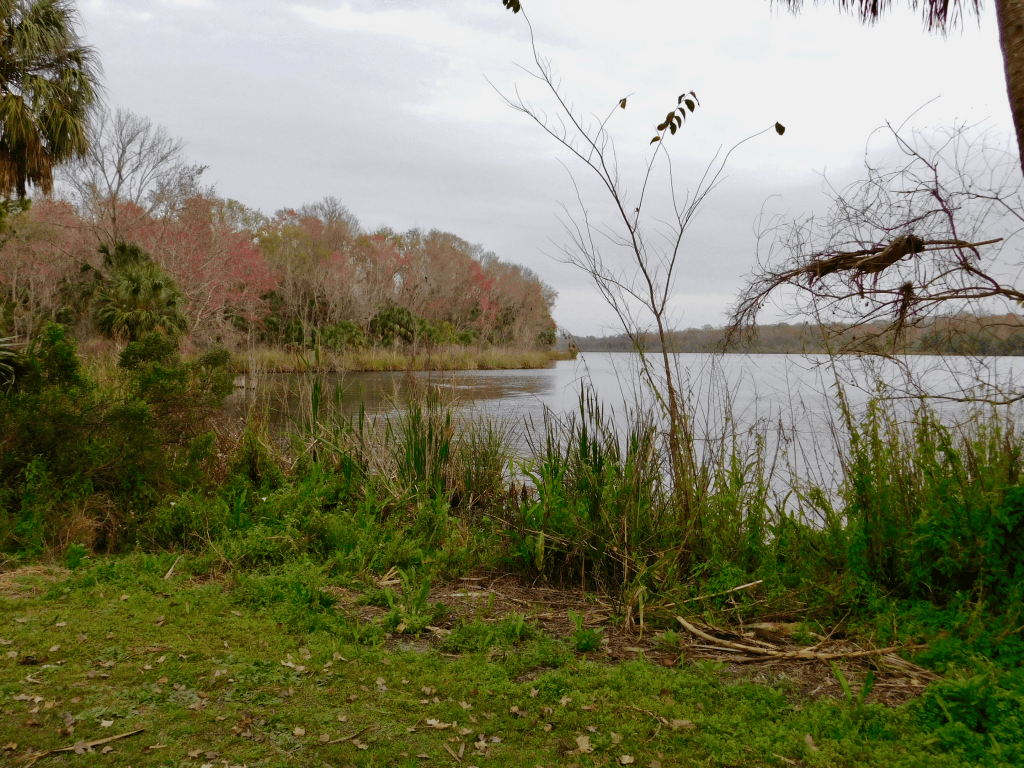 We did want to take issue about the overall appearance of the area around the historic springs. With some additional sod, some weeding, new signage and $6-800 of bedding plants it wouldn't look so badly neglected. The park is managed by American Land and Leisure company and between them and the U.S. Forest Service the guests experience could be much better…..suggest a plan be made.
Salt Springs Recreation Area, Open year round – 13851 Hwy 19 N. -Salt Springs, FL 32134 (352) 685-2048
https://www.fs.usda.gov/recarea/ocala/recarea/?recid=32362
Like this Post?
Click to give it a thumbs up!