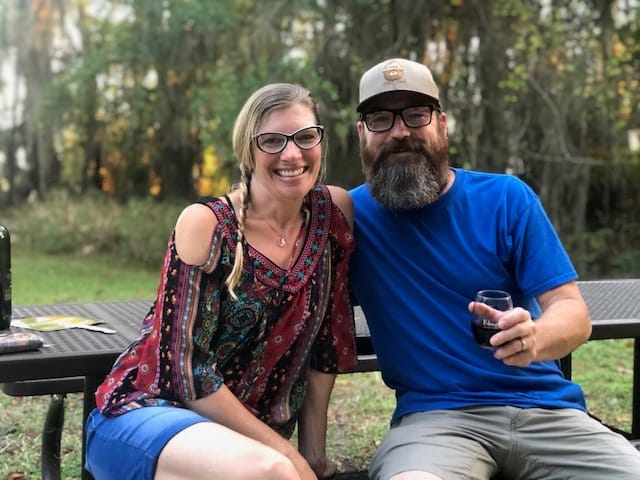 30 Nov

Ocean Pond it's neither an Ocean nor a Pond
PipesTraveler Rating:





The name of this North Florida campground caught my eye a few weeks back. As a 5th generation Floridian, I'd never heard of such a place and I've ventured into all four corners of the state many times over the years.
We were on a slow roll back to Florida to be with Liz's mom during the holidays and "slow" was a key word as we were trying to wait until the heat/humidity had left. We arrived to the campground on Oct. 26th but the hot weather would persist for about 5-6 days then the cool air began. When the cooler air moved in it was just awesome….the Florida winters are about as enjoyable as anyplace in the nation. Our timing was just about perfect.
Ocean Pond Campground is located between Jacksonville and Lake City but much closer to Lake City, The campground is a National Forest Service campground within the Osceola National Forest located directly on a 2-mile wide lake…not a pond nor an ocean. The lake is not large by Florida lake standards but surely not tiny like a pond either. Perhaps thusly the vernacular name Ocean Pond?
Its quite a nice campground for a few reasons such as small, quiet, on a lake, big spacious sites, daily fees are low, clean and friendly camp hosts. We also liked the fact that of the 19 designated RV sites they all have water/electric. They also have flush toilets, showers and a dump station. If you have a boat theres a boat ramp and boat trailer parking area. The balance of the 67 sites (27) have water only and they're paved parking areas and large grassy areas for tent camping or RV's just without electric.
The water only sites are generally always available but the 19 water/electric sites are in big demand often with RV'ers "in waiting", literally staged and ready to pull right in as you're leaving. High demand most of the year but especially in the winter. One reason for this is theres a 30 day maximum stay limit vs. the usual 14 day limit so the snow birds can pull in and enjoy 30 days with no fowl weather and nothing but glorious weather!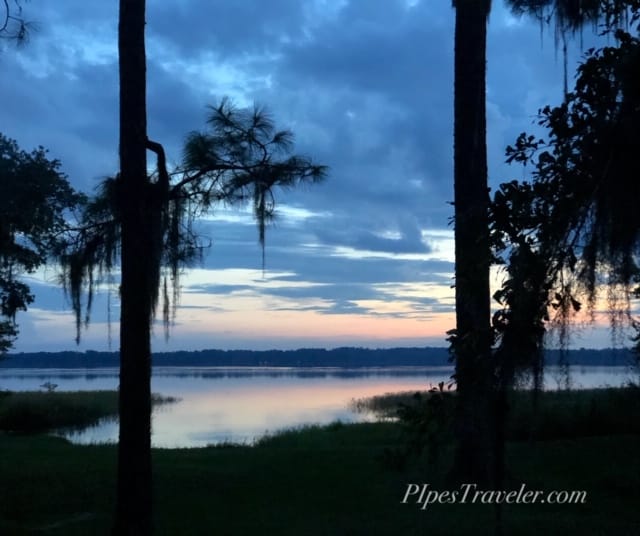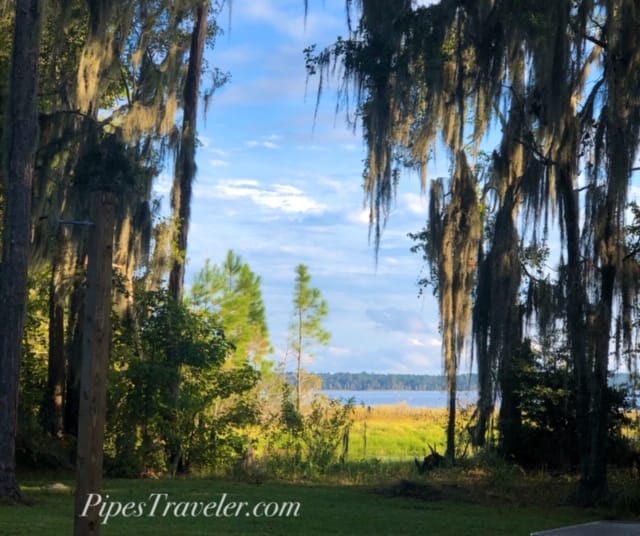 The premium 19 RV sites are $24/day and half price with the national parks senior pass and the sites are all on a first-come first served basis (no reservations). Check with the camp hosts upon arrival and they may be able to tell you about someone leaving the next day, etc. but plan to get there early in the mornings to try and snag a site.
Nearby is the Olustee Battlefield Park and hiking trails only 4 miles away. This is the location of the only Civil War battle that occurred in Florida – circa 1864. Worth a trip over to check it out. On the grounds of the campground there is also a nice common area for folks to take a dip in the lake with shelters – the families seemed to really enjoy the lake beach spot.
We really had a nice time here and are planning to go back in the future. While there we met some nice fellow campers and hosted another one of our "CampCocktails" events by inviting a few folks to come over for a beverage, snacks, campfire and gossip.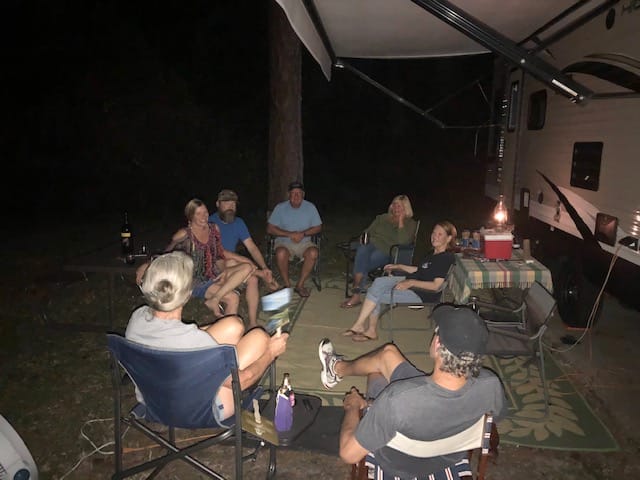 This campground gets a 4 1/2 Pickle rating from us only a slight ding for not having sewer hook ups. Its a nice place to just escape for a few days or more and relax. Give em' a try, you'll like it too.
Ocean Pond Campground – U.S. 90 Sanderson, FL 32087 (386) 752-2577 Website Here
Like this Post?
Click to give it a thumbs up!