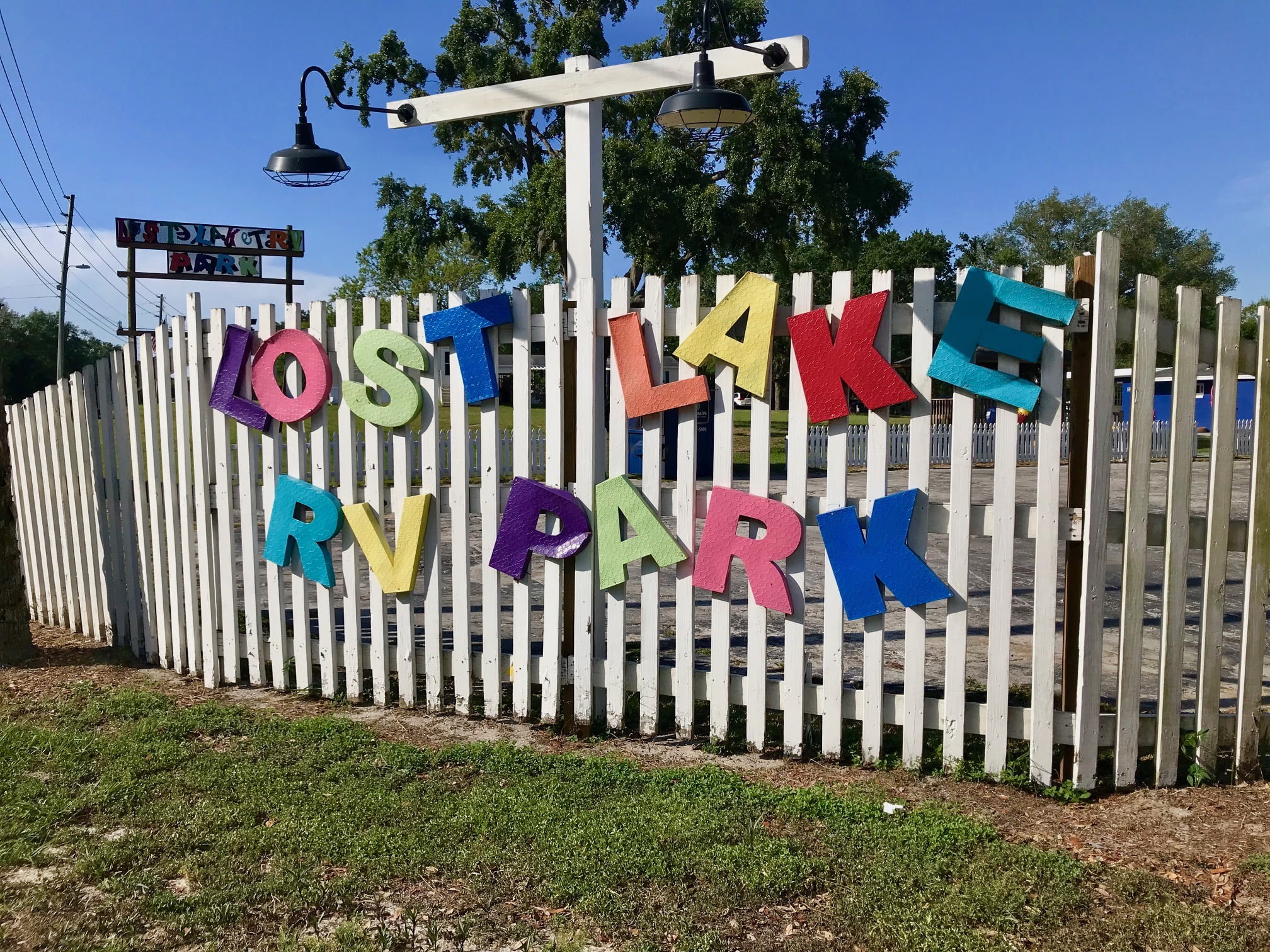 26 Jul

Lost Lake RV Park – just a wee bit outside of Orlando, FL
PipesTraveler Rating: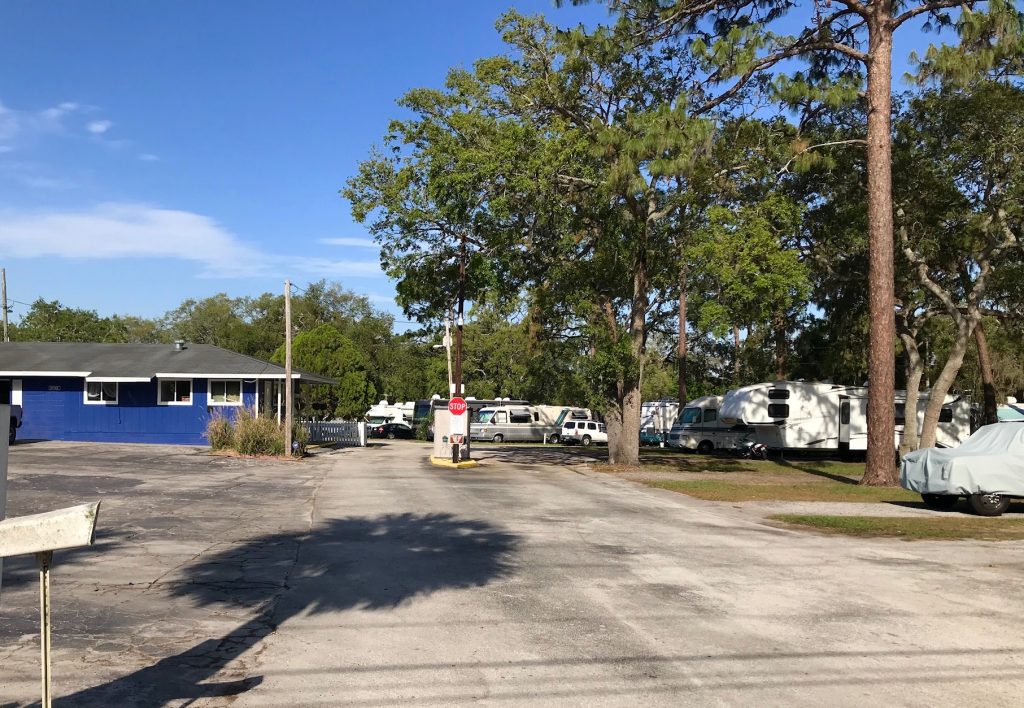 This is the first of many commentaries about our RV adventures. We wanted to stay close to home on our first outing with the new RV. We traveled about 30 minutes from our home to set-up for the first time. As you can only imagine it was an interesting experience trying to remember all the tips from the "send off" guy at RV One, here in Winter Park, Florida. If it was supposed to be turned off, we had it on. Once we got something on, then we had to figure out how to turn it off.  If it called for doing this first, then that…we did that then this. We were having so much fun pulling knobs, pushing buttons and such that we had to quickly go into panic mode cause Pickle had decided to go explore the grounds…found him 4-5 sites down and fortunately no one had whacked him with a stick.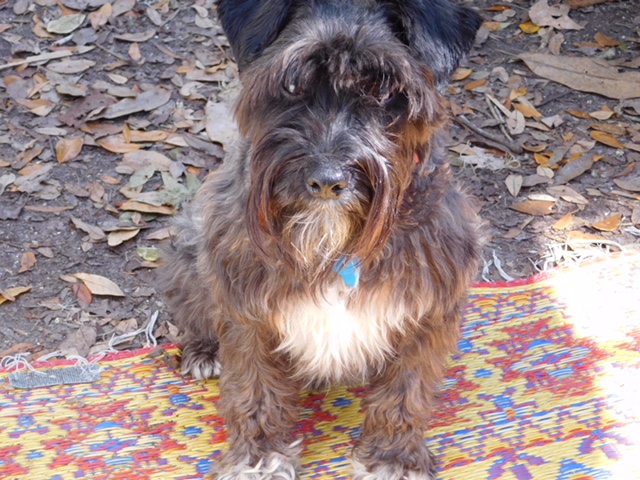 The very last thing we were trying to be focused on was the campground itself cause we were only planning to be there for two nights and trying to get comfortable with all the nuisances of the new travel trailer.  We really wanted to be sure to always share our experiences and do a fair review of the places we visit so here you go… the place is named Lost Lake RV Park for good reason cause there ain't no lake. We think its been lost a very long time.  One could peer across the very back section of the park and see the abundant weeds stretching down towards the big depression in the ground that we guessed would have led early Spanish settlers to a lake. So don't come if you're looking for a spot to take the kids lake boating, swimming or fishing. They do have a nice big pool for swimming that looked very refreshing in the already hot/humid conditions of late April in Central Florida.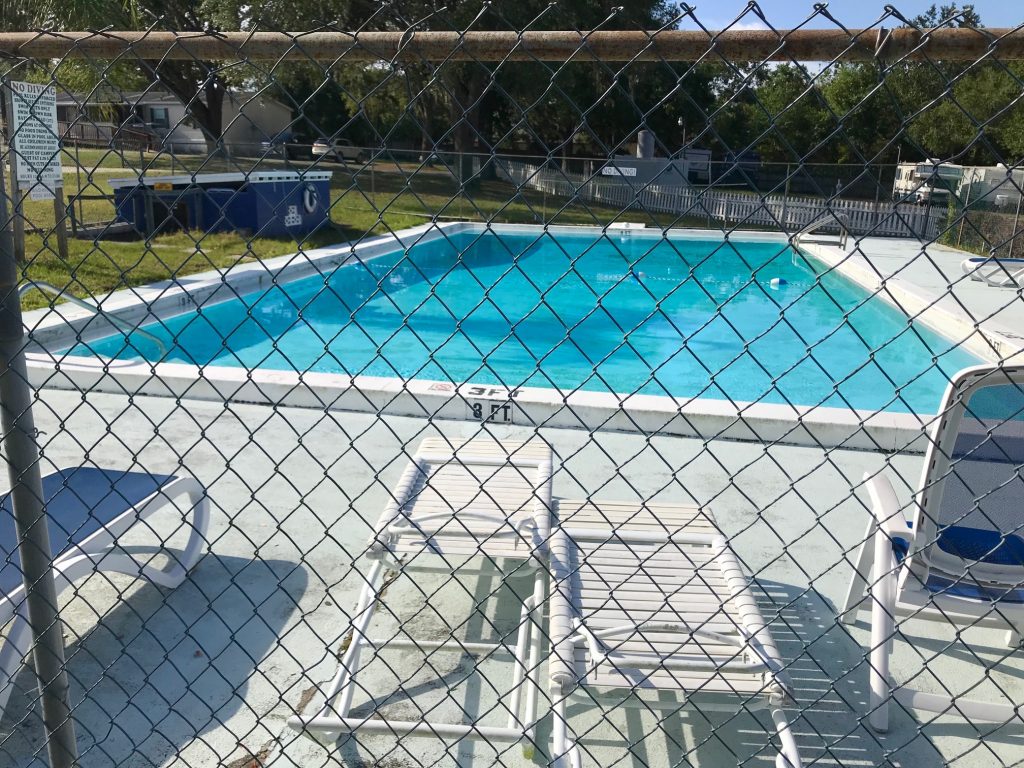 We were sweating at site #17 for our visit. There was a big concrete slab poured which worked out really well later when a couple of hot dogs rolled off the plate on the way to the grill. The site was uphill from the roadway and it was a bit unleveled – we just dealt with it instead of doing the proper thing and getting our trailer  properly leveled. It wasn't that bad, Liz only rolled off the bed twice.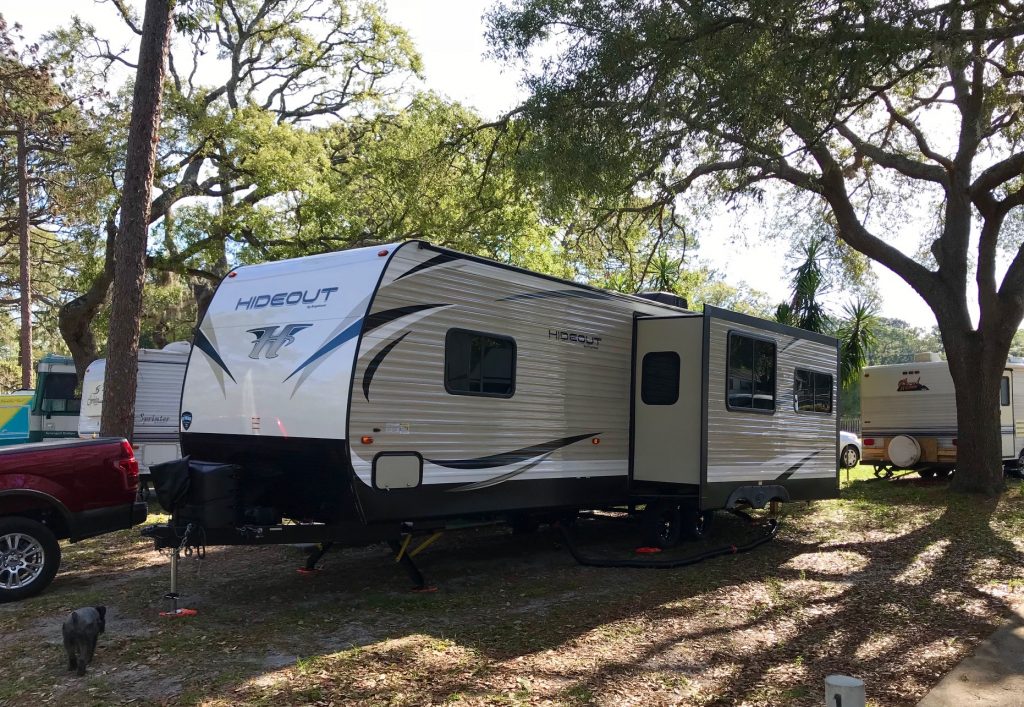 Pet friendly – no dog whacking as long as they're on a leash. Pickle didn't seem to want to pick a fight and was as usual a perfect gentleman.
Very quiet and heavily treed, large clean and sunny pool for the kids and sun worshipers. The laundry room and bathhouses were clean and they provided a code for entry. Camping store inside the registration building had very limited supplies but there's a nice convenience store/gas station combo within a mile of the campground.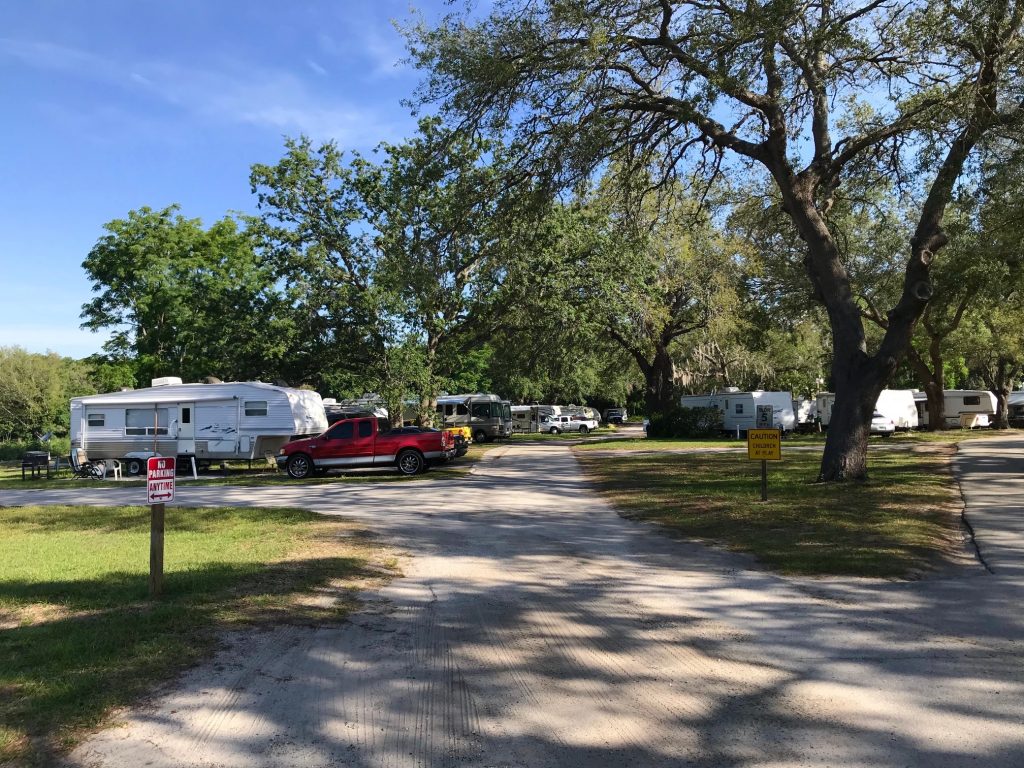 Sites with 30/50 amp with water and sewer were available as well as tent camping – there are 80+ sites and many appeared to be full time residents. The sites were pretty roomy – we didn't hear our neighbors screaming or fussing at all.
This RV park is prefect for a short weekend visit if you're on a tight budget and you want a really quiet place. It is close to Apopka, Mt. Dora and within an hours drive to many of the attractions Orlando is known for internationally. We'd stay again (if they'd have us) if we wanted to weekend away but close to home. Our costs for two adults and one happy schnauzer for two nights was $96.20 all in and done.
Lost Lake RV Park, 3400 Clarcona Road, Apopka, FL 32703 www.LostLakeRVPark.com 407-886-1996
Like this Post?
Click to give it a thumbs up!