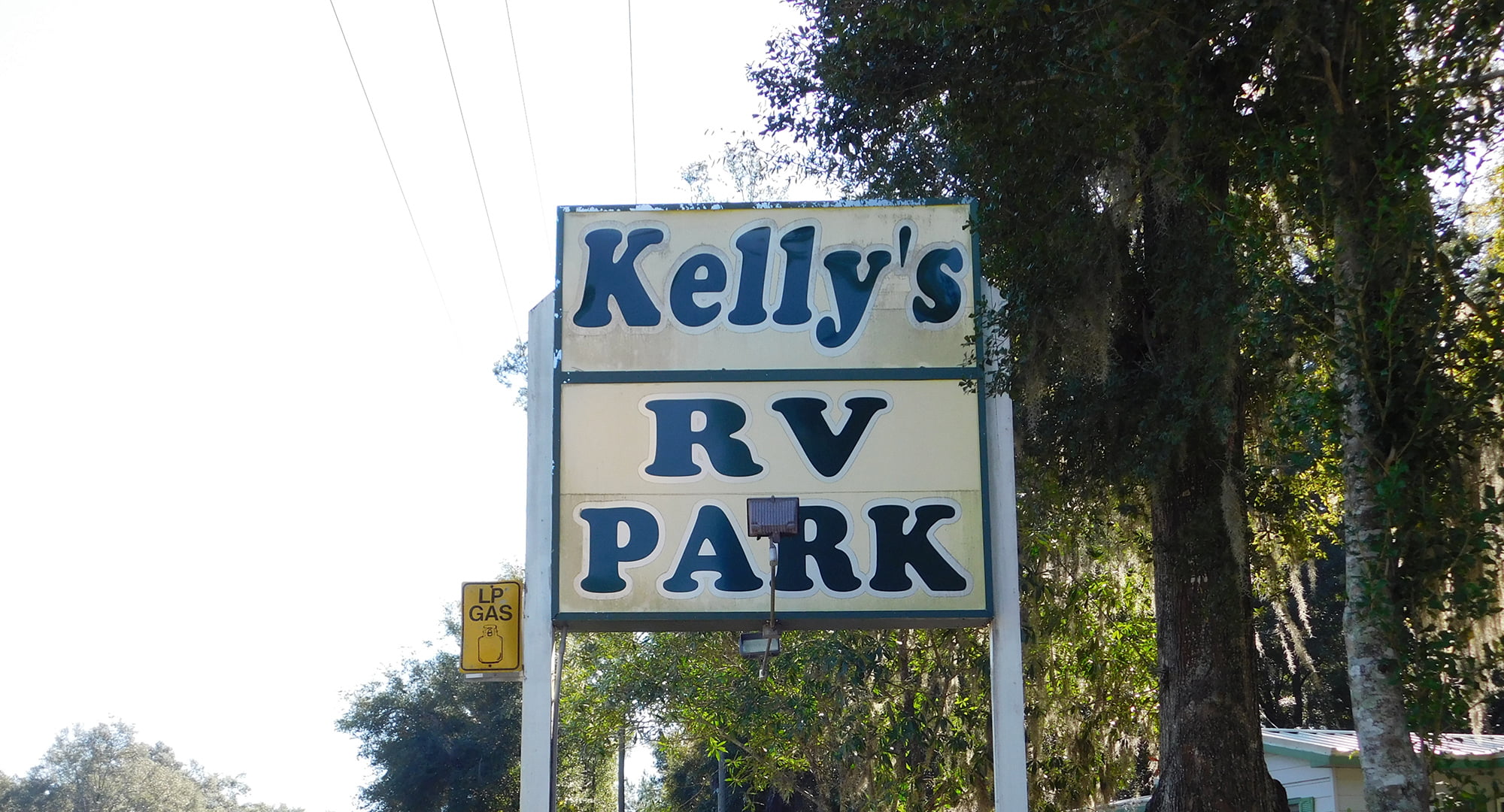 02 Nov

Kelly's RV Park – North Florida near White Springs
PipesTraveler Rating:




We had the good fortune to stumble into another really enjoyable RV Park while we were exploring locations up in the North/Central Florida area. Linda the Hostess and welcome Ambassador could not have been more friendly. She offered up all kinds of ideas for fun in the area and gave us a terrific pull-through space for our 31′ travel trailer. We were in site #138 which was a good central location in the park. Our costs for the entire week with taxes was around $180.00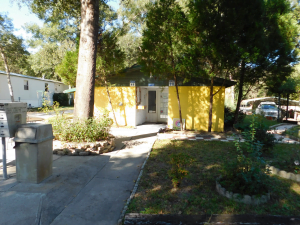 The park is over 20 acres in size with full services 30/50 amp RV sites for up to 55′ trailer or RV's. All sites have water and sewer hook-ups and they do have limited service wifi throughout the park. The wifi does not include speeds for streaming video content but its available from the provider for an extra fee.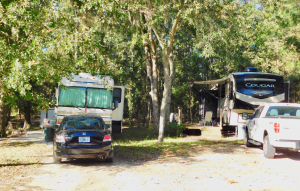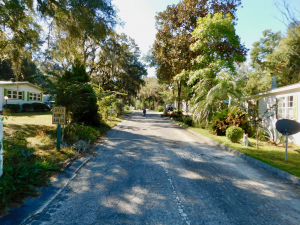 There are full-time residents, a good many temporary residents that are working in the area on various large-scale projects and folks like us popping in for a few days. They've had guests coming back for years which is always a positive testament. Everyone we met with the staff was friendly and helpful – Linda, Debbie, and Ian. Ian was quick to come over when I called to help with a breaker switch issue (I had) and also offered up help with my terrible water connection due to missing O ring.
All the guests we met were very nice and helpful, especially a "good guy" Ron who's a mainstay and master at all things RV'ing. We enjoyed "Camp Cocktails" our last night here at PipesTraveler Corporate Headquarters with new friends Jim, Bud and Ester and as expected compared notes on the days activities. Jim is here on temporary assignment working with one of the HUGE solar projects nearby. Chris joined in on the standing poker game with some of the residents, first night lost a few bucks but the second time he robbed them!
We were happy to select the park based on that fact that they are pet friendly – our boy Pickle had fun too. Lots of awesome hiking trails that were well-maintained and we took him off the leash to run wild!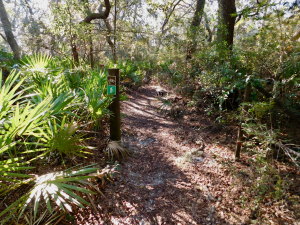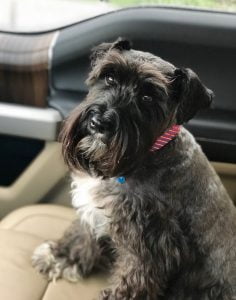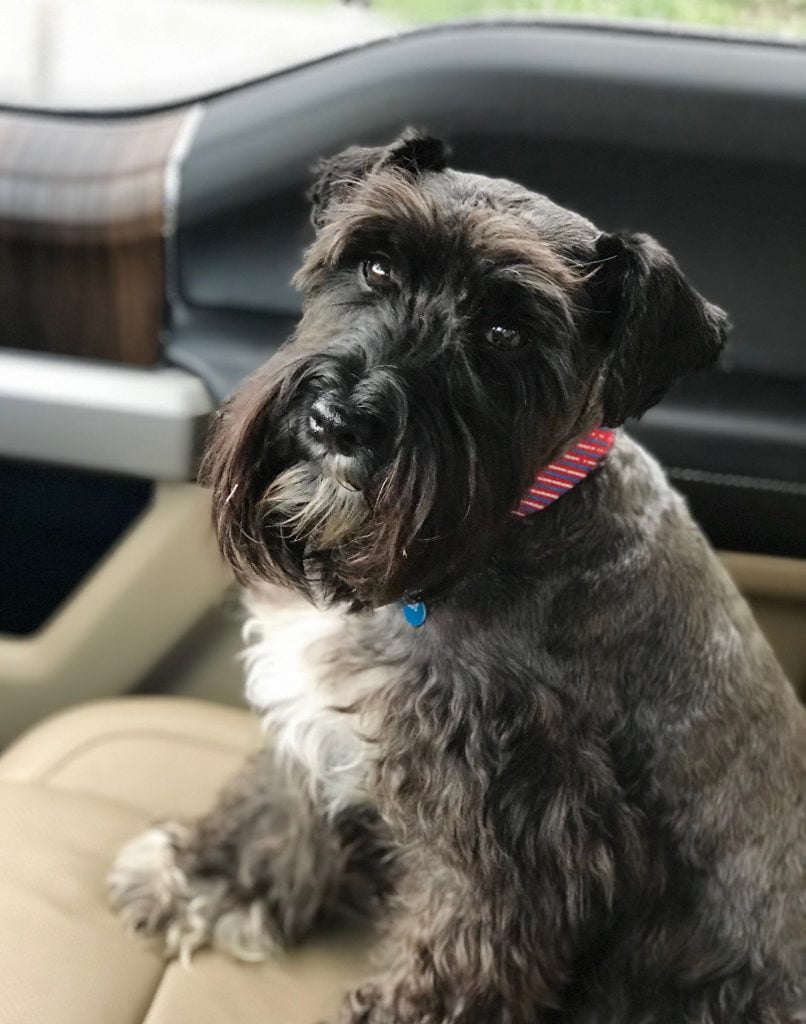 This location is very quiet and close to the tiny town of White Springs and further away Lake City where you can find a Walmart and all the usual other businesses folks want to visit. We enjoyed exploring the area and went fishing on the Suwannee River via Big Shoals Recreation Area just a few miles away. Overall its a beautiful part of Florida and we enjoying the hiking, fishing and exploring in this rural part of the state.
Kelly's keeps a very clean environment for guests to enjoy, including a large community room for guests to enjoy for potluck meals, cookouts and use of the fire pit. Ian was busy splitting firewood for everyone to use but only at this one location – fires at sites are not permitted. Guests are not allowed to wash cars at site either. We hate rules but know that generally its for the good of the whole community. They do have fun activities from time to time to enjoy — like tonight they have the Witches Brew at the Community Center where a big pot of soup, breads and beverages are provided to all for only a $3/person charge.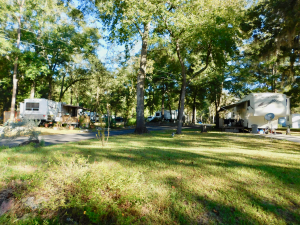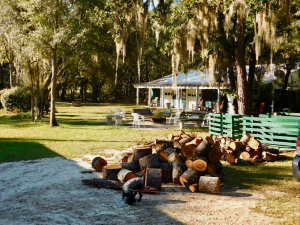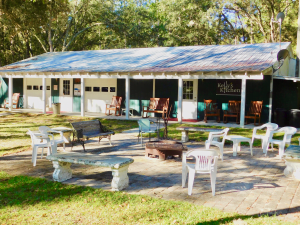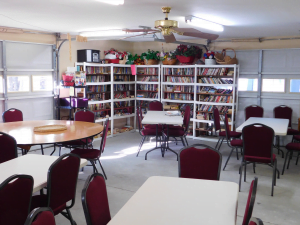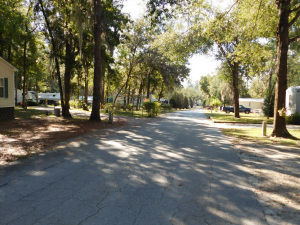 Roomy restrooms with showers are available, although not climate controlled. They were very well maintained and cleaned daily. They do have an on site laundry facility which was very clean and useful for the guests.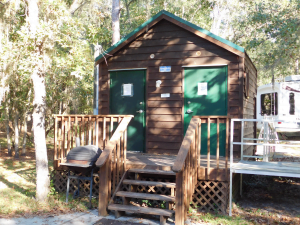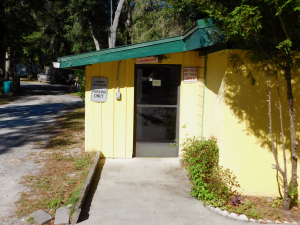 There's two rental cabins on the site for families to rent when needed.
PipesTraveler.com is proud to offer THIS park – a 4 Pickle Rating. We'd love to visit again and are happy to refer others to stop in for a few nights.
Kelly's RV Park, 142 NW Kelly Lane, White Springs, Florida. Phone (844) 695-7527 Visit Kelly's RV Park Here!
Like this Post?
Click to give it a thumbs up!