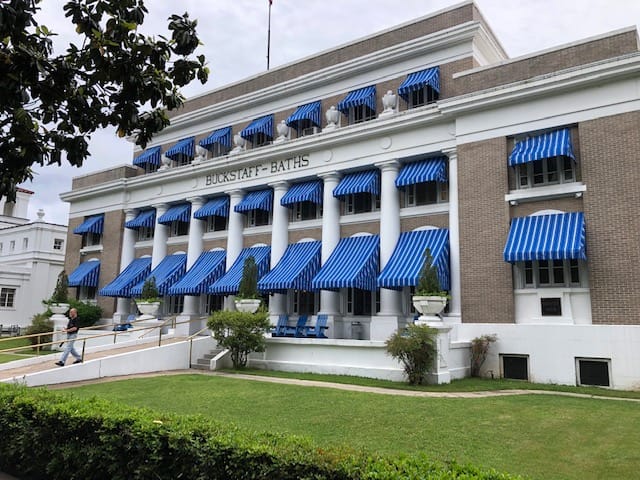 19 May

Hot Springs, AR

Within the relatively small state of Arkansas lies two enormous National Forests. The smaller of the two is The Ozark National Forest and is located within the Northwestern part of the state. Even though it's the smallest of the two its size is a massive 1.2 million acres.

Directly South of The Ozark National Forest is the big daddy of National Forest in the state… The Ouachita National Forest…never heard of it before our trip to explore Arkansas. This very impressive National Forest covers 1.8 million acres and includes the 40,000 acre Lake Ouachita. The lake was formed back in the 50's by damming up the Ouachita River.

I tell you all this just to give you some sense of the state (for us uninformed) and to say we wanted to see this section of our country and become more Ark-aware. we choose to make reservations at the Brady Mountain Recreation Area which is operated by the U.S. Army Corps of Engineers. (COE).

To continue your education a bit more….on the SouthEastern edge of the Ouachita National Forest is the very pleasant town of Hot Springs. Population is roughly 37,000 and by comparison the state capital of Little Rock is only an hour's drive East and has a population of over 200,000.

Hot Springs National Park is the smallest and the oldest Park of the National Park System.

That's it. Now, don't you feel smarter?

We loved seeing Hot Springs and are planning to return to spend more time.
Like this Post?
Click to give it a thumbs up!