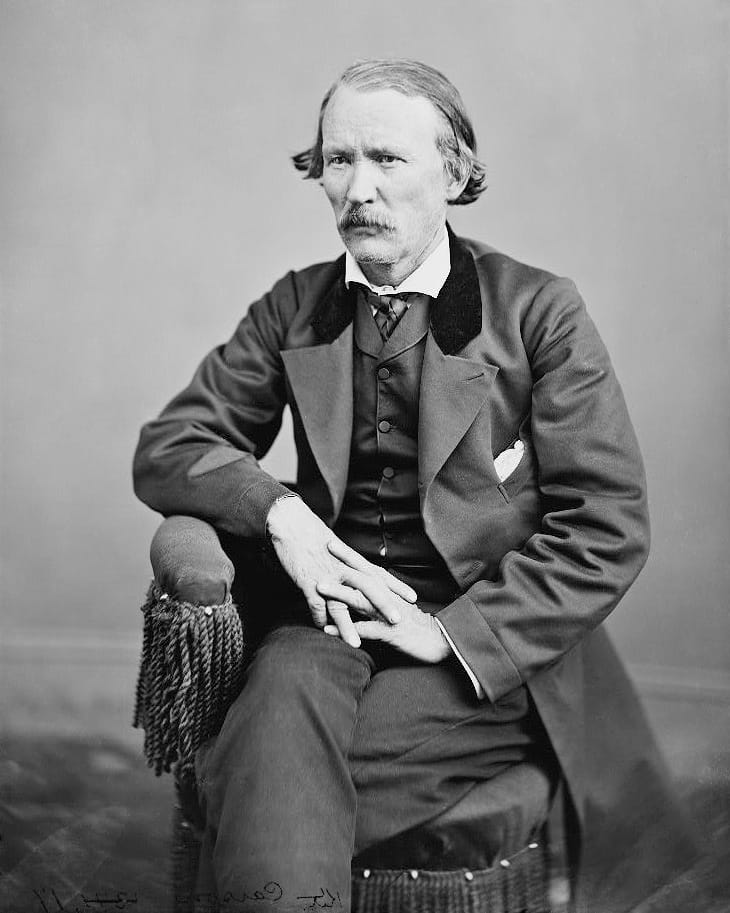 06 Aug

"enchanted" my ass, it was beautiful and enchanted!
PipesTraveler Rating:





Several weeks back we had made the trip up to Taos, NM to reconnect with old HS friend Andy Byrd and we loved seeing him and getting to know his wife Catherine. They were gracious hosts and their home/land on the outskirts of Taos were utterly amazing! Views for miles and quite spectacular.
While out that way, we just HAD to take the drive and check out The Enchanted Circle and Scenic Byway. The few pics that I'm including here are a pitiful excuse of trying to capture the scenery but heres a link to give you more cool pics.
The Enchanted Circle is an 84 mile loop all located within New Mexico – "The Land of Enchantment", thusly the origins of the naming. If you started the drive in Taos you'd drive through towns and places like: Kit Carson National Forest, Eagle Nest State Park, Elizabethtown, Red River, Questa, Arroyo Honda, and El Prado.
Our first stop along the route was at the Elliot Barker Trailhead located within the Kit Carson National Forest. Our pup/friend/mascot was delighted for the stop so he could do his business but also take a nice short hike with us! The trail is super easy to follow. All of the trail was a very gradual incline through some beautiful spruce and pine forested wilderness. We slow walked and enjoyed the beauty, fresh mountain air about .3 or .4 mile to the top of the rise where it opens up into big mountain pasture areas. A short n sweet side venture on a side trip to the side of the road on the side of the Kit Carson National Forest on the side of a slight rise with the little lady and pup at my side…
Now, I'll make a purposeful digression in my attempt to always put a smile on your puss and educate you our loyal and dedicated audience.
Kit Carson was a name I've always known of from a young boy. He kinda rang in with other colorful boyhood characters like Daniel Boone, Bat Masterson, the Lone Ranger and the like. I never knew anything about him just thought of him as a bad ass mountain man, injun/bear killing wild west rifle and knife toting super hero. In my now mid sixth decade of life – I still relish the idea of meeting and hanging out with such men.
Here's the educational component for you. Christoper Houston Carson aka Kit was born on Christmas eve 1809 in Richmond, KY. Richmond, KY (never heard of it before) was named after Richmond, VA for some crazy reason and currently has a population of 35K and is the 6th largest city in ole Kentuck.
Kit was indeed a mountain man, wilderness guide, Indian agent, and U.S. Army Officer. He was made into hero by the dime novels that were written at the time. In reality, his understated nature belied the reports of his fearlessness, combat skills, tenacity, and profound effect on the Westward expansion of the United States. Besides all of this Pipes thinks he kilt injuns, bears and likely wore a coonskin hat at times. He died at the age of 77 in 1868.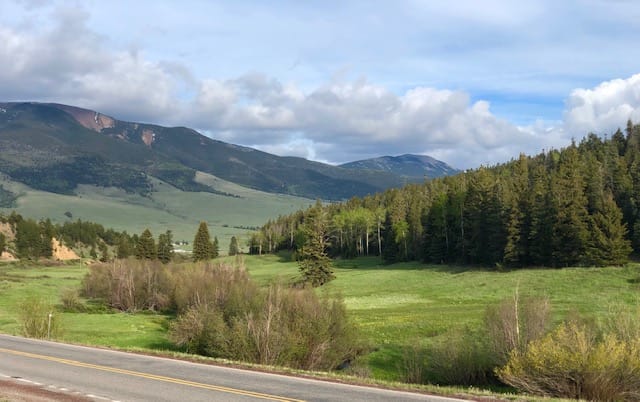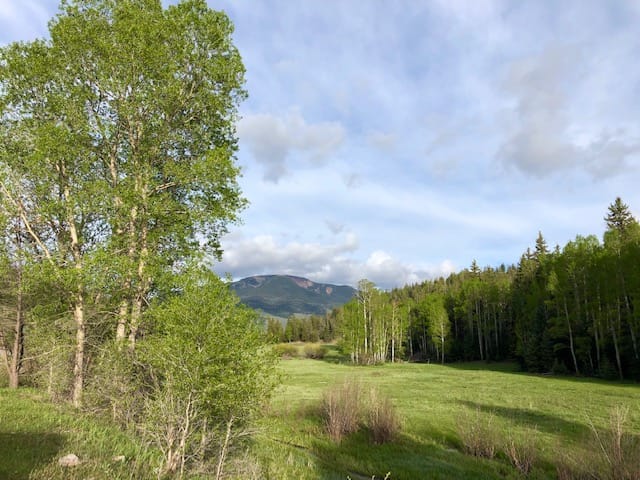 The Kit Carson National Forest is comprised if over 1.5 million acres and is slightly larger than the Pipes Peak Ranch near Cripple Creek, CO.
On the drive around the Enchanted Circle, you'll see some incredible landscapes including vast mountain valleys, lakes, streams, rock faces along with lots of flora and fauna…you know, birds, bees, flowers, and all manner of critters. Pickle loved this trip and gives it his FULL Five-Pickle Rating!
If ever out in Northwestern New Mexico this drive is a must do. We'd suggest an early start, pack a nice lunch maybe a couple of beers (it's dry out here) and take your time. We did and suggest you follow our lead.
Beautiful and Enchanted.
Like this Post?
Click to give it a thumbs up!