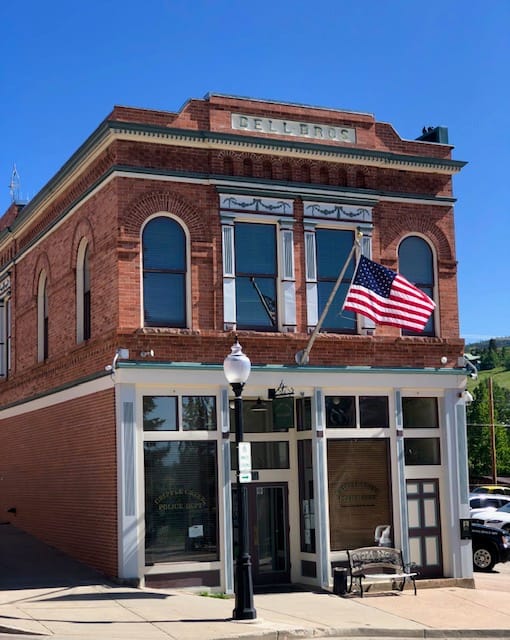 14 Jul

Cripple Creek, colorado & Pipes Peak Ranch

Some 18 years ago when Liz and I lived in Colorado Springs and I worked for The Broadmoor Hotel we needed an escape from the stress of work where we could get to easily with our little camper. Of course we would always want to include our son Matt who was only 11-12 years old.

The hours at work were long and involved lots of travel so we needed a place within an easy drive cause most of our vacation/time off was over weekends. I had begun to check out real estate magazines and looking online for ideas when I spotted an ad for a ten acre mountain track with views near Cripple Creek… only about an hours drive – this was worth checking out.

Cripple Creek bills itself as the "Best Gold Camp in America" yet the gold rush days are long gone. The history of these early days is not lost on us…we've enjoyed leaning about the rich history, the good and bad times as well as the strife in settling this small community.
Gold was first discovered in "The District", as it was known back then in 1890 and the population exploded from 500 to over 10,000 in just three years! As you might imagine most of the buildings were hastily built out of timber milled right in the vicinity to try and accommodate the crazy growth.
By 1892 The District had been formally established as Cripple Creek presumably due to the creek that is so strewn with boulders that when the early settlers tried to cross it with cattle or horses the animals would suffer from broken legs. The elevation in the town is 9,494 so the surrounding areas are mountainous with steep ravines and impressive overlooks.
There was a terrible fire that befell the town in April of 1896 and burnt down all 15 acres of the community. I guess there was enough "fire in the belly" of the residents and mining operations that the entire town was rebuilt mostly in brick and stone within months and by 1899 when they celebrated the Fourth of July the town had more residents than ever!
These days the population is around 1,400 and since the state approved legalized gambling in 1991 the town as seen nine casinos built here. My fav is the Brass Ass – its got a terrific feel/atmosphere and they managed to let this idiot gambler to walk out with much more than I came in with! Baby needs a new pair of shoes!!
The gold mining here has produced over 25 million troy ounces of gold to date. I'm quite sure that 97% + of the net revenues left the area but nonetheless pretty impressive production.
Here at The Pipes Peak Ranch we're not producing any gold but we're rich with blessings. We've been absent for 12-14 years while we finished our working life and its terrific to come back out and reconnect as retired folks. Located about 3 miles as the crow flies from downtown Cripple Creek in an area (barely known) as Long Hungry Gulch Valley. Long Hungry branch runs right across the lower portion of our property and yes, we have done some panning in that little creek. We haven't given up yet on finding a few nuggets.
We've been boondocking here now for about a month – our International Headquarters Office (PipesTraveler.com's RV) has been working out great! Very comfortable and we haven't yet had to use the A/C. We're running the generator each morning and early evening to enjoy creature comforts and to charge up the twin batteries that sustain us during the day. We're getting our drinking and basic water needs from an artisan well that's open to the public and free. We have to transport it to our camper every 3-4 days. We use two 6 gallon totes and two seven gallon totes. The water is delicious and makes crystal clear ice cubes. Believe it or not, I've actually used that water and ice with a lovely Colorado bourbon on occasion.
As this post is running longer than most AND I'm going fly fishing today I'm going to wrap it up. Suffice to say, we're really enjoying our visit back to the ranch and vow to come back every summer for at least 6 weeks! There's plenty of room here for company….hitch up your rig and come hang out with us next year! The peace, quiet and incredible surroundings are worth the trip. Contact us for details and planning for June 21 through most of July, 2020.
Pipes Peak Ranch – Long Hungry Gulch Valley – Cripple Creek, Colorado (904) 753-0101
Chris@PipesTraveler.com
Like this Post?
Click to give it a thumbs up!