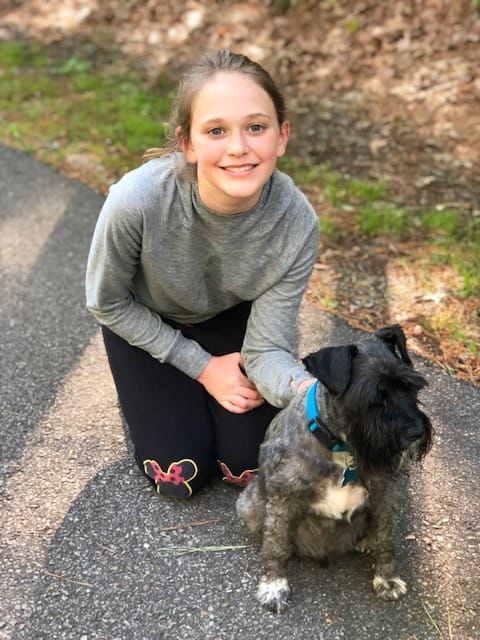 14 May

Alabama – A State of Discovery for Us
PipesTraveler Rating:





Growing up in Florida, I guess we felt like we had it all. Perhaps in the early days we did. Thousands upon thousands of acres of citrus trees and the blossoms that filled the air with that sweet scent, decent highways and roads that always got you to the places and the things that you needed to get to with no problems, stores/restaurants/hunting lands and fishing spots everywhere. Our weather was generally always pretty nice and when you're younger the heat didn't seem that bad. Why travel? We had it all and everybody else was just everybody else, who cares?
Our home state has changed. Changed in many ways ALL of which has degraded the value of living we loved. Development will never stop in Florida. Mom and Dad didn't really take us five kids on out of state vacations very often actually it was rare. We did the beach, the lake, went to visit friends and relatives. My siblings all recall and agree that the best family vacation was when dad rented a houseboat in Deland, FL and we spent a week on the St. Johns River.
Even in our adult years of travel, we mostly were going to the big cities around the country, many times to the same cities over and over again. I knew Washington, DC, Chicago, Atlanta, Philadelphia, Dallas, etc. too well. Imagine our delight at the slow roving we've now done through the beautiful state of Alabama. So close to Florida yet it might as well have been in Siberia. We have "eased" up many backroads and even the interstate highways through perhaps as many as fifty towns pulling our RV along or maybe after parking it in a campground – we disconnected it to explore. Alabama has won our hearts.
In our travels these past few months we've had the pleasure to see Alabama like only the natives of the state do. It's truly become one of our favorites to visit and enjoy all the grandeur of their natural resources, rural countryside, State Parks, golf courses, and terrific Southern hospitality. Many of these "finds" we've already reported on. We were really introduced to Alabama by Liz's cousin Joe Richardson and shortly thereafter we hatched a plan to meet up at Cheaha State Park, located in Delta. Joe and his brother John came along for the trip and we had a ball exploring all of Joe's old haunts.
In mid-April we enjoyed one of the biggest and most revered State Parks – Oak Mountain State Park. It began in 1927 as a 940 acre park and over the years as grown to encompass almost 10,000 acres. The original park was built atop of Double Oak Mountain and is still the primary recreational camping area now offering 85 RV sites and over 60 primitive tent sites. The RV sites are a mix of full service to water/electric only. All 50 amp RV sites. We enjoyed site #19 in the upper section of the campground where the road ended into a cul-de-sac.
The setting is set among towering long-leaf pines and the nice Beaver Lake. Mostly hilly terrain but well laid out to make full use of the acreage yet giving all the sites a slice of space to enjoy with the family. Speaking of family – this is nirvana to AL families wanting to getaway for a few days and when you look around the park is filled with happy families of all sizes.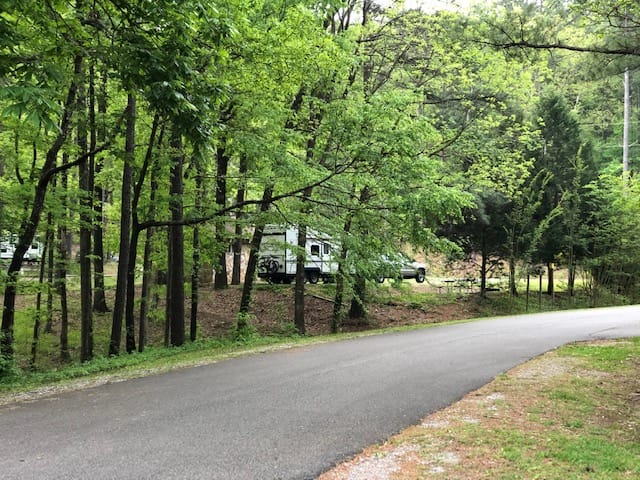 We visited over the Easter week and saw the park fill up and enjoyed seeing all the hubub of everyone doing their part to get everything setup and ready for the big Easter feast on all the various sites. The location is in Pelham and only fifteen miles south of Birmingham – easy to get to and as I alluded to….what traffic, what noise, what over hyped, over saturated nonsense? We did manage to explore the Robert Trent Jones Golf Trail while at this location – the Oxmoor Valley Golf Club is only 40 minutes away.
There's a scenic drive on top of Double Oak Mountain that rivals driving in the Great Smoky Mountains sans the traffic congestion and the commercial marketing seen along the various places as allowed. In terms of amenities, this park is as rich as they come. Too numerous to list (too lazy) but an 18 hole golf course, horseback riding, fishing, archery, trails for everything for which to partake.
The PipesTraveler.com team made Oak Mountain home for a week in mid-April, 2019 and the cost for the full hookups was $193.68 – more than we're accustomed to but worth it for that kind of experience. Pickle gave this park a solid 4.5 Pickle rating!
Sweet Home Alabama.
Oak Mountain State Park – 200 Terrace Drive, Pelham, AL 35124 (205) 620-2527 Visit: Oak Mountain State Park
Like this Post?
Click to give it a thumbs up!