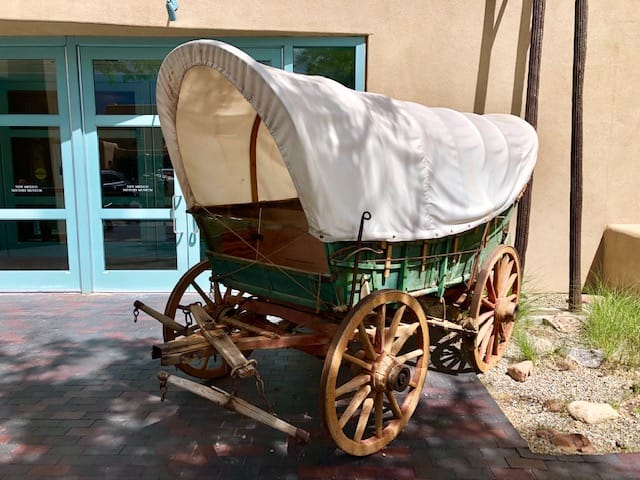 29 Sep

A fun trip back to Santa Fe

Several years ago while I worked at the amazing Broadmoor Hotel in Colorado Springs, CO a business trip came up to be held in Santa Fe, NM so Liz and Matt jumped at the chance to come along.

We had a great trip and memorable to that trip was the beautiful snowfall that occurred just as we began to walk around town to see the sights. There was no wind just huge snowflakes that floated upon us perfectly straight down.

So pretty.

This time the weather was very cool but no snow. While traveling in our RV we avoid ice, snow, high wind and anything else scary! Over the 18-20 years since our last trip the town has continued to develop and in a good way. The Santa Fe Plaza and surrounding areas have improved with more upscale retail along with the typical bars and restaurants.

The Indians still gather every morning with their wares of silver and turquoise in all manner of jewelry. Yes, its quite beautiful so I bought several thousand dollars worth for the current Mrs. Pipes. She seemed pleased.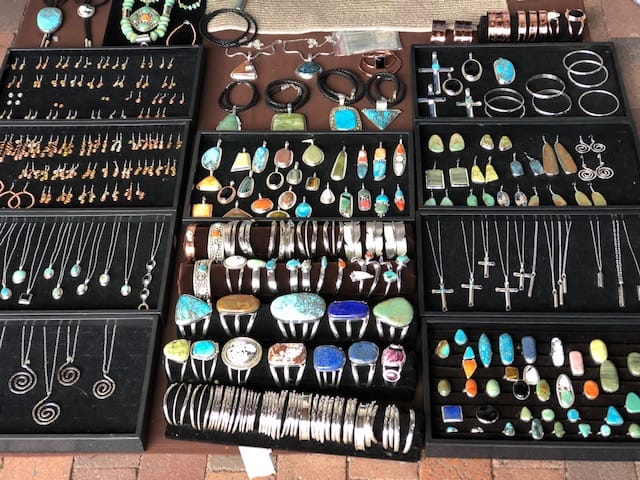 Santa Fe, while only the 4th largest city in New Mexico -it's the capital of the state (in case you forgot). The population is around 85,000 nice folks. The city has a legendary history and culture to enjoy and the Indian marketplace around the SF Plaza is worthy of a trip. Really cool stuff to look at and theres a ton of repetitive merchandise which allows for some old fashioned haggling.
Then theres the Santa Fe Margarita Trail – yes! Stagger around and taste over 45 different margaritas along the route – we only made it through 45 of them. Pretty fun. In the city they offer over a dozen really fine museums both state and private operations. We especially liked the NM Museum of Art.
The RV park availability in the area is very limited and expensive – I think we stayed about an hour away. Do your homework in advance unlike the way we roll – assuming we're going to have a primo spot for free with free tickets and open bar everywhere we go.
You know they say: "God works in mysterious ways." – we've always believed this to be true. If ever in SF you have to go see and be amazed and humbled by the Loretto Chapel. Here's a link for you: https://www.lorettochapel.com/info/staircase
Overall the city is well worth your time and a nice two-night visit at minimum. The LaFonda Hotel is a choice property with the best location so would be worth consideration… here's a link: https://www.lafondasantafe.com/
Onward.
Like this Post?
Click to give it a thumbs up!