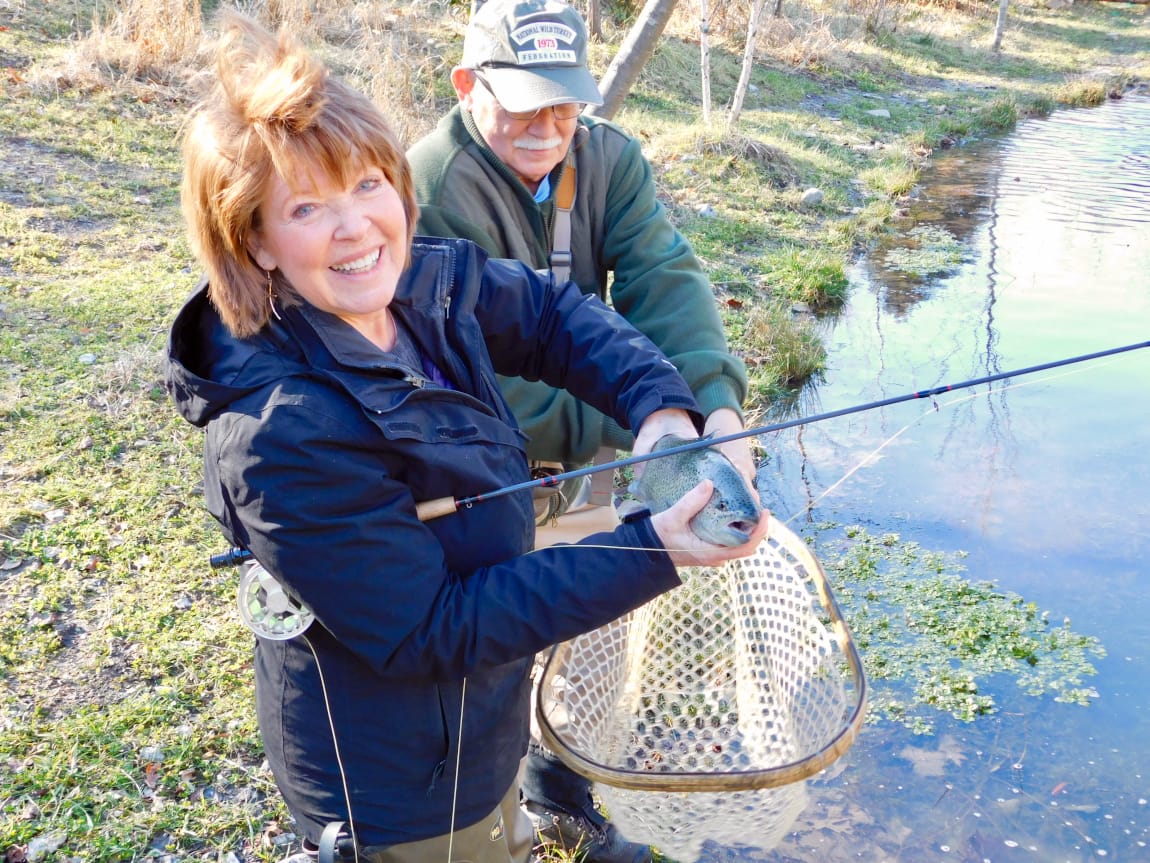 15 Jan

A friend named James

I had the good fortune to meet James Crews while we were both employed at The Greenbrier Resort a few years back. He's a terrific guy and a sportsman's sportsman. He loves anything outdoors but as an avid deer hunter and a rabid trout fisherman/guide he'd walk barefoot on a bed of hot coals to show off his latest venture.

Liz and I met up with James and his bride Cathy at the new fly shop on the main drag in downtown White Sulphur Springs, WV. James is walking around about 3′ off the ground with excitement for his new role of managing the shop but also developing a first class trout fishery and lodge operation for his pal/owner/conservationist Gary Keller, Co-Founder , Chairman and CEO Keller Williams Realty.

Seems James has been guiding Gary for a few years and (like me) Gary Keller was wise in recognizing James as a truly all around Top-Shelf guy!

James is soft spoken and unheralded but within just a few minutes one can sort him out and appreciate his passion for the projects he's helping Gary develop in the surrounding hills of Eastern West Virginia. These are serious conservation developments involving tons of acreage and miles of pristine trout water.

One of my very fav trout streams is located in this area and as James and I agree Second Creek is a treasure. I purposely set a course over to that part of the country so I could once again cast flies in a stretch of remote yet public fishing on this particular stream but James told me that one of the biggest projects they've been working on happens to also be on Second Creek but much further upstream and offered to show us what's been done to manage the flow and overall fishery.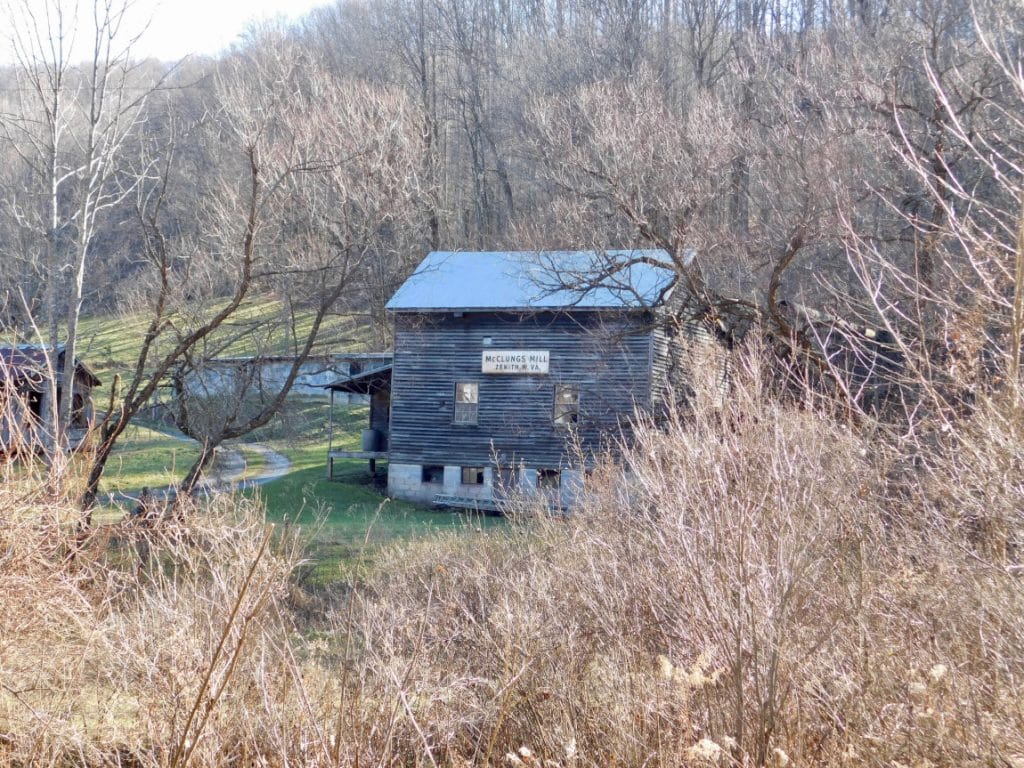 A good long drive through the country, some roads familiar, most not, took us out to see some beautiful wild West Virgina and to WV fly-fishing cloud nine. Liz and I both love activities that take us onto mountain trails, and woods but a ribbon of trout stream is a real joy.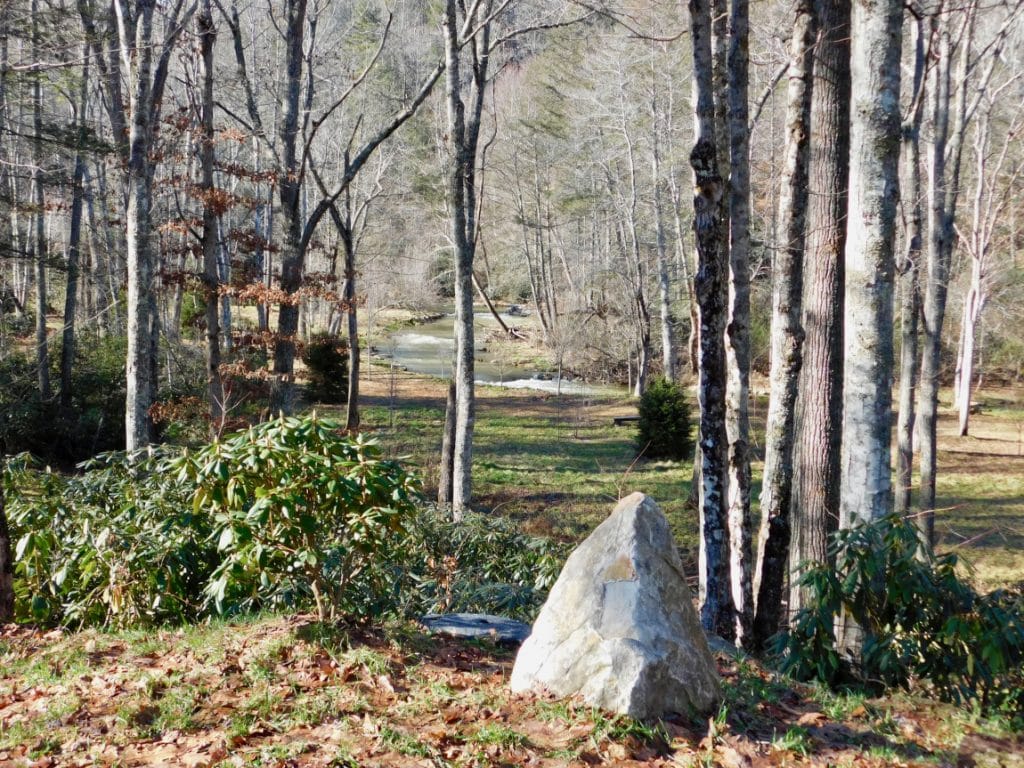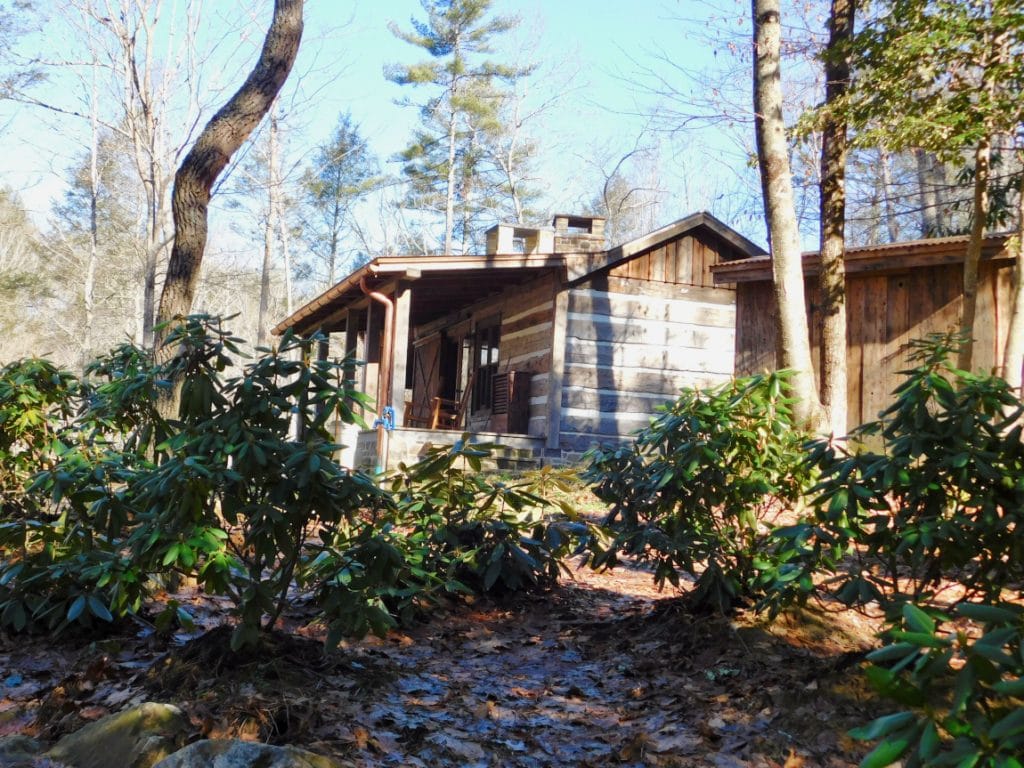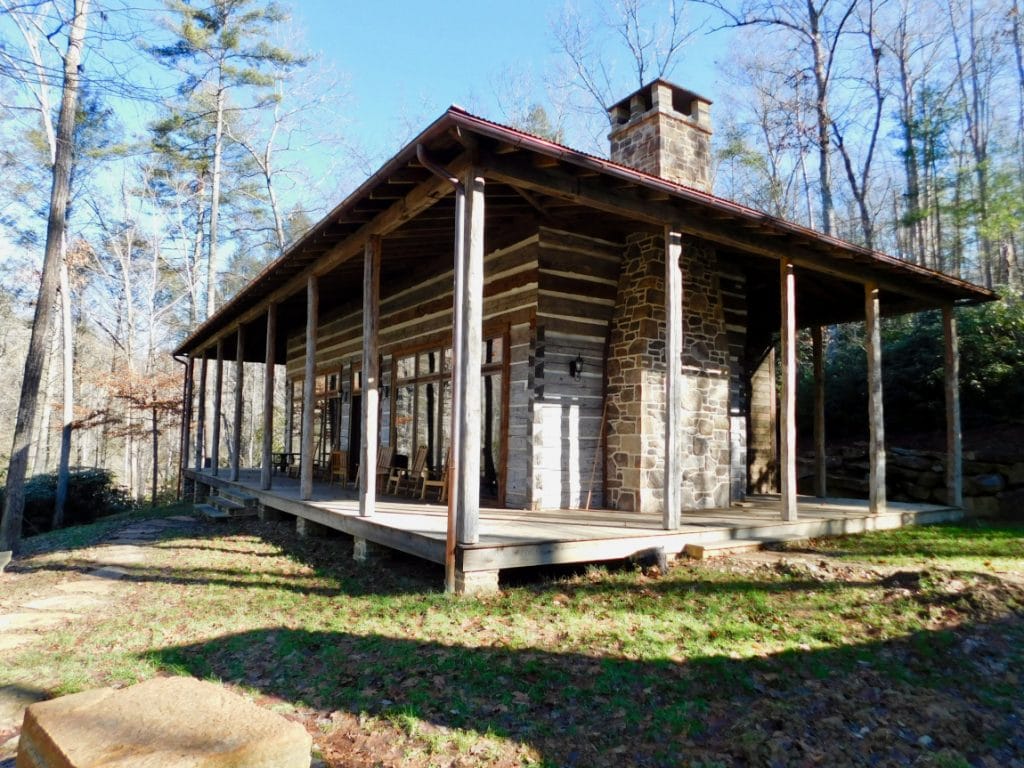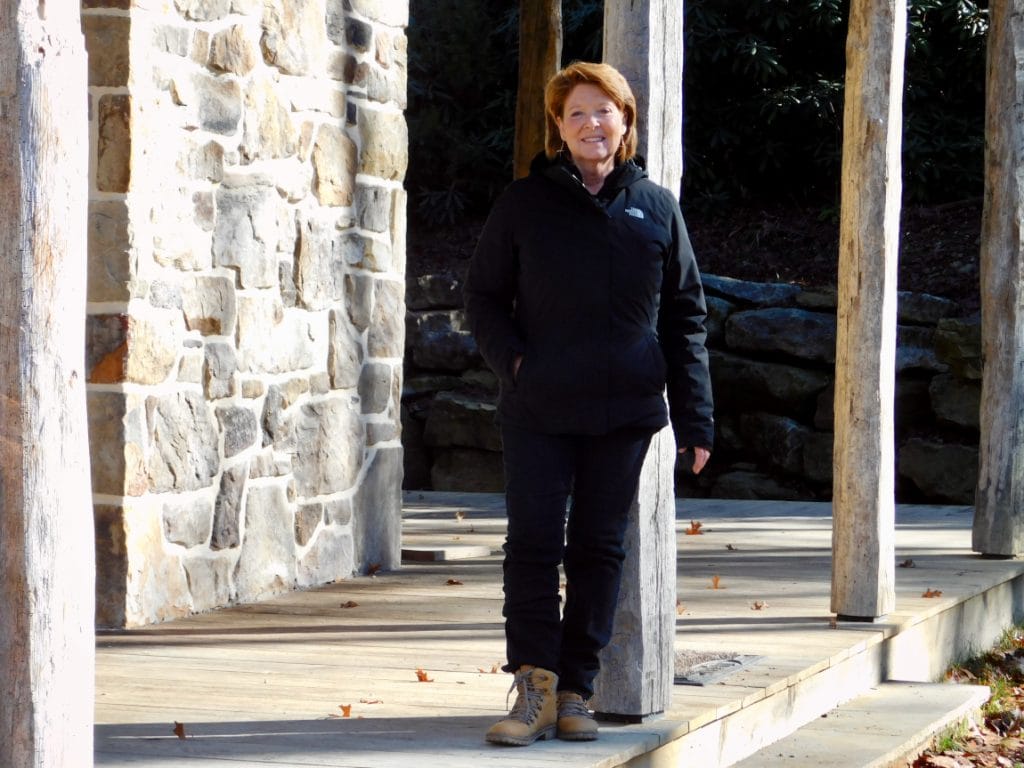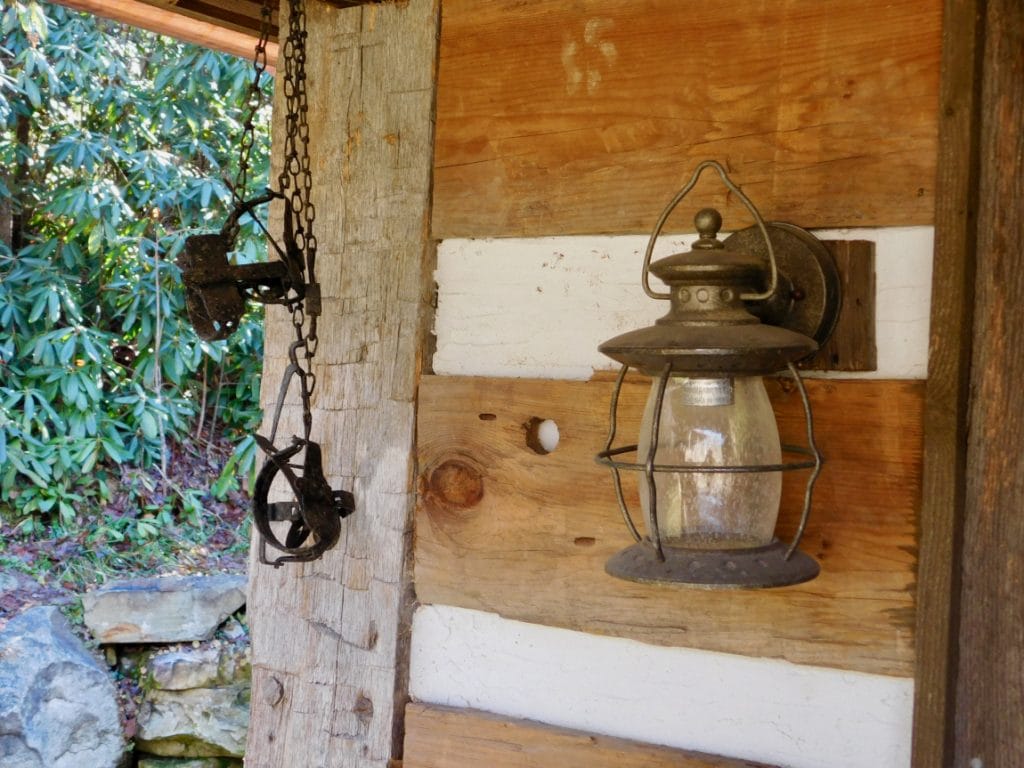 Upon seeing this awesome project, walking the pathways leading along the water's edge and fully understanding the scope of build out – we were impressed. Mountain Water Adventures is the operating name of the guided fly-fishing business and they offer day trips or longer stays with full lodgings. Fishing trips onto a few different areas allows for flexibility during times when the flow/runoff can be problematic in certain places.
James was on hand to help with landing the big healthy trout that we were catching – Liz was thrilled with the aggressive action of these big fish! Browns, Brookies and of course Rainbows shared the waters and we landed our share of each species.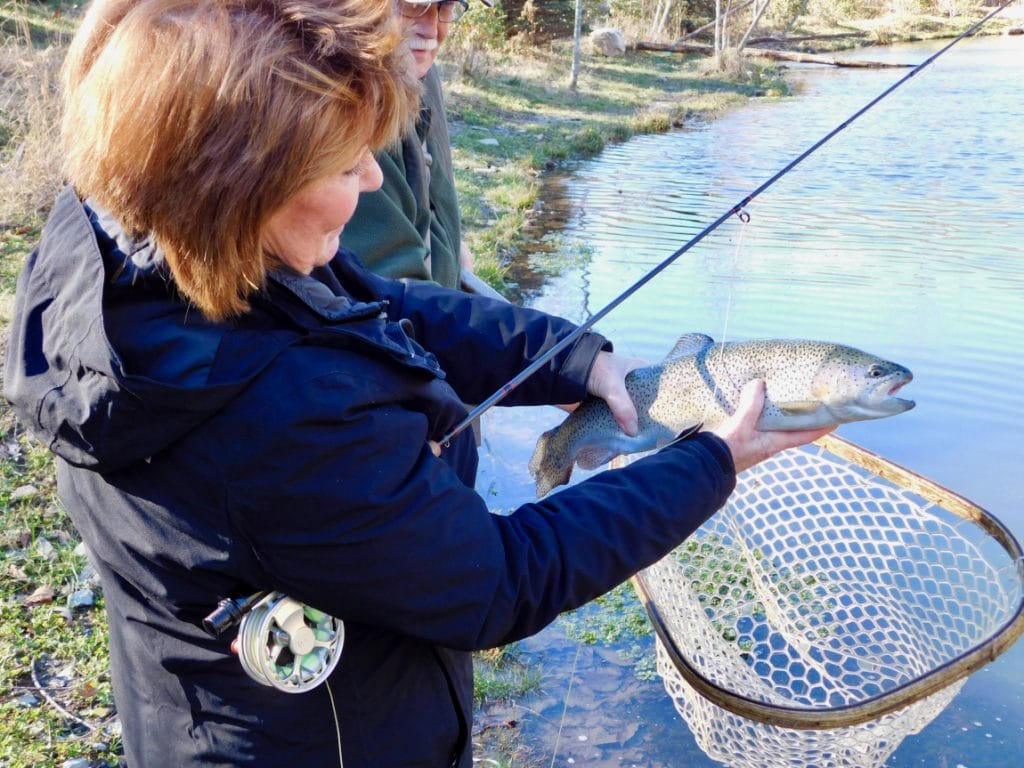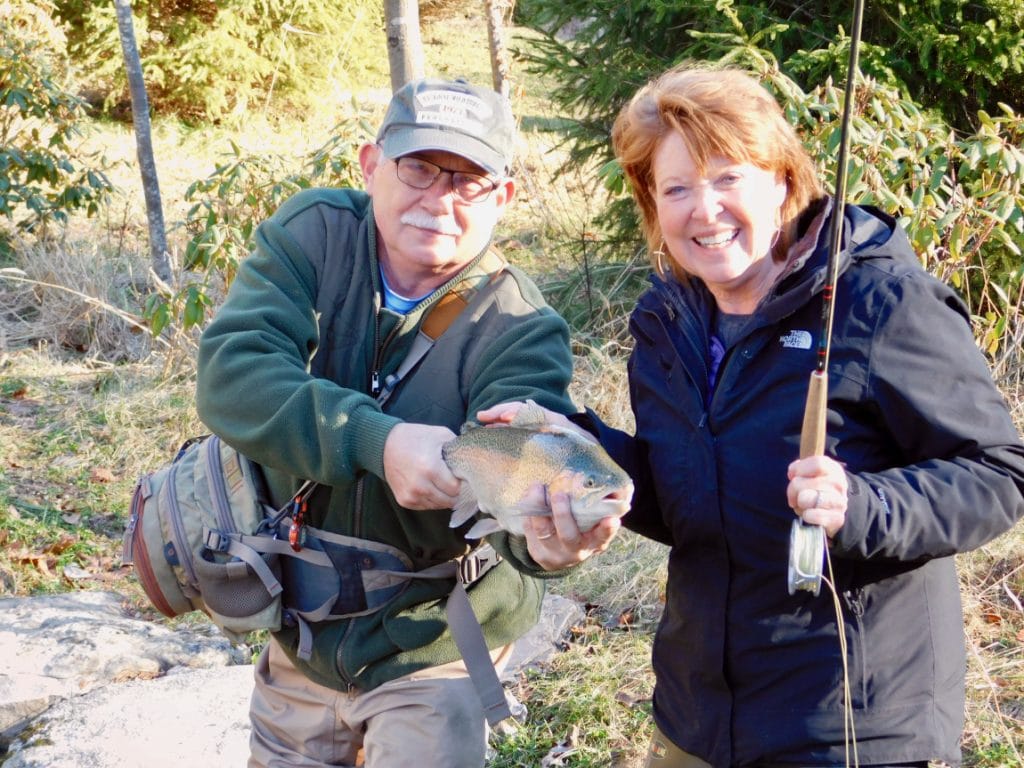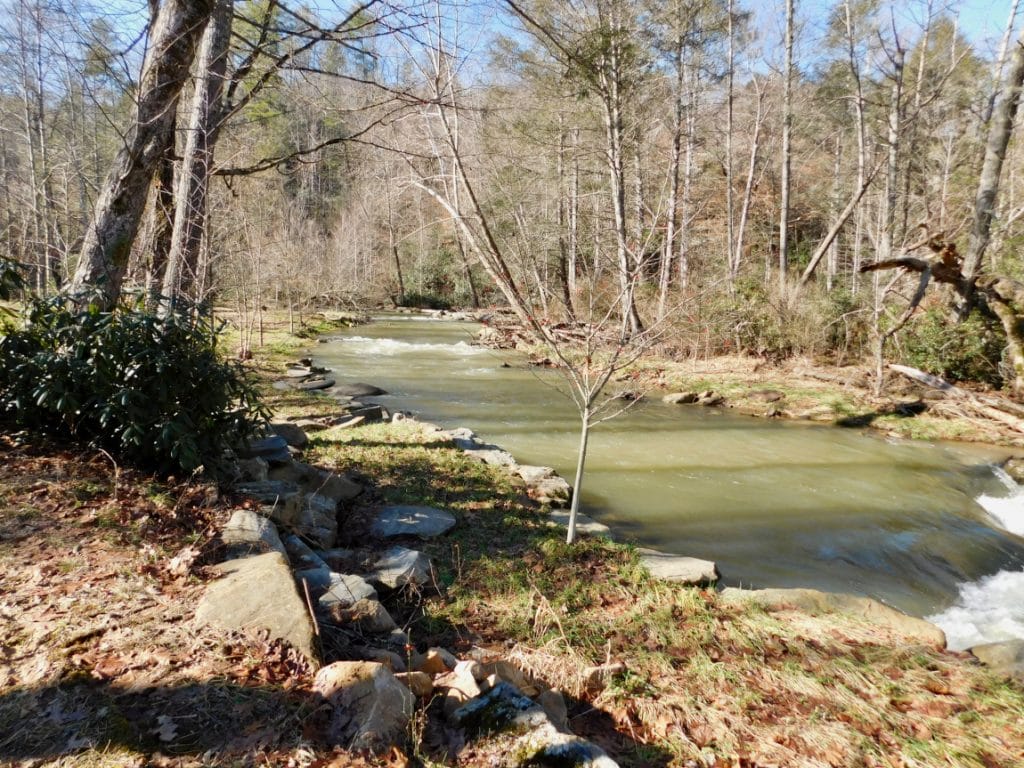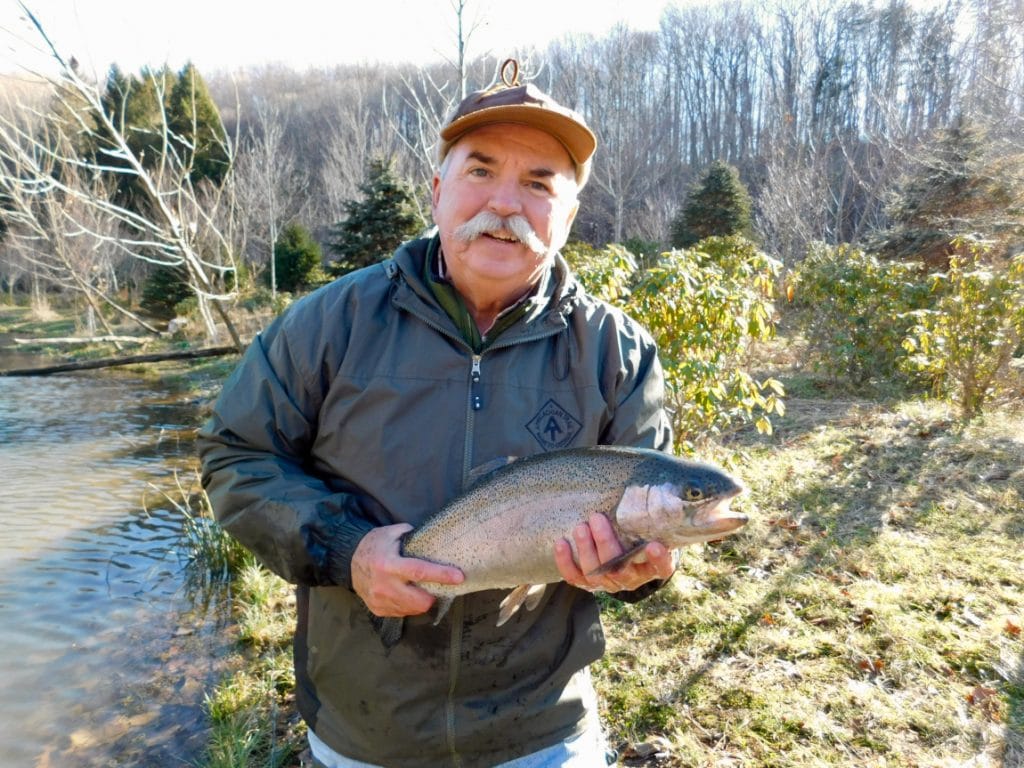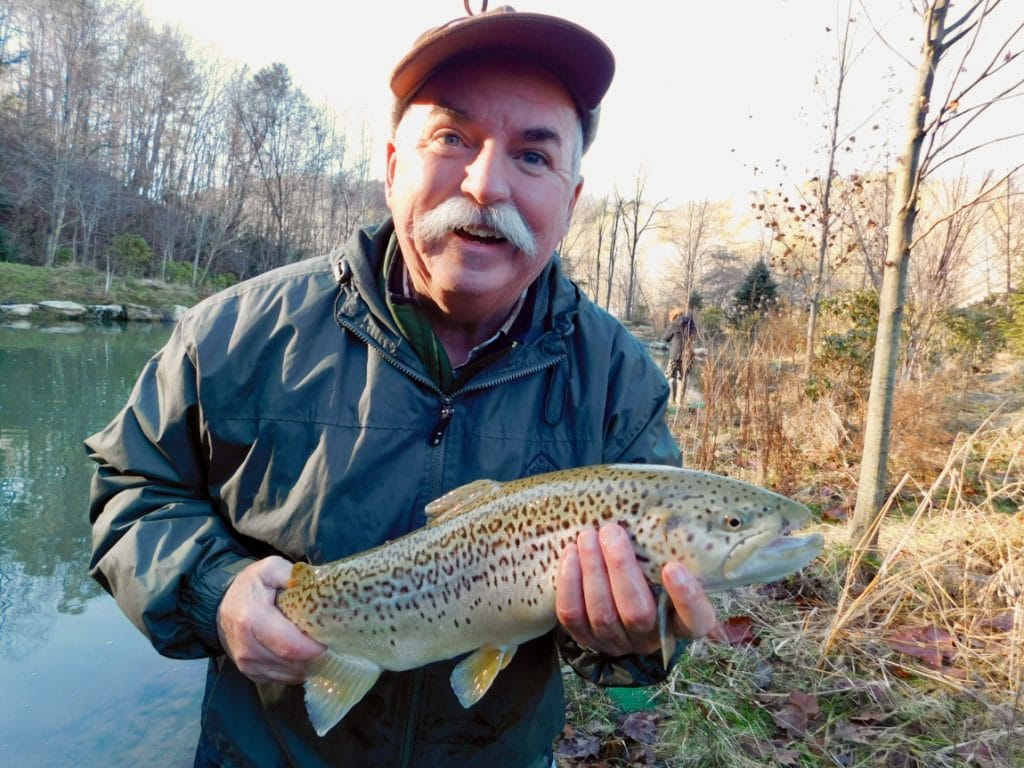 As I begin to wrap up this blog post I want to thanks James and Cathy Crews for the warm welcome and the hosting of our full day of exploration/fishing. We want to also say hi and thanks to our old friend Kevin Kipp for assisting with a terrific spot for the RV and an outstanding lamb dinner at his home in White Sulphur Springs.
Mountain Water Adventures – White Sulphur Springs, WV (304) 646-4272 or email: JamesCCrews@iCloud.com
Like this Post?
Click to give it a thumbs up!